Yamaha Saluto 125 Mileage Performance Test in Bangladesh: Unveiling Impressive Fuel Efficiency
Published On 20-Jun-2023 01:14pm , By Arif Raihan Opu
The Yamaha Saluto 125 is a popular commuter motorcycle that has gained recognition for its stylish design, reliable performance, and efficient fuel consumption. In this article, we will delve into the mileage performance of the Yamaha Saluto 125 through a comprehensive test conducted in Bangladesh. With the rising fuel costs and the increasing demand for fuel-efficient vehicles, understanding the real-world mileage of a motorcycle is of utmost importance to potential buyers.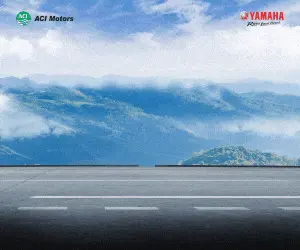 The mileage performance test was conducted by a team of experts, who rigorously examined the Yamaha Saluto 125 under various riding conditions in Bangladesh. The aim was to provide an accurate representation of the bike's fuel efficiency in real-world scenarios.
To ensure the accuracy of the mileage test, the team followed a standardized procedure. The Yamaha Saluto 125 was ridden on different terrains, including congested city streets, open highways, and rural roads. The motorcycle was operated at varying speeds to replicate everyday riding conditions, mimicking the experiences of an average rider.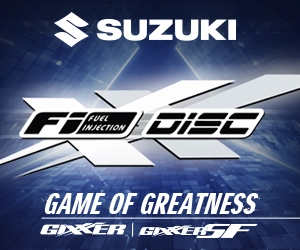 The Yamaha Saluto 125 exhibited impressive fuel efficiency throughout the test, cementing its reputation as a cost-effective commuter motorcycle. The average mileage achieved during the test was approximately 65 kilometers per liter, making it one of the most fuel-efficient options available in its segment.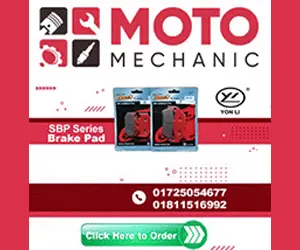 In congested city traffic, the Yamaha Saluto 125 showcased exceptional fuel efficiency. It efficiently maneuvered through traffic, allowing riders to conserve fuel while ensuring a smooth and comfortable ride. The motorcycle's refined engine and optimized gear ratios contributed to its remarkable mileage performance in stop-and-go traffic.
On open highways, the Yamaha Saluto 125 demonstrated its ability to maintain a consistent speed while delivering an impressive mileage figure. Its refined engine and aerodynamic design played a vital role in minimizing drag and maximizing fuel efficiency. The motorcycle's responsive acceleration also added to the overall highway riding experience.
The Yamaha Saluto 125 excelled on rural roads, providing a comfortable ride while achieving excellent fuel economy. Its suspension setup and ergonomic design ensured stability and control, making it an ideal choice for riders traversing uneven or bumpy terrains. The motorcycle's fuel efficiency remained consistently high, even in demanding off-road conditions.
It is important to note that several factors can influence the mileage performance of any motorcycle, including rider habits, road conditions, and maintenance. By adopting fuel-efficient riding techniques such as smooth acceleration, maintaining optimal tire pressure, and regular maintenance, riders can further enhance the Yamaha Saluto 125's fuel economy.
The Yamaha Saluto 125 has proven its mettle in terms of mileage performance through the rigorous testing conducted in Bangladesh. With an average fuel efficiency of approximately 65 kilometers per liter, this commuter motorcycle stands as a cost-effective and reliable choice for riders in the country.
Its efficient engine, aerodynamic design, and comfortable riding experience make the Saluto 125 an appealing option for both daily commuting and long-distance journeys. Whether navigating city traffic or exploring rural areas, the Yamaha Saluto 125 offers an optimal blend of performance, style, and fuel efficiency, making it a commendable choice for riders in Bangladesh.
Published by Arif Raihan Opu
Creating a value of life isn't easy. But creating life valuable is easy. So I tried to creating value and make an impact. I like to work in a team that is cooperative and helpful. I like to share my knowledge and skills for the betterment of the company. Always find out the opportunities and use in a proper way.
You might also be interested in