Suzuki Riding School - Get Access To Life
Published On 22-Nov-2021 08:38am , By Arif Raihan Opu
Suzuki starts their riding school in Bangladesh. On 20th November 2021 Suzuki arranged a training session for new riders who are really want to ride a two-wheeler. For the first time, Suzuki starts Suzuki Riding School in Bangladesh.
Suzuki Riding School - Get Access To Life
This training session was held on Banani SWAT FC Field. Many bikers and bike enthusiasts attended this riding training. Suzuki takes a great initiative to teach people who want to ride bikes or scooters.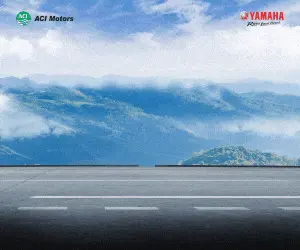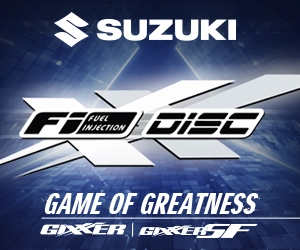 For join, this riding training session riders have to register themselves and then they join in this training. Young, adults and females are joining this event. Their trainer from Suzuki Riding School helps the new rider to learn who to ride bike and scooters. For female riders learn to ride the scooters and for them, there is a female trainer from Suzuki.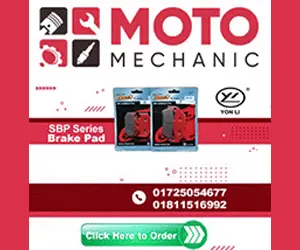 In the training session, new riders have to maintain safety features. So trainer provides them, guards for the elbow, knee, and helmet. Safety first is the first rule for riding a bike.
This was a beautiful event and new riders are happy to learn to ride. For them, it's a new experience and they loved it very much. They told that they were afraid to learn to ride two-wheelers but now they can ride two-wheelers.
They also said that maybe it looks difficult but not as much as it looks. Suzuki Riding School in Bangladesh is a great initiative for new bikers. It will help the bikers to learn to ride a bike or scooter. We hope Suzuki will continue this Riding School and spread it all over the country.
If You want to Find Suzuki motorcycle price in Bangladesh and Suzuki motorcycle showroom near you visit BikeBD.Com. Stay with us for more update motorcycle news.
Published by Arif Raihan Opu
Creating a value of life isn't easy. But creating life valuable is easy. So I tried to creating value and make an impact. I like to work in a team that is cooperative and helpful. I like to share my knowledge and skills for the betterment of the company. Always find out the opportunities and use in a proper way.
You might also be interested in