Kawasaki Z125 PRO Feature Review
Published On 17-Apr-2018 05:23am , By Ashik Mahmud
Kawasaki motorcycle officially has started their business in Bangladesh from the month of March of this year.
Participating in Dhaka Motor Show 2018 they have showcased four different models of Kawasaki motorcycles including Kawasaki Z125 Pro. Hence focusing the features of this nice looking compact motorcycle here is our Kawasaki Z125 Pro Feature Review. Let's head in the featured picture of the motorcycle with our discussion.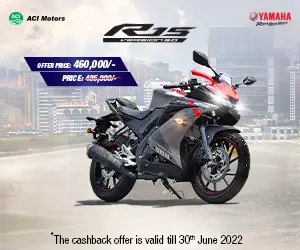 Kawasaki Z125 Pro is a pretty small size, tight & compact sports motorcycle (Source). The motorcycle is basically designed for city commuting, sports riding and for young age people learning.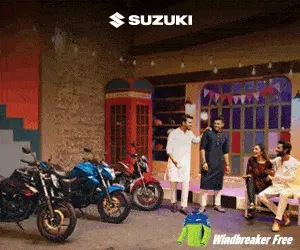 Considering its different dimension and feature it cannot be categorize as pocket bike but it also not a regular bike. Therefore somewhat from the category moped the word Mini-Bike suits pretty well on Kawasaki Z125 Pro.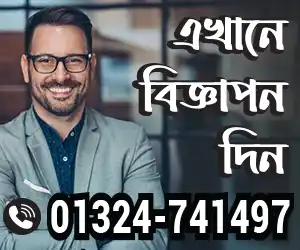 Kawasaki Z125 PRO – First Look & Appearance
At first look you will find Kawasaki Z125 Pro is a nice looking sports bike with compact dimension. Its wheelbase is shorter than a scooter. The wheels are also shorter than some of the scoters. So you can guess overall it's a compact motorcycle like a pit bike.
Though it's a mini bike but it featured with sporty looks & design. The motorcycle comes with very compact body panel, smaller seat and fuel tank. It's quite a miniature of regular featured motorcycle, so nothing is sliced out or sacrificed from its features.
Z125 Pro comes with very impressive cutting edge profile in its design. Starting from the headlamp assembly it's a compact unit but fitted with regular light and indicator fittings. The ODO is featured with full digital display that added with a nice analog rev-counter.
See All Updated Kawasaki Motorcycle Prices Here
The fuel tank is not so small that comes with the capacity of 7.4 liters. The tank looks pretty gorgeous with extended & sharp bikini cowling. Moreover the underbelly engine cowling with underbelly exhaust it's really damn impressive.
The motorcycle constructed on backbone frame. But it covered with a wider frame like plastic panel that nicely matched with the side panels. Coming to the rear there is nothing like a grab rail but comes with full size mudguard, number plate bracket & turning indicators.
The most appealing part of the rear is its double Z shaped LED tail-lamp assembly that fitted under the seat. The seat is not a large unit but sufficient for a full aged rider.
Carrying a pillion will be critical but no matter if they are aged teen. Again rider over 5'8" will literary struggle to ride this mini size bike. But whatsoever overall it's a nice looking sporty learner motorcycle for both the boys and girls.
See Nearest Kawasaki Motorcycle Showroom Addresses To You
Kawasaki Z125 PRO – Wheel, Brake & Suspension System
The motorcycle Kawasaki Z125 Pro is a learner category mini bike. But the motorcycle is featured with standard package & mechanism on wheel, brake and suspension system. It's a short wheelbase motorcycle with the wheelbase of 1,175mm where the wheels are also shorter in size.
The wheels of Z125 Pro come with 12 inch alloy rim that designed with 10 alloy spokes. Here the tires are tubeless type street sports tires where those are much wider to cover grip on solid surface.
Coming to the braking system Z125 Pro comes with hydraulic disk braking assembly on its both wheels. The brake disks are petal disk on both wheels where the clipper assemblies are single piston type.
The suspension system of Z125 Pro is much more advanced like the premium sports bikes. It comes with 30mm USD telescopic fork suspension in front and the rear one is single unit.
The rear suspension is uniting with the swing arm from the right side. The feature somewhat like hired from the bigger sports bike of Kawasaki. Hence over all Kawasaki Z125 Pro is packed with premium features.
Kawasaki Z125 PRO – Controlling & Handling
You can see as Kawasaki Z125 Pro is a different category bike. Its wheelbase, dimension, wheel size is completely different than regular size motorcycle.
It's a learner for younger aged rider and mostly suitable for different kind of sports like stunts. Hence being shorter wheelbase and smaller wheeled its controlling and handling is comparatively different.
Basically shorter wheeled and shorter wheelbase motorcycle is very much suitable for learners and young aged beginners.
This kind of motorcycle also is suitable for solo riding and commuting in heavy traffic situation in the busy cities. Regarding these advancements Kawasaki Z125 Pro is very much capable and well featured.
Its seating arrangement seems much comfortable with very straight and upright seating and riding position. The handle bar, foot rest and other control lever also positioned for superb controlling and handling in upright riding mode.
Hence being weighted simply 101kg it also can be handled comfortably even by young aged boys or girls. With all those nice characteristic along with comparative wider tire it seems it's really a nice machine for sports, stunts and commuting.
Kawasaki Z125 PRO – Engine & Specification
The Kawasaki Z125 Pro is a mini bike but it featured with very attractive sports bike like features. The machine is powered with a 125cc single cylinder four stroke and air cooled engine.
Happy thing is this engine is not a tiny 125 engine and it's powerful enough. It delivers the power figure around 9.4PS and torque around 9.5NM.
Hence you can see Z125 Pro is not only a mini commuter but also a mini sports machine. Here above we already have described its other premium features. So for more details here we have attached below the official specification table of the bike. So you can take a look on the table for more information.
[table id=172 /]
*All the specifications are subject to change upon company rules, policy, offer & promotion. BikeBD is not liable for the changes.
Kawasaki Z125 PRO – Learn, Play & Enjoy The Ride
So readers, after the discussion on the features and official specifications we think you got more knowledge on Z125 Pro. Hence nothing to be surprised or plagued as this is really a compact and premium toy with attractive bundle of PRO features.
Therefore if you love to enjoy city commuting or playing or want to do motorbike stunts then it can be a good machine for you. Again nothing is to be disillusioned if you are a simple rider or commuter.
Kawasaki Z125 Pro also is a nice and gorgeous commuter and learner motorcycle for the most young age riders. So you can go for it and enjoy the ride.
FAQ-Frequently Ask Question:
1. What does Kawasaki means?
Ans- Kawasaki was founded by a man named by Kawasaki Shozo and this company was named after his family name "KAWASAKI". So The "Kawa" means river and "Saki" means cape.
2. How old Kawasaki is?
Ans- Kawasaki is almost 122 years old. This company started in October 15, 1986.
3. When and which is the first Kawasaki Dirt bike made?
Ans- In 1963 Kawasaki made the first Kawasaki B8M dirt bike.
Useful Articles You May Like:
Read By Category:
Published by Ashik Mahmud
You might also be interested in