Rumours: Yamaha To Discontinue Fazer & FZS Fi V2 DD In Bangladesh
Published On 03-Feb-2021 01:18pm , By Raihan Opu
ACI Motors Ltd will be discontinuing Yamaha Fazer Fi V2 & Yamaha FZS Fi V2 DD in Bangladesh. Both the bikes are discontinued in India, the origin of the models. Both the models were specifically made in India to meet up the demand in Bangladesh.
Rumours: Yamaha To Discontinue Fazer & FZS Fi V2 DD In Bangladesh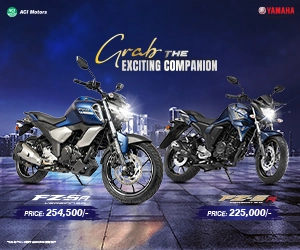 Yamaha is one of the motorcycle brands in Bangladesh that works mostly in the premium motorcycle market. They had 3 models in the 150cc segment, namely Yamaha Fazer Fi V2 & Yamaha FZS FI V2 DD & Yamaha FZS Fi V3.
We are hearing news that Yamaha will be importing the bikes later this month & this could the very last stock from them.
Click To See Yamaha FZS FI V2 Dual Disc Test Ride Review
Both Yamaha FZS Fi V2 DD & Yamaha Fazer Fi V2 has been discontinued in the Indian market, both the bikes were replaced with Yamaha FZS FI V3, a bike which has made many cosmetic changes & added a single-channel ABS with the front wheel.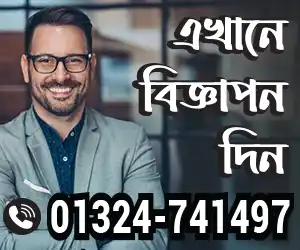 Yamaha FZS FI V3 was the first bike in the segment which came in Bangladesh with a single-channel ABS. The bike gained popularity in the market due to the demand of a bike in the sports commuting segment which has a refined engine & an ABS system for safety.
I personally will be missing Yamaha Fazer which even to this day is a proper & reliable touring motorcycle Many experienced bikers in Bangladesh have rode this bike.
The bike was good to look & had big halogen headlights with a body kit which helps to cut the air at high speed, reducing the air hitting the bike, hence making the rider less tired on a long-distance ride.
Recently there are also rumors that the price of Yamaha bikes might also increase. ACI Motors Ltd also confirmed to us yesterday that they will launch Yamaha XSR155 in the market, a retro café racer sports bike.
If You want to Find Yamaha motorcycle price in Bangladesh and Yamaha motorcycle showroom near you visit Our Website. Stay with us for more update motorcycle news. Thank you all
Creating a value of life isn't easy. But creating life valuable is easy. So I tried to creating value and make an impact. I like to work in a team that is cooperative and helpful. I like to share my knowledge and skills for the betterment of the company. Always find out the opportunities and use in a proper way.
You might also be interested in