Kawasaki Ninja 125 & Z125 Launched In Bangladesh
Published On 01-Jan-1970 06:00am , By Raihan Opu
Kawasaki Ninja 125 & Z125 Launched In Bangladesh
The Rumor finally got true, as Kawasaki Bangladesh just launched Kawasaki Ninja 125 and Kawasaki Z125, two of the most awaited bike from Kawasaki in Bangladesh (Source).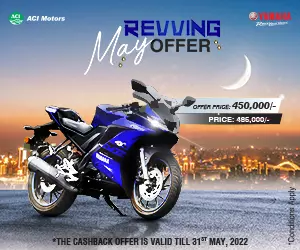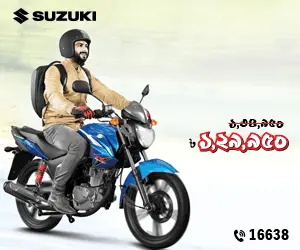 Kawasaki Ninja series was always a thing of the wallpaper, at least that's what it was for us. While the rest of the world was moving forward with new technology on motorcycles, we were and still stuck with a cc limitation, which is 165 cubic centimeters. Therefore, the taste of Japanese or European sports bike was always out of reach for us. But, Back in Late last year, Kawasaki launched it's Ninja Kid and his naked brother, the Z125. Both the bikes were 125cc in engine displacement, so there was a good chance that we, the Bangladeshi bikers can finally have a Kawasaki performance bike, especially one that is a Ninja. And, we finally got it in Bangladesh!
Kawasaki Ninja 125 & Z125 Launching Event
The grand launching event for the Kid Ninja and the naked sports variant, the Z125 took place on the evening of 31st July, at Hotel Lakeshore, Banani. The launching event was nicely organized with good decorations and detailed presentation. The prices of the bikes were announced at the launching event, and Kawasaki Bangladesh officials said that the Bike will be available to purchase from their Flagship Kawasaki Showroom and from the dealer point in Rampura. The price of Kawasaki Ninja 125 is 4,99,000 BDT, and the naked variant, Z125 is priced at 4,69,000 BDT.
The name "Ninja" is a really precious badge for motorcycle enthusiasts in Bangladesh. Though this Kawasaki Ninja 125 has a small engine, it certainly carries the blood of the Ninja series. Almost all of the components of the Kid Ninja is borrowed over from it's immediate elder brother, the Kawasaki Ninja 250SL. The story is the same with the naked variant, as the Z125 carries the same chassis and almost the same body panels from the Kawasaki Z250SL. Also, both the models have dual-channel ABS which is a really important safety feature for motorcycles right now.
So, in simple words, both these bikes carry the ergonomics of a quarter-liter motorcycle, and that is an experience many of us have been waiting for.
Kawasaki Ninja 125 and Z125 both are launched in Bangladesh, and hopefully, the launching of two of the most anticipated bikes will be a fact of joy for Bikers of Bangladesh.
FAQ - Frequently Ask Question
1. Who is Kawasaki owned by?
Ans- The Kawasaki Dockyard Co. Kawasaki Shipbuilding Corporation is a wholly owned subsidiary of Kawasaki.
2. What's the fastest Kawasaki Ninja?
Ans- Kawasaki Ninja H2R is the fastest bike of Kawasaki.
3. Which country makes Kawasaki?
Ans- Japan makes Kawasaki.
Useful Article You May Like:
Read By Category:
You might also be interested in