Hero Thriller Free Grab Rail Installation
Published On 28-Aug-2022 03:08pm , By Arif Raihan Opu
Hero Motorcycle is one of the popular Indian motorcycle brands in Bangladesh. In the 160cc segment, the Hero Thriller is one of the popular motorcycles.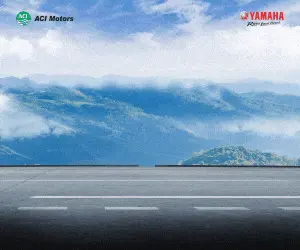 In the naked sports commuter segment, the Hero Thriller 160R is popular among bikers. Style, design, and looks are everything that puts this motorcycle ahead of its competitors. But there is something missing from this motorcycle.
There is no grab rail for the pillion on this bike. So it's a little bit uncomfortable for the pillion to sit in the back. But now a hero comes up with a solution. They installed a free grab rail in every Hero Thriller 160R.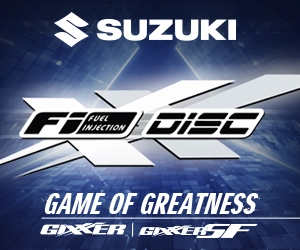 Riders can now get free Grab Rail installation service along with exciting discount offers on belly pans and other services. This installation campaign will run through the entire Bangladesh.
Free Installation campaign date and place: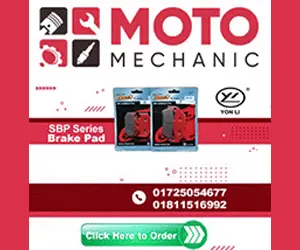 Thriller 160R Activation -22 Route Plan

SL

Date

District

City/Town/Thana

Thriller Camp (Days)

2

26-Aug-22

Chattogram

Chottogram Sadar

2

3

27-Aug-22

4

28-Aug-22

Feni

Feni Sadar

1

5

29-Aug-22

Cumilla

Cumilla Cantonment

2

6

30-Aug-22

7

31-Aug-22

Dhaka

Tejgaon

2

8

1-Sep-22

9

2-Sep-22

Dhaka

Mirpur

2

10

3-Sep-22

11

4-Sep-22

Narshindi

Narshindi Sadar

1

13

6-Sep-22

Sylhet

Sylhet Sadar

1

15

8-Sep-22

Mymensingh

Mymensingh Sadar

2

16

9-Sep-22

17

10-Sep-22

Jamalpur

Jamalpur Sadar

1

19

12-Sep-22

Dinajpur

Dinajpur Sadar

1

20

13-Sep-22

Naogan

Naogan Sadar

1

22

15-Sep-22

Jessore

Jessore Sadar

1

23

16-Sep-22

Khulna

Khulna Sadar

2

24

17-Sep-22

Total

19
Hero Thriller 160R is a category-dedicated, modern-featured commuter motorcycle in the Bangladesh market, and Hero Thriller 160R Refresh is the latest version of the motorcycle that comes with a bundle of exhilarating and updated features.
The latest version of the Hero Thriller 160R features a 163cc single-cylinder, four-stroke, air-cooled engine with an OHC 2-valve setup and fuel feeding via the Advanced Programmed Fuel Injection system.
So, Hero has now installed a free grab rail for thriller users; for more information, please visit your nearest Hero Motorcycle Showroom. Also If you want see Hero Thriller 160R Refresh VS R15 V3 Indian Version Dual ABS Which Is Better? and Hero Thriller 160R Refresh VS Yamaha MT 15 then you can click on the link. Thank you.
Published by Arif Raihan Opu
Creating a value of life isn't easy. But creating life valuable is easy. So I tried to creating value and make an impact. I like to work in a team that is cooperative and helpful. I like to share my knowledge and skills for the betterment of the company. Always find out the opportunities and use in a proper way.
You might also be interested in