6000KM Riding Experience Suzuki GSX-R 150 - Fardin
Last updated on 02-Oct-2023 , By Ashik Mahmud
6000KM Riding Experience Suzuki GSX-R 150
My name is Md. Fardin Ahsan, and I'm from Phulbari, Dinajpur. Here I will be talking about my Suzuki GSX-R 150. I will be talking about my experiences and problems with the bike. I have been riding the bike for about 6000 kilometers.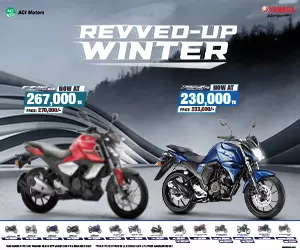 There are many bike lovers in our area. We all rode together, so one day we thought we could form a group, so we all opened a group together and named it 'Phulbari Bikerz Community'. Not only did we ride bikes, but we also attempted to do social works.
Also Read: Suzuki GSX-R 150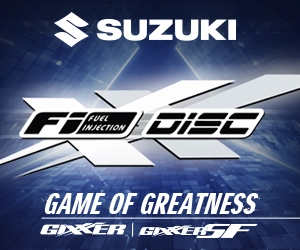 My first wish was to buy a Suzuki Gixxer. But my father did not like it. Then we had the Bajaj Discover 135 bike. I sold it and bought the Yamaha FZS FI V2. I couldn't buy the bike of my choice, so I wasn't satisfied with the bike I had.
I said to my parents I want a sports bike. Then my father sold the FZS FI V2 and bought a Bajaj Pulsar 150 Twin Disc. But I still wasn't satisfied.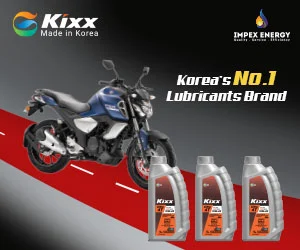 I've loved bikes since childhood. If I'm upset, I go out with the bike. I ride on empty streets and refresh my mind. I can drive a car too. But I don't feel the same while driving. It was nice to ride an 80cc bike when I was younger. Now we have 3 Yamaha R15 V3, one GSX-R150, many Gixxer bikes in our group.
The main reason I chose the Suzuki GSX-R 150 is that the bike feels very handy and comfortable to me. Since my height is 5 feet 5 inches, the Suzuki GSX-R150 bike is perfect for me. Before buying the bike, I tried both R-15 and CBR bikes. But I felt that the GSX-R150 suited me the best.
Reasons for choosing the Suzuki GSX-R 150:
I bought the bike unofficially by ordering from Al-Amin Traders in Dinajpur. The price of the bike in Dhaka was 4 lakh BDT. But they mailed it to Dinajpur so they took an extra 10 thousand BDT. In other words, my Suzuki GSX-R150 bike cost me 4 lakh 10 thousand BDT. I have experienced the Suzuki GSX-R150 before.
Also Read: Suzuki GSX-R 150 1500 KM User Review
But the feeling of riding my bike is different. You cannot even fathom the feeling I got. I still couldn't believe I owned the bike now. My bike was first serviced by Al-Amin Traders. After that, I have been servicing my bike from Suzuki official points. I have serviced my Suzuki GSX-R150 bike 5 times so far.
Click To See Suzuki GSX-R 150 Test Ride Review
On my bike, I got 39 kilometers per liter of mileage in the city and 44 kilometers per liter on the highway before 2500 kilometers. After crossing 2500 kilometers, I get 35-38 km mileage in the city. And 40+ mileage on the highway.
The mileage is fine in my opinion. Since bikes are a hobby, I take good care of them. I keep it clean. I change the engine oil in time.
I do the small maintenance of my bike myself. For example chain cleaning, chain lube. Whenever I see any change in the bike, I get it checked by the mechanic. I have complied with the break-in period rules.
Also Read: Breaking News! Suzuki GSX-R150 In Bangladesh!

I check the coolant, and brake fluid regularly. I always use octane. On my Suzuki GSX-R 150 bike, I use Motul 10w40 (7100) fully synthetic engine oil. It costs 1200 taka. It can run 1800-2000 km without any hesitation. I haven't changed any major parts of the bike yet. I only changed the front visor and indicator lights.
I like the appearance of the bike now. But these are not as good as the stock ones. Besides that, I have not modified the bike.
Once while on tour, I got a top speed of about 142 on the Rajshahi-Dhaka Highway. I could have accelerated further, but I didn't want to take any risk. 5 good aspects of Suzuki GSX-R 150 bike (in my view):
Cheaper than other bikes of this segment.
Keyless ignition.
Nimble.
Appearance.
LED headlights.
Fast.
5 bad aspects of the bike (in my view):
Tires.
Low weight.
Uncomfortable pillion seat.
Only one remote.
Low seat height.
I didn't tour much with the bike, but I have traveled to Phulbari and Natore. During this, I got a pretty good performance from the bike. I would suggest, that if you are a short rider who wishes to buy a sports bike, then this bike is for you. There is also an ABS version of this bike in the market, which you can go for now. Lets See Suzuki Gixxer price in Bangladesh here.
Written By: Fardin Ahsan
Published by Ashik Mahmud
You might also be interested in