Hero Honda Pleasure Review By Team BikeBD
Published On 28-Jul-2013 07:47pm , By Shuvo
Hero Honda pleasure is one of the latest scooters launched by the hero Honda Company, and the name itself gives a good feeling as it is named pleasure (Source). This is mainly designed for young girls and ladies of middle age. Hope this HeroHonda pleasure review will help you. The is quite stylish and good looking so young girls will not hesitate to use it and it is also very comfortable to use for young girls. And the fun-loving woman and girls will just love to use it. Nowadays Hero Honda Pleasure is a popular in Bangladesh.
Hero Honda Pleasure Review By Team BikeBD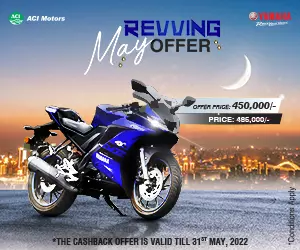 After its launch many young girls from India has made this their best way of transportation. They are also quite happy after using it. Women will love this gear less as they always have to rush for their to reach on time for not getting scolded by their boss. Riding a pleasure and owning a pleasure is all about having fun. So now I would like to write about the full description of the amazing hero Honda pleasure. After it you can easily decide that you will buy a hero Honda pleasure or not. Engine: The engine of hero Honda pleasure is air cooled, and it has 4 stroke single cylinders with 102cc. and this engine gives maximum power to ride a bike at 7000 rpm. Engine is quite strong in compare to TVS Scooty pep plus and other bikes and it is really smooth and silent. Hero Honda pleasure has the option for self-start which is amazing and also kick facility that will help you in any condition of the weather and situation. Performance: Customers and riders have always felt good after riding this bike so they comment that Hero Honda Company has named the bike just in a perfect way because it is indeed a pleasure to ride the bike. As the engine is smooth and silent in compare to Pep everyone likes it more than the pep, which is one of the good side of pleasure. But the bad side is it takes time to response to the throttle which means it takes a little time to respond to acceleration while other like Honda Dio doesn't take time to respond to the acceleration.
Also Read: Honda X Blade 160 5000 KM User Review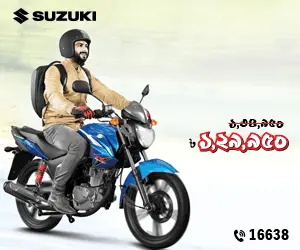 Another good side of pleasure is that it's pick up and also its stability is up to the mark. The speedometer of the has a green area which will help you to understand about the area which will also indicate fuel consumption. But also many customers gave complain about the starting problem, they say that after purchasing mainly they face the problem but after few days it becomes ok, but everyone feels comfortable to ride the bike for its good performance. Features: After you will buy a Hero Honda Pleasure you will see that this bike has so many attractive and awesome features that you will not regret for your decision of buying this product. Though it is not a very powerful but it is really very stylish which many young girls will like about it and they will not have any problem to buy it or ride it. It has a puncture resistant tuff up tube which helps in resisting sharp objects. Under the seat there is a compartment to keep your helmet which will help you in many ways you will always be able to carry your helmet without any problem.
Also Read: Honda Livo 110 16,000 KM User Review
In the front of the bike you will get a nice glove box which will help you in keeping your books if you are a going girl or also you can carry your shopping when you go for shopping with your friends. If you don't want to keep your shopping bags in that box than you can also keep them in a hanging position on the hook which will be situation below the seat and will be behind your legs. Another excellent feature is headlights which have multi-reflector, and aluminum cast rear grab rail, and also indicators which are multi-reflector. The mirrors are made in matching way. The seats are broader and the tail light is cluster and the body of the bike is feather weight and the instrumental panel is oval shaped. Brakes: The has standard brakes, the front brake and rear brake is internal expanding shoe type and there are 130mm drum brakes for both. And the brakes are non- asbestos type. While starting your you must apply both brakes at one time and as a result you will get good braking and also it will help you to stay away from skidding.
Tires: The tires of Hero Honda Pleasure have more rubber in them. Tire of front and rear are with tuff up tube. Front tire is 3.50 X 10 _ 4 PR / 51 J and the rear bike is 3.50 X 104 – 4PR / 51 J. Top Speed: Hero Honda Pleasure has top speed of 77 km/h and this will take only 12.11 seconds to reach 0-60 km/h sprint. And also it can reach the top speed of 80 km/h. Mileage:This can deliver mileage of 50-55 km/h which is the highest mileage as its mileage began from 40km/h. so the customers claims the mileage of pleasure cannot be marked as excellent but It can be marked as average.
Specification: In some previous paragraphs you already came to know about some specifications, yet let me tell you in details about the technical specifications of Hero Honda Pleasure. [table id=128 /] Hero Honda Pleasure Is made For: Hero Honda pleasure is made for and best for the fun loving young girls who wants to explore the world with full freedom and enjoy every minute of their life. The young girls who studies in or wants to travel by their own, and as the present situation of our country is not that much good so buses and trains are really not safe for the young girls so to reach their destinations this pleasure is really very good. Also the middle aged women who always have to wait for their buses to arrive to reach at their offices can use hero Honda pleasure. Best for girls who loves luxury, comfort and also style. And if gents wants to ride this than the gents who have no problem about riding a gearless can ride this very well. And also best for those who prefers Hero Honda vehicles over Honda, kinetic and also TVS. Pros and Cons:
Pros: Hero Honda Pleasure has very good body graphics, than less turning radius and also the suspension system is very smooth. And tuff up tube is added which is puncture resistant system. The tail light is quite modern and the rear gear is trendy too. The engine is powerful and the ABS body of the is light weight. The seat is wide and there is a large box under the seat. The battery is maintenance free and there is extra space for leg room.
Cons: Sometimes the kick start of the vehicle does not work but if it is repaired once than it will work properly. The customers cannot take more than 2 people on their vehicle or else they lose their balance while driving the . The power of the bike is slightly under powered and for driving it in the crowded city like Dhaka the power has to increase. The paint quality and the plastic quality of the is not that much good. The fitting of the internally is not that much strong. There is no system of fueling at the front of the .
Hero Honda Pleasure Price in Bangladesh: The Current price of Hero Honda Pleasure is 1,32,000 Bangladeshi taka. Now a day people try to buy second hand stuffs more than brand new. So it depends on you whether you want to buy it from a showroom or you want to just purchase it from a second hand shop or buy online. If you want to buy online than you will get a second hand pleasure in between 80,000-90,000.
Conclusion: Though this is mainly designed for young girls yet many young boys are interested to buy this for themselves. And it isn't compulsory that only girls can buy it also boys can also buy them and many boys are buying it too. The best part of this is it has 2 year warranty which will assure you a ride of 24,000 kms. And as the is available in nine colors so according to your own choice and personality you can choose your own . Bangladesh has also improved and developed in the last few years so our country's young girls and women can also buy this for their daily transportation and for their safety. And also if you look around we will see that many young girls have already started to buy such scooters. Pleasure cannot be called the best but it has better features compared to other scooters of other companies. Alright so if you are a fun loving person and want to explore the world with your friends and family and also if you want to go for a long ride in your weekends or if you are planning for a picnic with your family than Hero Honda Pleasure is just the right choice for you. And you don't need to carry those extra bag and baggage's too in your hand or something because pleasure will also do that for you and it will carry your extra load of baggage's for you and you will just have a very comfortable ride to your destination without any problem. So buy yourself a Hero Honda Pleasure and make your life a bit easier and comfortable and just be proud to own it and have fun.
FAQ - Frequently Ask Question:
1. Who is the CEO of Hero?
Ans- Pawan Munjal is the CEO of Hero .
2. Who is the founder of Hero ?
Ans- Brijmohan Lall Munjal is the founder of Hero .
3. Which country company is Hero ?
Ans- Hero motor corp is an Indian company.
Related Article You May Like:
Read By Category:
You might also be interested in