Lifan KPV 150 Pre Booking & Registration Offer!
Last updated on 19-May-2022 , By Arif Raihan Opu
Few days ago Lifan launched Lifan KPV 150, an adventure scooter from Lifan. Now Lifan is giving an offer to this scooter which is 2 years of free registration. Lifan is taking pre-book of this scooter. After launching every biker and scooters lovers are attracted to this scooter. Because this comes up with new adventure looks and design.
Lifan KPV 150 Pre Booking & Registration Offer!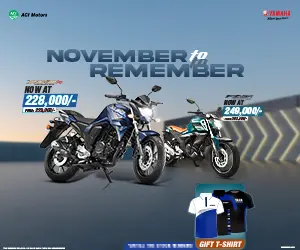 Lifan is giving 2 years of registration fee-free for KPV 150 on every pre-booking. Right now Lifan has a non-abs version and three abs edition of this scooter.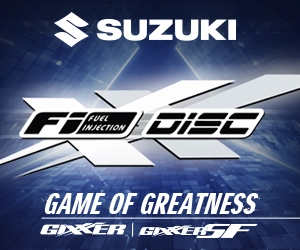 The non-ABS version of KPV price is 280,000 BDT. Lifan KPV 150 with ABS version price is 299,000 BDT, other two is Queen and Youth edition and price of both scooters is 310,000 BDT.
For pre-booking and getting 2 years of registration customers to have to fill up a form. In the form, customers have fill up all data and choose their desired scooter. KPV150 is actually ADV means it's an adventure scooter. This scooter is carrying a 150cc NBD LGC-Fi Fuel Injection engine.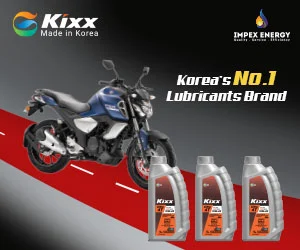 This engine is water cooling with a build-in radiator to prevent overheating for long period of running, supplies long-lasting power with better reliability & wear resistance. KPV 150 has a powerful engine as a scooter. This engine can produced about 12 BHP @ 8500 RPM & 11.8 NM of Torque @ 5000 RPM.
In features, Lifan motorcycle added some new and attractive technology. The scooter is also equipped with a silent start, auto start-stop to increase fuel efficiency, dual-channel ABS as optional attached to the two-disc brake to increase braking efficiency of the scooter & also increase the safety of your ride.
Lifan KPV150 is a stylish and good-looking scooter. In this segment, there is not so many options, so this could be the option. This free registration offer will help the scooter lover to buy this stylish scooter. So pre-book now.
If You want to Find Lifan Bike showroom near you visit Our Website. Stay with us for more update motorcycle news.
Published by Arif Raihan Opu
You might also be interested in