Honda X Blade 160 5000 KM User Review - Rezoan Hasan
Published On 12-Jul-2020 10:55am , By Raihan Opu
Hi, I'm S.M Rezoan Hasan. A software engineer by profession. Today I will share with you all the good and bad experiences with the second bike of my life, Honda X Blade 160. After a ride of about 3 months and covering a distance of about 5000 kilometers, I am ready to discuss everything about it.
Honda X Blade 160 5000 KM User Review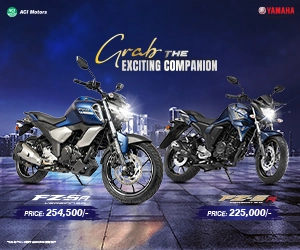 The first bike of my life was the Runner Bullet. The bike is the least problematic and the best bike I have ever seen from Runner company. I have been using the bike in Dhaka for about 2.5 years and sold it for about 29,000 kilometers. During that time I took this bike and did several long rides including Dhaka - Chapainawabganj, Dhaka - Sirajganj, Dhaka - Bogra, Dhaka - Chandpur.
After riding a 100cc bike for a long time, naturally, everyone wants to shift to a higher cc bike. I kept looking for all the happiness in my budget and at that time Bangladesh Honda Private Limited announced to launch the Honda X Blade 160 in Bangladesh. Love at first sight and the budget matched, so without further ado, I booked the bike at the Honda Life showroom at the launching program and bought it on December 26th.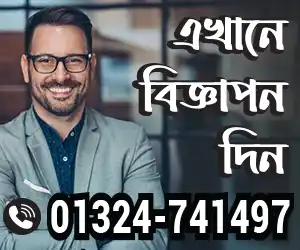 I bought the bike from the Honda Life showroom in Baridhara for 1,72,900 TK. After depositing the registration fee, I get all the documents including a number within 3 days. Since then I have been riding with my Honda X Blade 160. Just like people buy smartphones according to their needs, to be honest, the Honda Xblade 160 has fulfilled almost all the requirements that I had when I was upgrading from a low cc bike to a high cc bike.
The Honda X Blade 160 is powered by a powerful 162.7 cc engine with a diamond frame, remarkable aerodynamic look, and eye-catching meter console almost like the Honda CBR. Also, for braking, a combination of 130 section tires with a powerful 276 mm petal disc brake is provided. Everything can be expected from a 160cc bike. So in my opinion X Blade is a package bike, all happiness in affordability. And those who upgrade from less CC to more CC bikes, the feeling of happiness of riding them first is not like expressing in words.
Mileage- Usually, in Dhaka, I used to get mileage of 43-45 km per liter before front tire change and now I am getting 41-43 km per liter. And on the first long tour on the highway, I get a mileage of 52 km per liter and till the last long tour, I got a mileage of 56.5 km per liter. This explains why the X Blade is called a commuter bike.
Top speed- On the bike, I have got top speed so far 114 kilometers per hour.
Servicing- I have been servicing my X Blade bike at Honda Life from the beginning. One of the best Honda service centers I've ever seen. I first service the bike according to the rules given by Honda Bangladesh at 1000 km and the second service at 3900 km. So far I have not needed to change any parts of my bike.
Maintenance- The main concern of a bike is the maintenance of the bike. Maintained well, a bike will give a new performance at 50 thousand kilometers without any problems. So far I have tried washing, air filter cleaning, chain cleaning, and tightening every 1000 km of the bike, changing engine oil every 2500km without a spark plug clean and on time and getting oil from a good petrol pump regularly. I think servicing a bike at the right time increases the vitality of the bike.
Some good aspect of this bike-
ONE LOOK IS ENOUGH, the word is justified.
Excellent mileage, city, and highway both.
Very good seat comfort. Comfortable seats front and back.
Smooth engine performance. Vibration-free acceleration at high rpm.
Great breaking. The combination of the front disc and the rear drum is awesome.
Some bad aspect of this bike-
The front wheel is smaller than required.
The headlights power very low on the highway.
No engine kill switch.
The performance of the front suspension is not as expected.
The amount of plastic on the bike is high. The plastic quality didn't feel very good.
Modification- For the sake of my profession and my old habits, I like to experiment with everything close to my hands. And as a result, the first experiment I do with my bike is its front tires. Since the bike is new, everyone has less idea about it. The mechanic from the showroom also told everyone that the front tires could not be upgraded. And if there is one shortcoming of the X Blade, it is the front tire. So at risk, I decided to change the front tire and in the end, I succeeded. Now the front tires of my bike are running 90/90/17 size TVS Remora tires. This is the only upgrade of my bike so far.
Long tour- The Honda X Blade 160 is a bike in the Naked Sports segment. But I have been doing long rides with it from the beginning, the most notable of which are Dhaka-Brahmanbaria-Dhaka, Dhaka-Chapainawabganj-Bogra tour.
X Blade is one of the best 160cc bikes I have ever seen. The look, braking, mileage, and other aspects of the bike are better than other bikes in this segment. So if anyone wants to take it, you can take it for sure, but make sure that the bike matches all your requirements. Of course, always ride the bike after wearing a full-face helmet, always ride the bike in front and back with a watchful eye. Thanks.
Written By - Rezoan Hasan
Creating a value of life isn't easy. But creating life valuable is easy. So I tried to creating value and make an impact. I like to work in a team that is cooperative and helpful. I like to share my knowledge and skills for the betterment of the company. Always find out the opportunities and use in a proper way.
You might also be interested in