Honda Livo 110 16,000 KM User Review - Jotil Papa
Published On 17-Jun-2020 10:15am , By Raihan Opu
Hi! I'm Jotil Papa. I live in Sirajganj. After finishing BBA (Finance and Banking) at City University, I have a business. For that reason, I used to ride bike. Now I use the Honda Livo 110, and I will share some stories of traveling 16 thousand kilometers with this!
Honda Livo 110 16,000 KM User Review - Jotil Papa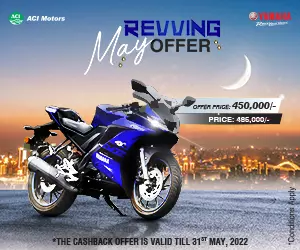 The story began in 1998. Starting with Dad's YAMAHA RX 115cc. At first, I used to hang out only with my father. Dad used to go out to work on his bike, and I always went with him. Then I saw my father taking a break wherever he wanted after work and start riding again with a little rest. Since then, it has been built in my mind that if I travel, I will take a bike.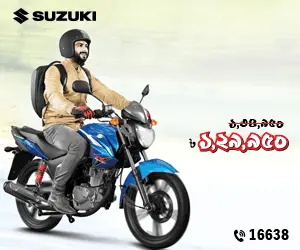 The reasons for traveling by bike are given below:
If you travel by bus, you will get off the bus at the same place. But if you travel by bike, if you see something good in the middle of the road, no one will stop you from taking a break to appreciate it.
Bikes are the only way to enjoy the beauty of nature.
Bikes are the only means of fulfilling the small expectations of the middle class.
The bike is the only medicine to make the mind better immediately.
Honestly, I didn't want to buy a lower cc bike. But when I saw my parents setting a budget of 1 lakh taka, I started looking for bikes. During my search for a bike I asked my father what kind of bike should I look for? He replied that I should choose a bike with good mileage, good looks, and from Japanese brands like Honda or Yamaha.
Then I found out that there is no Yamaha bike at that price. Later I went to Honda and saw two bikes (Livo and Dream Neo).I loved the looks of Livo at first sight, and then I decided to buy the Livo.
The reason behind buying Honda Livo 110:
Good looks
Japanese brand (Honda)
Good mileage
I bought the bike for 1,16,000/- TK from our nearest Honda dealer, M.R Honda Place in Sirajganj. The day I went to buy the bike, it felt so good to me that it is hard to describe. All I can say is that whether it seemed small or big, my dream was coming true!
I took the bike from the showroom and go to my home. Then the bike was completely new and I could not understand anything after riding a new bike for 2-4 kilometers. I use the bike for business and occasional outings. The bike made my work and getting around a lot easier.
The Honda Livo 110 bike has:
An engine of 109.1 cc
Air cooling system
Front disc brakes
9.09 Nm of torque and 8.31 BHP
4 gears
Fuel tank with a capacity of 8.5 liters
Tubeless tires front tires 80 / 100-18
Tubeless tire rear tire 80 / 100-18
Every time I think about riding the bike since I have ridden 16,000 km, if I feel bad, I feel better as soon as I think about riding the bike. I feel a lot of refreshment after riding the bike.
Servicing: Since my bike has become 16 thousand kilometers. So I have to service 8 times so far. 1,000 km, 2,500 km, 4,000 km, 6,500 km, 8,000 km, 10,000 km, 12,000 km and 14,500 km, respectively. I have servicing bikes from Honda Palace in Sirajganj. The quality of their service is good. My bike didn't have much of a problem. I talked about some minor problems, they fixed it immediately and after 8,000 km I changed the air filter and plug.
Mileage: My bike has run about 16,000 kilometers so far. This gives me 50+ kilometers per liter mileage. I run the bike on the engine brake all the time. For this reason, my bike has low mileage. I'm happy with the mileage I get now.
Modification: In modifying the bike, I have only applied the rear wheel 2 sizes thick 100-90 / 18 TIMSUN DUAL SPORTS GRIP and after applying it I can brake very well. I installed a radium spark plug. I try to take care of the bike all the time. After about 1000 km, I lubricate the chain and clean it lightly.
Engine oil: Since the grade of Honda Company's Recommended Engine Oil is 10W30, I always use 10W30 grade engine oil. For the first 2000 km, I used 4 Honda engine oil. I use MOTUL 10W30 3000 Mineral 5 for the next 4000 km. From then on I started using MOTUL 10W30 7100.
So far I have only replaced 2 air filters and one spark plug. We all know that the air filter has to be changed every 6-7 thousand kilometers. Livo 110 has a top speed of 99 Kmph with stock tires. Now with the installation of 2 size thick tires, the top speed reaches 95 km per hour.
Some of the good aspects of the bike:
It's looking. Looking at it from the front, it never seems like it is a 110cc bike.
Mileage is good.
Only the front suspension is comfortable.
The combination of seating position with handlebars is very good.
Pick up and gear smooth.
Some of the bad aspects of the bike:
The Pillion seat is too bad
The rear suspension is not good
In gear 4, the bike loses its power
The price is higher than other companies
There was no need to give such a small digital meter
Long tour: I have given 3 long tours so far. Sirajganj-Cox's Bazar-Teknaf-Sirajganj. A total of -1300 km with several more spots in the vicinity Sirajganj-Sajek-Khagrachhari-Sirajganj. A total of -1200 km with several more spots in the vicinity Sirajganj-Kuakata-Sirajganj. Total - 1100 km with several more spots in the vicinity After taking this bike we have given many more tours with our district biking group SIRAJGANJ RIDERS.
Never thought I was touring with a 110cc bike. I like the Livo much better than other 110cc company bikes. It is believed that HUNK has fulfilled the dream of middle-class bikers. Similarly, Honda Livo 110 has fulfilled the dreams of lower-middle-class bikers. If you want to get a good bike on a low budget, feel free to take a Honda Livo. One last thing I can say HONDA IS HONDA. Thanks.
Written By: Jotil Papa
You might also be interested in