Hero Glamour Ownership Review By Tomal Seefatur
Published On 21-May-2015 10:53am , By Shuvo
I have seen Motorcycle first time in television in my childhood. In that time I asked my mother, "What is it?" In replay my mother said, "It's Honda" (In our country most of the people called Motorcycle as Honda).
Hero Glamour Ownership Review By Tomal Seefatur
In childish mind, again I asked to my mother, "Who ride this?" Jokingly our house servant told me that, "Criminals are the rider of Honda".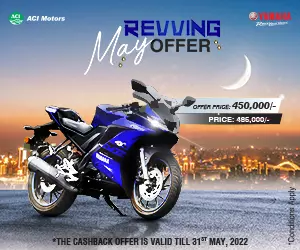 In that time I have decided myself that I need to be a Criminal, because I wanted to ride this thing at any cost. However, I couldn't be a Criminal nor I could change my attention from it.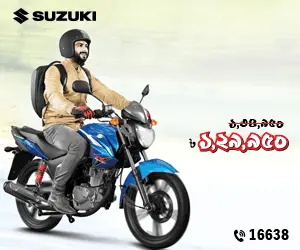 Also Read: Hero Thriller 160R Test Ride Review
My parents didn't allow me to buy a Motorcycle as I am their only son. They thought if I bought it, I could fall in an accident. At last I overcome all decisional obstacles and bought Hero Glamour on 07/07/2014.
Though I avail transport facility from my office, I bought the Motorcycle for official transportation purpose.Because I don't like to stay at office car when it falls in traffic jam. Here my story about Hero Glamour Ownership Review (Source).
Why Hero Glamour?
I think it will be better if we could think some basic things of Motorcycle before purchase. I was so confused before purchase the Motorcycle.
I thought which model do I need, 125cc or 150cc. It will be wrong decision if I purchase it by one person's recommendation. I took some time to search various information about Motorcycle from various website and read many bike reviews too.
My budget was 200 K (Motorcycle price + registration + driving license). Later on I find out which facilities do I need from a Motorcycle –
Fuel efficient.
Motorcycle need to be durable.
Motorcycle spare parts need to be available in anywhere in Bangladesh.
Seating position need to be comfortable.
There will be a frond disk break in Motorcycle.
Graphical & Aero-dynamic design should be attractive.
Warranty & after sales service need to be better.
The said specification matched with Honda Shine, Bajaj Discover ST & Hero Glamour.
Undoubtedly, Honda Shine is a good Motorcycle. But they had no service center in Dhaka &its spare parts are not available in every city of Bangladesh.
Bajaj Discover's rear tyre& front disk break doesn't look gorgeous. Also its Warranty time is not as much& service center doesn't look good as I expect. The price is costlier too.
On the other hand, Hero Glamour motorcycle's CC, design, seating position and warranty matched with my mind. Also it seems to me good & world class about Hero Motocorp's (Tejgaon) sales center, service center and customer care. So I didn't hesitate anymore to buy this Motorcycle. I bought Hero Glamour at a cost of BDT 1,57,500 from Hero Motocorp BD's main show room which situated in Tejgaon.
Hero Glamour Specification:
Engine
Type: Air cooled, 4-stroke single cylinder OHC
Displacement: 124.7 cc
Max. Power: 6.72 KW (9.1 Ps) @ 7000 RPM
Max. Torque: 10.35 N-m @ 4000 RPM
Bore x Stroke: 52.4 x 57.8 mm
Compression Ratio: 9.1 : 1
Starting: Self-Start / Kick start
Ignition: AMI - Advanced Microprocessor Ignition System
Engine Oil Grade: SAE 10W 30 SJ Grade
Transmission & Frame
Clutch: Multiplayer wet
Gear box: 4 speed constant mesh
Frame Type: Tubular double cradle type
Suspension
Front: Telescopic hydraulic shock absorbers
Rear: Swing Arm with Hydraulic Shock Absorbers
Brakes
Front Brake Disc: 240 mm Dia; Pad Non Asbestos Type
Rear Brake Drum: Internal expanding shoe type (130 mm) Liners - Non Asbestos Type
Wheels &Tyres
Rim Size Front: 18 x 1.60, Spoke wheel / Cast wheel
Rim Size Rear: 18 x 1.60, Spoke wheel / Cast wheel
Tyre Size Front: 2.75 x 18 – 42 P/ 4 PR
Tyre Size Rear: 3.00 x 18 -52 P/ 6 PR
Electricals
Battery: 12V-3 Ah, MF battery
Head Lamp: 12V-35W/35W - Halogen bulb (Multi Reflector Type)
Tail/Stop Lamp: 12V-5 / 21 W (Multi Reflector)
Turn Signal Lamp: 12V-10W (Amber bulb) x 4 nos (MFR – Clear lens)
Dimensions
Length: 2005 mm
Width: 735 mm
Height: 1070 mm
Wheelbase: 1265 mm
Ground Clearance: 150 mm
Fuel Tank Capacity: 13.6 Ltrs (Min)
Reserve: 1 Litre (Usable reserve)
Kerb Weight: 129 Kg
Hero Glamour Experience:
Before writing this review I have already ridden 4428 Km including 5 long highway rides. I speed up my bike up to 103 Km/h. At every 1000 Km, I have washed my Motorcycle by Motorcycle wash expert and clean the chain before lubrication it. The design is so good about its metal part and bumper.
It's graphical design and dimension is too good. Thus it looks like a sports bike. Apart from all 125 CC category Motorcycles in Bangladesh, it is the most heaviest Motorcycle ( 129 KG). I don't have any complain about it, because I feel comfort with it. There is a tool box between engine & fuel tank, where we can keep small tools.
No bike ever made in this world, which is 100% alright. Hero Glamour is not an exception. I have some good experience as well as bad experience while riding this Motorcycle. Those are described below –
Pros:
It is very easy to control the bike as it is framed with Tubular Double Cradle.
As its engine is horizontal, so we got cornering & turning facility in horizontal gravity.
It's front & rear breaking system is good.
I didn't get any problem in clutch & throttle.
I didn't feel any back pain while I ride long distance. Endlessly I ride this bike 138 Km (Max), but I didn't felt tired. I will prioritize its aero-dynamic design apart from all 125 cc Motorcycle which is available in Bangladesh.
Its Hydraulic Shock Absorbers are high standard, so far I didn't face any jerking while I ride this motorcycle in a broken street.
Its seating position design is too good, thus rider and pillion rider comfortably seat over it.
Hero Motorcycle Servicing Center
Cons:
I am not getting good mileage from this motorcycle. In average, I got 31.06 Km/L by Octane and 40 Km/L by Petrol. (Details have been explained in "Fuel & Lubricant experience".)
Its acceleration is low among all 125 cc Motorcycle which is available in Bangladesh.
Head light power connected with throttle power. So far head light provides low light while I ride this Motorcycle slowly and I can't see the road during night by that low light.
If I ride this motorcycle on foggy weather, dewdrops entire in switch system. Thus pass-lamp switch & turn-signal switch became jammed.
After 2500 km, top speed can't cross 95 km/h. comparatively I am getting low acceleration rather than previous time. I have already informed about this problem at HeroMotocorp BD service center, but didn't get proper solve.
Sometimes I am facing gear shifting problem while I ride this bike slowly. I have already informed about this problem at Hero Motocorp BD service center, but didn't get proper solve.
Ground clearance is 150 mm. So while I cross any speed breaker with a pillion rider, Motorcycles lower body touched the road.

Which Things Need To Be Included:
Need to include RPM indicator on bike. There is nothing new to describe about its importance.
It will be better if there is an Engine on-off switch.
Need to include tubeless tyre. Hero Glamour has tubular tyre, where tubeless tyre is available with 100 CC Hero i-Smart.
It looks good if dashboard became full digital. Need to include Gear indicator and watch in dashboard.
It would better if it had internal lighting system on switch system. Thus we could see swich at night when we start the bike. Switch system need to be waterproof.
Hero Motocorp could separate Headlight power system from throttle and create single power system for it.
It would be better if ground clearance became 170-180 mm.
Fuel & Lubricant Experience:
Motorcycle fuel cost depends on good fuel, right throttle operation, tyre pressure & good break operation etc. Always I tried to follow those basic, but I am not happy about the fuel consumption of this Motorcycle.
Fuel cost which I bear and mileage which I got from that fuel, details are given below –
Date
Fuel category
Fuel Quantity in Liter
Fuel Price in BDT
ODO Meter Reading
Total Trip on current refilled fuel (Km)
Mileage (Km/ Liter)
Fuel Tuning
14/07/2014
Octane
5.05
500
67
146
28.91
High (Company tuned by Machine)
28/07/2014
Octane
11.31
1120
213
328
29.00
-
16/08/2014
Octane
8.67
860
541
251
28.95
-
3/9/2014
Octane
9.6
950
792
346
36.04
Medium (Company tuned manually)
13/09/2014
Octane
6.06
600
1138
218
35.97
-
28/09/2014
Petrol
10.3
997
1356
412
40.00
-
7/10/2014
Octane
4.95
490
1768
178
35.96
-
12/10/2014
Petrol
7.28
699
1946
291
39.97
-
28/10/2014
Petrol
10.42
1000
2237
417
40.02
-
14/11/2014
Petrol
8.65
830
2654
346
40.00
-
24/11/2014
Octane
12.12
1200
3000
366
30.20
High (Company tuned by Machine)
13/12/2014
Octane
11.11
1100
3366
494
44.46
Low (Manually from outside)
29/12/2014
Octane
11.11
1100
3860
471
42.39
-
31/12/2014
Octane
10.1
1000
4331
***
***
High (Company tuned by Machine)
Fuel category
Fuel Quantity in Liter
Total Mileage
Avg. Mileage (Km/per Liter)
Octane
90.08
2798
31.06
Petrol
36.65
1466
40
I hope you guys will get good knowledge from those tables.
Hero Glamour Motorcycle engine oil capacity is 900 ml. First three times I have change engine oil between 500-700 km. Later on I have changed engine oil after every 1000 km.
I have already use Hero, Havoline and Omera brand lubricant and always maintain "10W 30" engine oil grade. I think Hero & Omera brand engine oil is best for this bike.
Conclusion:
I quoted that it is my first Motorcycle. And I kept it 7 days at garage after purchase this motorcycle as I couldn't ride motorcycle before. Later on I have lean to ride it after getting oral tips from my nephew.
I have ridden other Motorcycle after learning to ride, but I think it is the best bike for learning ride & office transport. Though it is a good Vehicle, but it could be a reason for our death.
So ride this thing safely and always wear helmet while you ride it. It is my first bike review. So if I write anything wrong, please let me know with a comment about this Hero Glamour Ownership Review .
Regards
-Tomal Seefatur
You can send us your motorcycle ownership review too. Share your experience and moments with your bike via our blog. You can write in Bengali or English or, both. Click here for a guideline on how you should write you ownership review and then send your ownership review to articles.bikebd@gmail.com.
FAQ - Frequently Ask Question:
1. Who is the CEO of Hero?
Ans- Pawan Munjal is the CEO of Hero motorcycle.
2. Who is the founder of Hero motorcycle?
Ans- Brijmohan Lall Munjal is the founder of Hero motorcycle.
3. Which country company is Hero motorcycle?
Ans- Hero motor corp is an Indian company.
Related Article You May Like:
Read By Category:
You might also be interested in