Hero Thriller 160R Test Ride Review - Team BikeBD
Last updated on 04-Nov-2023 , By Arif Raihan Opu
When a company known for making commuting motorcycles for most of its life decides to make sports commuting motorcycle it really needs to start on a clean sheet of paper to make it as perfect as possible.
Hero Thriller 160R Test Ride Review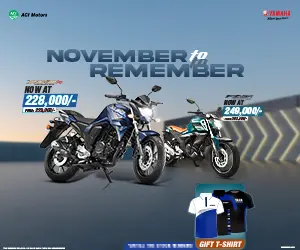 First, you need an engine, 160 cc to be precise, So Hero used Thriller 160R Hunk's 150cc engine and with some fiddling, with the Bore & Stroke it manages to bring out 15 BHP of power @ 8500 RPM & 14 NM of Torque @ 6500 RPM and yes it is matted with an industry-standard 5-speed gearbox.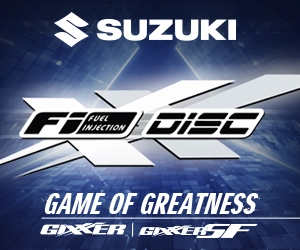 Then for maximum efficiency, they added a Fuel Injection system with 14 sensors, the sensors do from checking the engine temperature, lean angle sensor, air-fuel mixture, *****
Then comes the styling, this is one place where Hero over the years stayed on the back foot against its competitor, but they didn't messed it up here, they added LED Headlights, indicators & LED taillights to this bike. Handlebar is upright and is a pipe unit. The headlight is a two-layer unit & makes it look as aggressive as possible.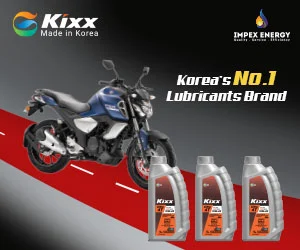 Hero added Hero Thriller 160R a 12-litre fuel tank which is surrounded by a plastic extension that starts right from the front and flows to the rear panel where it meets the LED tail-lights. On the rear, you will find an extension tyre guard & also an extra tyre hugger to help reduce the flow of dirty water when it will rain.
On the rear, there aren't any grab rails which is now integrated under the pillion seat. The pillion seat is a bit aggressively designed with a bit tilted towards the rider & although it isn't a split seat it really sits a bit high.
The area of the rear seat is a bit small to some standard but unless you are carrying a heavy pillion it won't be too much of an issue whether on the highway or in the city.
There is a proper exhaust on the side of the bike which compared to the overall design is well suited. Personally I really loved the design of the alloy wheels, it is well made.
The speedometer of the bike is a fully digital unit which like most other bikes in this segment shows lots of information's but it misses out on a gear position indicator something these days very hard to accept from Hero of not having.
Switch gears aren't the best quality, Hero needs to work on those as well but the joy of joy they added switch gears to this bike & am glad they didn't include the complicated i3S system which in city riding is very annoying.
Now let's put our concentration on the wheels, they are 17 inches, attached with the front wheel is 100 section tyre, 276mm disc brake with a single-channel ABS while the rear wheel gets 140 section tyre & 220 mm disc brake. If you want you can also buy this bike with a 130 mm drum brake options with a 10 k reduction in price & that is the only difference between this and that version.
Now over the years I admired Hero's suspensions, any bike you choose we tested always had GOOD, VERY GOOD suspensions & I did at first fear that on this new bike in a tread to make it sporty Hero might do a bit of a fumble but am glad they didn't.
At the front, you get 37 mm DIA telescopic suspensions with anti-friction bush & the masterpiece of this bike, 7 step adjustable mono-shock suspensions which I am in LOVE with.
Click To See Hero Thriller 160R Full Test Ride Review
This suspension, especially the rear has AWESOME feedback right from the word GO! Whether you are single or double whether the road is smooth or bad it always backs you out. Just to differ, it isn't as good as the suspensions you get in Hunk but compared as a Monoshock suspension I will rate it as one of the best in the segment.
The bike is compact & is light, it weighs 140 kg! Ground clearance is 165 mm which we tested with a combined weight of 150 kg with the rider & pillion gives good support on medium speed breakers.
Top Speed: 116 kmph
Mileage: City – 38 kmpl, Highway – 42 kmpl
Riding Experience
As we talked about this is a rework of the engine they used in Hunk and like the engine in Hunk Hero made sure that the engine is smooth like any other model in their lineup.
The gearbox though is a bit notchy, something also Hero has in all of their lineups but unlike many other models I found out after 1500 km that it tends to get softer.
The engine has some good punch, it quick from the word GO! It will do 0-60 kmph under 5 sec if your gear shifting is perfect & the engine is happy to rev around 9000 RPM.
The engine is tuned for low & mid-range performance. Overtaking on the highway isn't too much of a headache if your engine are on the right RPM.
Vibration from the engine comes around 7000 RPM which can be felt on the footpeg, handlebar & on the seat. But none of the plastic quality of our test bikes had any issue during the 3000 km riding.
Upright sitting position along with a softer seat for both the rider & pillion makes this bike a joy machine to ride, added to that agile handling & softer suspensions this is technically made for people who love to ride on the highway carrying a pillion.
But with an integrated grab rail under the pillion seat for long-distance ride pillion might get a bit bored & even if you are riding solo the rider will face issues having his bags tied up properly.
Yes, you can argue that the pillion seat is a bit small compared to many in the range but that won't be too much of a hassle. What makes me most happy about this bike is the suspensions, the 37 mm front telescopic fork added with the 7 steps adjustable pre-load rear mono-shock will eat most bumps on the Bangladeshi road.
With or without a pillion this bike is there to put a smile on the ride quality added to that the 167 mm ground clearance also helps to go over high-speed breakers easily.
Ok, what about cornering! The MRF tyres couple that rear mono-shock suspension doesn't disappoint you there as well. We forget that this bike weighs 140 kg which also helps to flick the bike faster from left to right. Even on wet surfaces, you will get lots of confidence to ride on the edge.
This is the first time Hero has installed ABS braking in their bike. The bite from the front brakes is good; it isn't aggressive but riding at speed around 100 kmph & doing heavy braking I found no major issue with the brakes of the bike.
Also Read: M/S New Chowdhury & Brothers in 154, S.S.K Road,Mohipal,Feni
The rear braking feedback is good & I think overall it is in the neutral position, am happy with the performance but Hero could do a few things to make it more aggressive as it has the tyres to back it up.
Switch gears aren't the best of quality & a bit harsh to operate, mostly the indicator switch also the headlight illumination power needed to be higher in the near future, I mean it is OK for city riding but for riding on the highway at speed over 100 kmph not perfect. Also, the high beam switch is a bit slower to respond.
Turning radius is good for city riding; it has the entire ingredient to become a good work-horse like riding in the city & also on the highway.
PROS:
Good package given the price of the bike
Good Suspension feedback
Agile handling makes the bike feels alive.
Good for high-speed cornering
Comfortable for pillion rider
Improved gear shifting
CONS:
Headlight power needed upgrading
Switch gears quality is harsh
No physical grabrail
Fi engine so needs regularly maintained & good quality fuel
Lack of top speed.
I still believe that Gixxer is the best packing in the segment & RTR is the fastest but entering in the sports commuter segment Hero has hit a very nice sweet spot, it has some flaws but this is the 1st time they will learn and correct them in the upcoming versions. But what I loved about this bike was the packaging, compact bike with fuel injection system, single-channel ABS & a jelly-like rear suspension Hero managed to put all those packages under a price tag of 2 lac. If You want to know about Hero Bike price in Bangladesh and Hero Bike showroom near you visit BikeBD.Com. Stay with us for more update motorcycle news. Also If you want see Hero Thriller 160R Refresh VS Yamaha XSR 155 and Hero Thriller 160R Refresh VS Yamaha MT-15 V2 then you can click on the link. Thanks all.
Published by Arif Raihan Opu
You might also be interested in