Dhaka To kuakata Tour with BD Riderz Club (Part 1)
Published On 18-May-2013 08:26am , By Shuvo
I always try to give a tour when I feel exhausted by City life. This time my motorcycle travel stories done with the BD Riderz Club (BRC). Hi to all BikeBD fans, I am Suvro sen, Founder & Editor in chief of BikeBD. I always try to give some extreme motorcycle tours by my loving
Hero Honda Hunk
. This time BRC invited me to join with them in this Dhaka to
Kuakata Tour
.
Dhaka To Kuakata Tour With BD Riderz Club (Part 1)
About the destination
The distance between Dhaka to Kuakata is 275 Kilometer. We get this distance in our odometer when we reach at Kuakata. Kuakata is a most famous tourist place of Bangladesh situated at southeast part of Bangladesh. A small sea beach town of patuakhali district. Its famous for the sea beach from where you can see the sunrise & sunset from one place. Its rear in the world.
Tour planning
Now I am going to tell about the behind the scene story of the tour. As BD Riderz Club is the pioneer of motorcycle touring in Bangladesh they called a meeting about the tour fixetion. I also attend the meeting & all decide to go to kuakata. At 26th march BRC organize our motorcycle safety awareness campaign by BikeBD. So in there we submit the booking money & give our confirmation. In total 12 people 9 motorcycles we get.
The date was 28th to 30th march 2013. But 28th was strike given by political parties. So many of us worried about the event. Some advice us to give the tour via launch until Patuakhali & we some still ready to go through road. At least 10 people with 8 motorcycle agree to go via Riding there bikes.
The riders are Saikat,Me, Amzad, Rohit, Murad , Rifat, Rishab, Ujan, Arefin, Sattyajit. We follow this combination until we get back to Dhaka. At 27th March we checked our bikes & change the engine oil.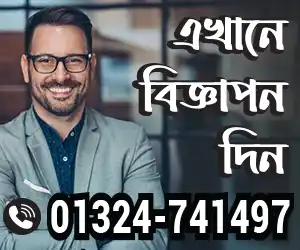 Start of the Journey
The starting time was 4.30 am infront of KFC, Baily Road at 28th march. For why Rohit bhai came from comilla & staying at sattyajit bhai's home. I & amzad walk up at 3.30 AM & prepared for the journey. We reach at the meeting point at 4.25 am but nobody was there. After a long period of wait at 6.30 everyone came there & give me the excuse of sleep. I was to much worried about the tour because starting is not good.
However we started our bike & roll for the the mawa feri ghat. I was infront of the group because amazed was my pillion. He helping others by giving hand signals. That's was the strike day. Everyone anxiously riding. Everyone praying because what road left for us in our fate we don't know.
After cross the babu bazar bridge it seems to us a fun riding. Then saikat was leading. Because he & sattyajit Bro communicating each other by the Bluetooth communicator, Sattyajit bro position was the last. Whenever anyone slowing then he give the message to the saikat & he then slowing down. In the whole tour every biker maintain there given position properly. Everyone maintaining the average speed & no one tried to cross each other. It seems to me that I am riding with a foreign countries motorcycle group. In the whole tour everyone enjoyed the group riding only rather then the scene of the Kuakata.
After a 55 KMPL average speed we reach mawa feri ghat at 7.45 AM. Because of Hartal no feri was in there ready to give us a ride. So we decided to give a breakfast break. After fill the full stomack with Parata, Vegetable fry, Egg & tea everyone get busy to wearing the T shirts given by the omera lube. I am not a BD Riderz Club member but surprisingly they give me & Amzad a nice T Shirt with the logo of omera lube & BRC. I am feeling good then because I am looking same like all about them in the group. That's for I am thankful to BRC.
Also Read: Sajek-The Paradise In Bangladesh
Everyone on the group wearing same T shirt for why people in the ghat curiously asking who we are & where were we going. Everyone trying to give the answer when each asking to us. After lots of request to the feri master we convinced him to start the feri. After boarding all the bikes under the shed of a Big timber carried Truck we tried to take some funny picture shots. It's the starting of the second phase of our journey.
After a 2 hours of long feri trip we successfully cross the Padma river. Because of strike day we get the facility to get the VIP AC cabin of the feri. For why we get the chance for take rest properly. At 11 AM we started again from kawrakandi feri ghat. This time we decided to ride for at least 1 hour continuously Saikat as usual take the lead. Me & rohit bhai take the responsibility to clear the road from upcoming vehicles. We just giving our pass lights & by hand signals we side the against vehicles. Although there are few large vehicles because of strike but the small vehicles like CNG Taxi, van, rickshaw, people creating sometimes hazards.
After 1 hour & after cross of 55 kilometer we stopped by saikat's hand signal. We drink some fresh coconut water & wash our face & neck. The cold water wash helping us to survive the heat of sun light. We roll again & we decided that our next break will be at Barishal. At 60 KM on average ride we reach Barisal at near 2 PM.
In Barishal City & Bypass Police stopped us 3 times. Just for inquary they ask us about our Tour. They checked our bike papers & later they tell us, they just curious about the same Tshirt !! After get all the question answer the duty officer asking us is that true that we ride our bike from Dhaka towards Kuakata ? We say yes, then he just express his feelings in a word Koilja o asey.
The road from Barishal to Patuakhali is so Awesome that everyone tried to feel the freedom on standing of the bike at 55 kmph speed. We stopped at Lebukhali feri ghat. People around there was so much curious about our tour. Whenever you go outside with a group you will always get some curious face. Try to always talk to them politely because it will help them to take a good impression about you.
We reach nearly patuakhali after 15 minutes ride from lebukhali. Then that's was the surprise moment for us. The Patuakhali Riderz working along with BikeBD, famous local stunt group &Â First stunt group from Barishal Division cordialy welcome us. They took us to the famous police market resturant for launch at 3.15 PM.
After finish the lunch with some delicious foods we started our journey towards Kuakata at 4.15PM. This time Atif, Shafi, Linkon from Patuakhali Riderz riding along with us with there bikes. The road from Patukhali to Kuakata is like runway. Fresh foods in stomach so we hit the road like rocket Among us everyone is minimum took the speed above 90 KMPH. Sottyojit Bhai speedup uptu 123 KMPH by his newly modified Yamaha Fazer.
Also Read: Dhaka-Rangamati-Bandarban-Dhaka Bike Tour
Rohit , Arefin, Saikat, Rifat, Murad standing on there riders footpag & enjoyed the fresh air like a flying bird with Titanic pose. With the rocket speed we reach to our first feri on the road. There are 3 feri on Patuakhali to Kuakata Road. From there Kawsar from Patuakhali Riderz join with us. Patuakhali to Kuakata road is too much good & in the three feri place Govt. already started to build bridge.
After cross the 267 km on odometer we finally reach to kuakata at 6 PM. It took 12 hour ride from Dhaka. Feri was the time consuming. We take shelter at Mohona hotel which is early booked by Shafi PRZ. After take shower we head toward to Kuakata Beach. We enjoyed the night scene & some local foods as tiffin. All were so much tired so we did our dinner early & so take the bed also early.
You might also be interested in