Breaking News: Uttara Motors Reduce Bajaj Motorcycle Price In Bangladesh 2017
Published On 10-Jan-2017 03:47pm , By Saleh
Finally the moment we all were waiting for, Uttara Motors reduce Bajaj motorcycle price in Bangladesh 2017 after following the new government policy of progressive manufacturing (Source). Currently Bajaj is the most popular brand of Motorcycle Company in Bangladesh (in terms of sales) & they become the third company after HONDA & SUZUKI they become the 3rd company to follow the path.
Uttara Motors Reduce Bajaj Motorcycle Price In Bangladesh 2017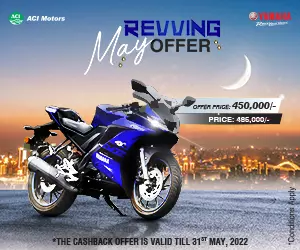 The new regulation set by the government in the budget of 2016-17 where a company will place a progressive manufacturing plan to concerned government authority and upon approval they will get import permission on reduced duty till two years from date of approval.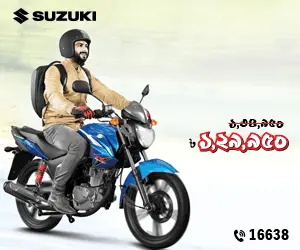 On the Second year importer has to localize 10% of parts that is parts made in Bangladesh locally and then assembled with the motorcycle. Gradually each year importer has to add another 10% of parts till 5th year when the localization ratio becomes 50%.
Bajaj Pulsar DTSI 150 is the most sold 150cc motorcycle in Bangladesh & their commuting level 100cc motorcycles CT100 & Platina are very popular in rural area. Back in November they launched Bajaj V15 in Bangladesh, we understand that it had a complete sold out of its first stock within 10 days of the launch.
Bajaj have around 225 3S centre in the country with over 200 authorized service & spares dealers. According to our data (which might be wrong) we believe that Bajaj itself have 35-40 % of motorcycle market share in Bangladesh over the past 4 years.
One the main attraction of Bajaj motorcycle is the Pulsar 150 (DTSI) which has been reduce by 15,000 BDT while AS150 has been reduce by 18,000 BDT. Their main commuting motorcycle in the 100cc Discover 100 has been reducing by 16,000 BDT. Interesting thing about the new price list that there is no mention of Discover 150F, a bike which was recently discontinued in India. Here are the current new prices of all Bajaj Motorcycles in Bangladesh which will be valid from 12th January 2017.
Latest Bajaj Motorcycle Price In Bangladesh 2017
See The Latest Price with Bike Details:
Bajaj V
Bajaj Pulsar 150 AS
Bajaj Pulsar 150
Bajaj Discover 150F
Bajaj Discover 125
Bajaj Discover 100
Bajaj Platina ES
Bajaj Platina 100

Bajaj CT 100
Finally Uttara Motors Reduce Bajaj Motorcycle Price In Bangladesh 2017 something which most bikers in Bangladesh were waiting for & I think this is a pivotal moment in the motorcycle industry in Bangladesh. So far 3 companies reduced the price of their motorcycles and now more are waiting for some other big names like Hero & TVS to walk in the same path. Interestingly enough still we haven't heard from any of the Chinese motorcycle companies like LIFAN, KEEWAY but we hope they too will follow the trail soon.
You might also be interested in