Why Do Sportbikes So Popular Among Youngsters In Bangladesh?
Last updated on 25-Nov-2023 , By Saleh
Didn't you notice the young motorcycle rider or enthusiasts in Bangladesh? What they are riding these days or what category of bikes they are craving these days? Isn't it sportbikes that are leading the craze of motorcycles among the young generation of people in Bangladesh? So what are the reasons sportbikes are so popular among youngsters in Bangladesh? Here I am Saleh, came with a discussion on why do sportbikes so popular to find and pin up the reasons; so let's do it.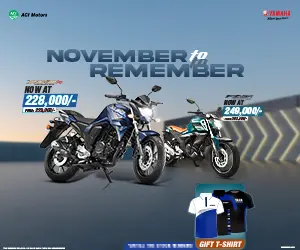 Why Do Sportbikes So Popular Among Youngsters In Bangladesh?
You know motorcycles and motorcycling are like a craze now in this world that is enduring faultlessly since the invention of motorcycles. Thus people feel so much joyful and delighted while riding a motorcycle, talking about a motorcycle, or thinking about a motorcycle. And the young generation is the kernel of this enthusiastic genre and that's also the same in Bangladesh.
Meanwhile, even not being keen reviewers we can see the excitement and enthusiasm for motorcycles are somewhat more centered on a very specific category of motorcycles in Bangladesh. Yes, it's the sportbike; our youngsters are just dying of the sportbike craze. But why, what are the reasons? So here we have the true reasons why sportbikes are so popular among youngsters in Bangladesh.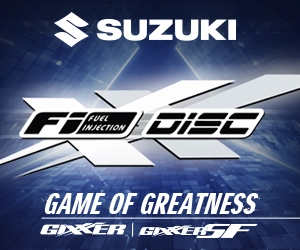 Aggressively attractive look & styling
The most admirable reason why sportbikes are so popular among youngsters in Bangladesh is sportbikes literally look very attractive. Those are designed very aggressively, way more good-looking, and delicately damn sporty in attire. Hence not even young age people but also most motorcycle enthusiasts at least love to have a sportbike in their garage whatever the riding frequency or riding habit is.
Powerful engine & alluring performance
Most commonly, sportbikes have a powerful engine that is obviously more powerful than the same capacity of other categories of motorcycles. Hence, young age people love to have a healthy amount of power in their motorcycles and handle the power & performance on the roads wherever it is. Thus sportbikes are the most popular choice among youngsters in Bangladesh.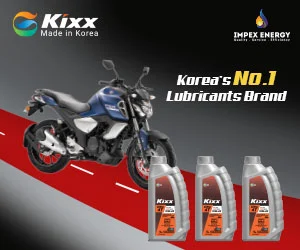 Top speed & faster acceleration
Sportbikes are featured to be powerful and very much capable in terms of engine performance. Hence it provides very easy availing of power and reaching a significant top speed in a shorter time. Further, sportbikes can accelerate far faster than other categories of bikes. And youngsters in Bangladesh are brutally crazy about gaining top speed and quick acceleration and that is one of the key reasons they love the sportbike so much.
Sign of aristocracy
Perhaps some of you may disagree but it's true. In Bangladesh, motorcycle prices are significantly higher than in any other country around us and sportbikes prices are far higher which is somewhat out of reach of common people in Bangladesh. That means owning a sportbike shows one's financial capability hence it is literally considered a sign of aristocracy in Bangladesh which youngsters are craving for.
Tool of heroism, show-off, and attention seeking
No doubt sportbikes are these days a key tool to show heroism, show-off eliteness, and attention-seeking element among youngsters in Bangladesh. It shows money, styling, and so-called status in young society and helps to grab attention in relative communities.
Hence sportbikes are unavoidably considered to show heroism in the young folks and various show-off activities rendered through the sports bikers groups or communities in this country. Thus sportbikes are getting so much more popular in Bangladesh.
Influence of modern web culture
You know this is the era of online communication, engagement, and social interaction. Therefore, now we have Facebook, YouTube, Instagram, and TikTok nations around us and youngsters are natives of these web nations. Hence young age people are very much involved in those web nations in Bangladesh.
Thus, boys and girls are so freaking out of sportbikes to make blogs, vlogs, photoshoots, modeling, showing off, and gaining popularity in the web communities as it's now a key tool of fun, exposure, and popularity among the netizens. So you can understand the reasons behind sportbikes are so popular among youngsters in Bangladesh.
You might also be interested in