TVS Apache RR 310 24-hour Speed Endurance Challenge At NATRAX
Last updated on 07-Nov-2023 , By Arif Raihan Opu
Dominating racetracks and unleashing its racing DNA, TVS Motor Company, a reputed manufacturer of two and three-wheelers globally, set a new Indian National Speed Endurance Record on TVS Apache RR 310 motorcycle shod with Apollo Alpha H1 tyres. As part of the 24-hour speed endurance challenge, a milestone of 3,657.92 kms was achieved at NATRAX, Indore – Asia's longest highspeed track, as certified by FMSCI.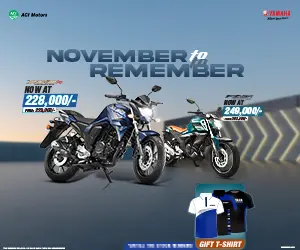 TVS Apache RR 310, the ultimate track weapon engineered by TVS racing is renowned for its exceptional power and agility. With a top speed of 173 km/hr, and an astounding average speed of 152 km/hr the TVS Apache RR 310, proved its dominance on the racetrack, solidifying its position as a force to be reckoned with.
Fostering the company's 'Track to Road' philosophy, the TVS Apache series recently achieved a significant milestone of five million global sales, solidifying its reputation as the fastest-growing premium motorcycle and earning the trust and loyalty of customers worldwide.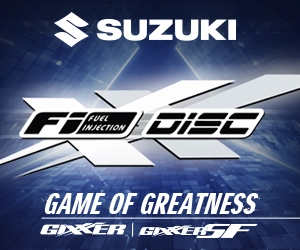 Commenting on this milestone, Mr. Vimal Sumbly, Head Business – Premium at TVS Motor Company, said, "Setting a new benchmark in speed and endurance, the TVS Apache RR 310 have defied all limits during the 24-hour speed endurance race that put the motorcycle through such a rigorous challenge. This remarkable achievement is a testament to our commitment to innovation and performance. The TVS Apache RR 310's exceptional performance on the track showcases its cutting-edge technology and unwavering reliability. We couldn't be prouder of the entire team and the motorcycle's capabilities, as it continues to push the boundaries of speed and endurance. This record-breaking accomplishment solidifies the TVS Apache's position as a true champion in the world of motorcycling."
Also Read: Top 5 200cc Naked Sports Bikes In Bangladesh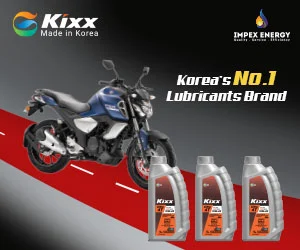 Key highlights from the 24 hours Speed Endurance Challenge –
The team consisted of 18 riders who relayed on 3 TVS Apache RR 310 motorcycles, shod with Apollo Alpha H1 tyres, starting off the 24-hours speed endurance challenge at 10:00 AM IST on July 2, 2023
As part of the challenge, the riders covered a total of 322 laps, at an average speed 152 km/hr
The top speed recorded during the challenge was 173 km/hr
The challenge has made its way into the India Book of Records for covering 3657.92 kms in 24-hours
The key factors contributing to TVS Apache RR 310's exceptional performance have been its advanced aerodynamic design, crafted in wind tunnel. This has yielded the best-in-class coefficient of drag, to achieve maximum downforce and minimum wind blast, and a higher top speed
The race derived power plant makes 34bhp, built to endure & perform at extreme conditions.
About TVS Motor Company:
TVS Motor Company is a reputed two and three-wheeler manufacturer globally, championing progress through Sustainable Mobility with four state-of-the-art manufacturing facilities in Hosur, Mysuru and Nalagarh in India and Karawang in Indonesia. Rooted in our 100-year legacy of Trust, Value, and Passion for Customers and Exactness, we take pride in making internationally aspirational products of the highest quality through innovative and sustainable processes. We are the only two-wheeler company to have received the prestigious Deming Prize.
Also Read: TVS Winter Offer 2019 - Up To 12,000 Taka Discount!
Our products lead in their respective categories in the J.D. Power IQS and APEAL surveys. We have been ranked No. 1 Company in the J.D. Power Customer Service Satisfaction Survey for consecutive four years. Our group company Norton Motorcycles, based in the United Kingdom, is one of the most emotive motorcycle brands in the world. Our subsidiaries in the personal e-mobility space, Swiss E-Mobility Group (SEMG) and EGO Movement have a leading position in the e-bike market in Switzerland. TVS Motor Company endeavours to deliver the most superior customer experience across 80 countries in which we operate.
Published by Arif Raihan Opu
You might also be interested in