Its Started: Booking For Yamaha Motorcycle In Bangladesh,Price Details
Published On 30-Aug-2016 06:50am , By Saleh
It's been a long wait and finally we can confirm that ACI Motors Ltd will start selling Yamaha motorcycle in Bangladesh in the middle of next month (September,2016). Today some senior executives from ACI Motors confirmed us details about their plan with Yamaha in Bangladesh. In this article we will share some of the key pointers of ACI Motors plan with Yamaha in Bangladesh and give you the Yamaha Motorcycle Price In Bangladesh By ACI Motors Ltd.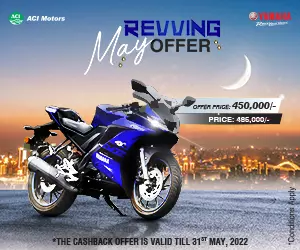 Currently the company is working on setting up Sales center or Dealers, ACI want to open 3S centers so that under one roof bikers will get to buy the bike & also get the support from the service team & spares. Sales of the bikes will start from mid September of this year.
Click Here For Yamaha Saluto 125 Video Review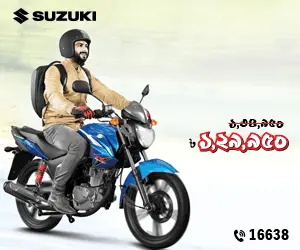 Price of Yamaha Motorcycle In Bangladesh
Yamaha R15 v2>> 5,00,000 BDT Yamaha R15s >> 4,90,000 BDT Yamaha Fazer fi>> 2,90,000 BDT Yamaha FZs fi>> 2,70,000 BDT Yamaha SZ-RR Version 2.0>> 2,02,000 BDT Yamaha Saluto (Drum Brake)>> 160,000 BDT Yamaha Saluto (Single Disk Brake) >> 1,70,000 BDT
Booking Procedure:
30,000 TK as advance (Any Model).
Two (2) copy passport size Picture.
NID photocopy.
Currently Booking open at ACI Motors head office>> ACI Motors Ltd. Address: 245 Tejgaon Industrial Area, Bir Uttam Mir Shawkat Sarak, Dhaka 1208, Bangladesh. Mobile: 01708139294 & 01708139299 Hotline: 16509
Discount offer:
10,000 TK discount for every bike if booking done before 08.09.2016Bike delivery will start from 17.09.2016 For Any Further information please contact with ACI Motors Hotline >> Mobile: 01708 139294 & 01708 139299 Hotline: 16509
If You want to Find Yamaha Bike showroom near you visit Our Website. Stay with us for more update motorcycle news.
You might also be interested in