Ninja Monsoon Mania - Kawasaki Cash Rebate!
Published On 16-Jun-2021 03:29pm , By Arif Raihan Opu
Asian Motorbikes Limited is the official distributor of Kawasaki motorcycles in Bangladesh. Kawasaki is giving up to 20,000/- BDT cash rebate in Kawasaki Ninja 125 in the offer Ninja Monsoon Mania.
Ninja Monsoon Mania - Kawasaki Cash Rebate!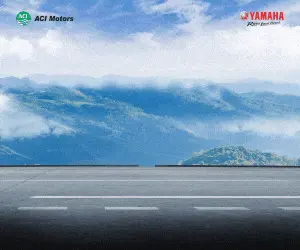 Kawasaki is one of the popular Japanese motorcycle brands all over the world. Kawasaki is especially known for its higher CC sports bikes. The Ninja is a sports series and it's popular all over the world.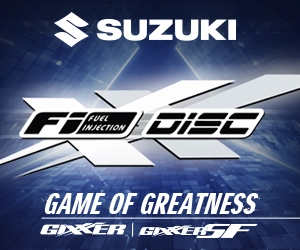 Ninja H2R is a popular sports bike and one of the fastest bike in the world. In Bangladesh, we have a CC limitation for this reason Bangladesh bikers are not able to ride higher cc bikes. For that reason, Kawasaki came up with lower cc and designed bikes for Bangladeshi bikers.
Click To See Kawasaki Ninja 125 First Impression Review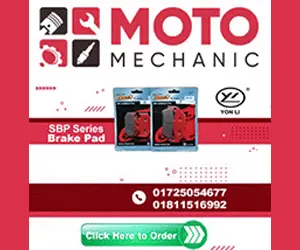 Last year Kawasaki launched Ninja 125 2020 version in Bangladesh. Before launching and after launching this bike gets much attraction to the bikers. The design and looks of this baby ninja are so much aggressive in terms of looks. The bike will have a 125 cc single-cylinder liquid cooling engine. The engine produces 15 HP & 11.7 NM of Torque matted with a 6-speed gearbox.
The bike will weigh around 148 kg and will be able to carry 11 liters fuel in its tank. Now, Kawasaki is giving Ninja Monsoon Mania Offer on Kawasaki Ninja 125.
In this offer, they are giving 20,000/- BDT cash rebate which Kawasaki is giving 20,000/- BDT discount on this bike. This will continue until the stock off but stock is limited. So hurry to grab your Ninja 125 and feel the power of ninja.
Without Ninja Kawasaki has Z125 at the same segment. Z125 is a naked sports bike from Kawasaki. This bike shares the same engine and power as Ninja 125. Kawasaki Z125 is the naked version of Kawasaki Ninja 125. So, hurry up in this monsoon to grab your first Kawasaki Ninja 125 and get 20,000/- cashback on this bike. If You want to Find Kawasaki Bike showroom near you visit Our Website. Thank you all.
Published by Arif Raihan Opu
Creating a value of life isn't easy. But creating life valuable is easy. So I tried to creating value and make an impact. I like to work in a team that is cooperative and helpful. I like to share my knowledge and skills for the betterment of the company. Always find out the opportunities and use in a proper way.
You might also be interested in