Bajaj Pulsar AS150 Ownership Review By Mahir Zaman
Published On 19-Oct-2016 06:29am , By Saleh
Hi everyone this is Mahir Zaman , I've Studied LLB and currently self Employed. Owning a Motorcycle has always been a dream of mine , which apparently came true quite a long time ago and i had the opportunity of owning a few bikes from different brands. So from there now I am with Bajaj Pulsar AS150 and here is my Bajaj Pulsar AS150 Ownership Review.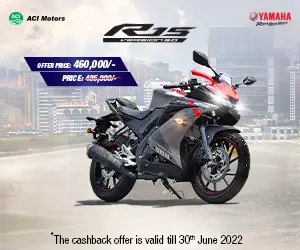 I feel that a motorcycle isn't just a vehicle to move you from place to place- its an experience every time you ride it. Whatsoever I had a Walton Prizm motorcycle ,two Hero Hunk (S/D And D/D) , Tvs Apache RTR and a Lifan KPR 150. Today i'm going to give a review about the motorcycle which i proudly own now i.e the Bajaj Pulsar As 150 a.k.a the Adventure Sports 150 i'm riding it since January 2016 and I was one of the first three persons to get the hands on the AS 150 for the first time when it launched in Bangladesh.
Since then the journey has been smooth and comforting. And now I am also Co Founder of the group named Adventure Sports Club dedicated to the Bajaj Pulsar AS150 users. Now i'm going to discuss about some in depth details about this motorcycle.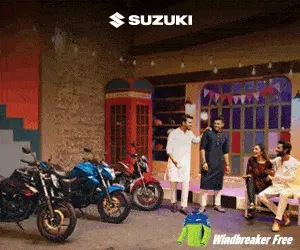 Bajaj Pulsar AS150 Design
Bajaj has done a very big upgrade in their R&D sector as The Adventure Sports is a big example of it. The motorcycle borrows a few details from its sibling the ''NS'' but looks a totally fresh and new design and the company has named it 'Alpha-Male Styling'.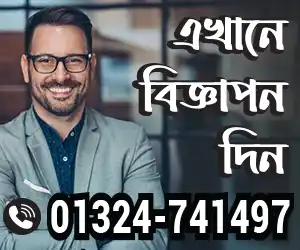 The AS 150 is also the first motorcycle introduced in our country which has a underbelly Exhaust and as far as i know that it helps reduce a great amount of emission, plus you don't have to worry about a burnt leg or damaging the exhaust pipe.
Bajaj Pulsar AS150 Engine/Performance
The motorcycle is powered by a 149.5 CC Air-cooled, 4 stroke engine which pumps out a power of 17ps (HIGHEST IN IT'S CLASS) @9500 rpm and a max torque of 13nm @ 7500 rpm respectively. I'm getting a milleage of approx 40kmpl. The AS 150 weighs at 143kg making it a kilo lighter than the previous generation bike.
The engine is surprisingly smooth with a better responsive gear box and has absolute no power loss no matter how many hours I ride continuously. I've managed to get a top speed of 130km/h at Jamuna Bridge. The acceleration is very impressive and it starts gaining immersive power at the mid range. I also had a few drag races with its main rival ''the GIXXER'' which apparently is no match with the AS in the Mid/top range.
Bajaj Pulsar AS150 Handling and Breaking
The AS 150 is the first bike in its class to feature a perimeter frame and projector headlamps. Thanks to the perimiter frame the handling and maneuvering is top class and i personally loved the cornering with my upgraded tyres, as the stock ones are totally not upto the mark hence i've replaced them with CEAT all weather 120/80/17 at the rear and Pirelli 100/80/17 front respectively.
The brakes are good enough but nothing special with stock tyres,now im getting better performance with upgraded tyres and I still feel that they should have given BYBRE or NISSIN Caliper for better performance.
Bajaj Pulsar AS150 Suspension and Seating
The suspension setup in the AS 150 is on the softer side and easily manages bumps and potholes. Taking the Pulsar AS 150 off road is also not a problem. The 170 mm ground clearance makes sure that it tackles almost any kind of flat surface. I must say that this is one hell of a touring machine!
Seating is very comfortable for the rider which is neither too sporty or too casual but is perfect specially for long tours and doesn't really hurt your back much.The pillion seat is partially comfortable.
Bajaj Pulsar AS150 Pros:
Good balance and handling.
Superb Engine power and no vibration or overheating issues.
Very powerful headlights 55w( best in its class).
Fastest motorcycle in terms of speed in its class.
Good fuel efficiency.
Very Good for long rides it doesn't cause any back pain or engine power loss (Self tested).
Breaking is impressive but not with stock tyres.
Bajaj Pulsar AS150 Cons:
Height of the motorcycle is high and this may cause problems to ppl of 5-5.7 feet.
Size and performance of stock tyre is not up to the mark.
Mud spit is on the higher side especially in rainy days as the stock mudguard doesn't do the job properly.
Engine requires 1200 ml oil which is a bit hassle for riders as there is no option of a 1200ml bottle.
Bajaj Pulsar AS150 - Verdict
Comparing to the current motorcycle market scenario in Bangladesh I would say that this is a bang for buck and you get what you pay for in terms of quality and performance. Although a few things could have been improved but hey this is a value for money performance motorcycle!
You can send us your motorcycle ownership review too. Share your experience and moments with your bike via our blog. You can write in Bengali or English or, both. Click here for a guideline on how you should write you ownership review and then send your ownership review to articles.bikebd@gmail.com
All Bajaj Motorcycle Price List
So readers, stay with us for new and updated news and don't forget to subscribe to our BikeBD Youtube channel, and also an eye on our BikeBD Facebook Fanpage. To see the details of Available Bike Prices in Bangladesh and the Motorcycle Showroom Addresses near you visit BikeBD.Com.
Related Article You May Like:
Useful Article You may Like:
Read By Category:
You might also be interested in