How To Choose A Motorcycle Mechanic Wisely
Published On 18-Feb-2023 01:30pm , By Saleh
A motorcycle is a lovely machine that obviously needs very careful take care. Therefore, some scheduled maintenance, an extensive range of maintenance, and repair work are obvious jobs to keep a motorcycle rolling smoothly for a long time. Perhaps we can do some of the jobs on our own but for some others, we need technical support from the authorized service centers or from expert motorcycle mechanics' hands. Therefore, here I am Saleh came with a few tips on how to choose a motorcycle mechanic wisely. Let's head in.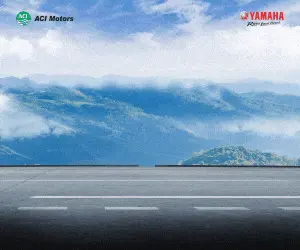 How to choose a motorcycle mechanic wisely
You know, like every motor vehicle motorcycle is a précised combination of multiple machines. Perhaps it's not so complex or not so easy to scrutinize the arisen issues on it in terms of maintenance or repair work, but it needs precision in care and maintenance. Further, modern and hi-tech motorcycles are these days literally complex combinations of some sophisticated machines that require well-trained and expert hand care.
Barely some of us know quite everything about motorcycle technologies and often do and love to do our own motorcycle work by our own. But one thing is very sure we need expert mechanic support for the complex problem-solving and maintenance work on our motorcycles perhaps it's due to lack of work experience, specialized tools, or for technical complexities. Thus we need to go to a good motorcycle mechanic or workshop.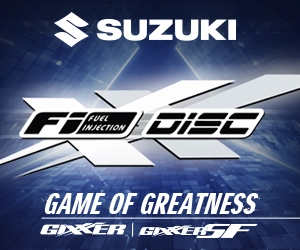 So how we can determine if a mechanic is good and he/she can do the job sophisticatedly? Isn't it risky to take an expensive and hi-tech motorcycle to an inexpert mechanic? So it's very important to get a good mechanic for the treatment of our motorcycles and it carries quite the same importance as choosing a good doctor for us. So here go our tips below on how to choose a motorcycle mechanic wisely.
Get a reputed workshop for your motorcycle work. It's the most effective way to find a good mechanic for your motorcycle. Very rarely a reputed motorcycle shop does wrong in motorcycle works and if they do then instantly compensate for the issues to carry on their reputation.
Go to a popular motor mechanic and find the solution for your motorcycle-related issues there. Surely popularity never comes in an easy way and one should have to earn through reliable and quality services. Thus most of the popular mechanics have proven to be reliable in his/her jobs.
Check for the availability of updated tools in your selected motor workshop. It literally proves the workability, professionalism, and service quality apart. Worn, decayed, and old-age tools show unprofessionalism, ignorance, and poor service quality of a workshop and the working person. Hence, consider it seriously.
Check for the availability of advanced diagnostic tools. It's very important as modern motorcycles are more complex machines that are full of complex electronics, lots of electronic devices, and sensors. Hence those motorcycles need special diagnosis devices and a capable motor workshop must have those tools.
It's true not every workshop does its job very carefully or loyally. Hence it's wise to observe how carefully they work, and how they care about their customer and their requirements. Thus the service pattern and customer treatment speak for their service quality.
Again you should seriously consider the behavior pattern of the mechanic whom you are choosing for your motorcycle works next or almost most of the time. Cause behavior pattern says quite about the person and his/her treatment on a machine and the service recipient.
Consider whether the mechanic or the workshop person hears your issues carefully and in detail or not. If they are not keen on knowing the issues can't be keen on finding and solving the problems. Hence from an unmindful person, you can't expect reliable and précised services.
Consider whether the mechanic is punctual or not. A punctual person knows his/her value of time and time is reputation and money to him. At the same time over time-conscious person also can't provide loyal service to a customer. Hence both types of people should be avoided.
It's very important to go to a specialized mechanic or specific expert hand for the specific types of jobs for motorcycles and try to avoid jack-of-all-trades type person for sophisticated types of motorcycle works. Specific expert hand literally provides good service for specific types of jobs. Thus it saves time, and money, and further omits the scope of hassles.
Lastly, one should always avoid cheap mechanic shops to avoid complexities. Getting in a cheaper workshop to a jack-of-all-trade mechanic literally intends to get into serious hassles. And then the story may end with a wrong diagnosis, poor service, or damage in several parts of the motorcycle.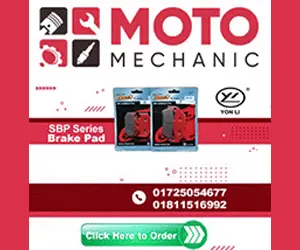 So riders, here are the most common and considered clues to find a good mechanic or motor workshop for your motorcycle works. Therefore, apply your instinct, perception, your experience and choose the right person or workshop for your motorcycle work. Perhaps it will cost you a bit more for the services but surely it will make you assured, and satisfied, and you will get the desired service as you're expecting, that's it.
You might also be interested in