After Budget Yamaha Motorcycle Price In BD 2015
Published On 01-Jan-1970 06:00am , By Shuvo
Since 2015-2016 financial budget has been announce the government has decided to increase the tax on motorcycles from 30% to 45%. To counter it out some companies has increases the price of their bikes while some didn't. Today we will update you the Yamaha Price In BD & HAOJUE price in Bangladesh which are distibuted by Karnaphuli Industries Limited.
After Budget Yamaha Motorcycle Price In BD 2015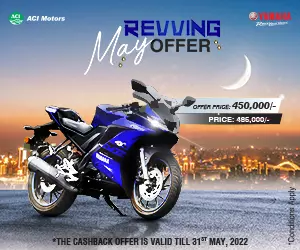 YAMAHA
For the best part of my life I will never understand why YAMAHA don't imports 100cc bikes, as more than 150cc, the 100cc category captures more than 60% of the market share. Neither have I had any idea why they are still not brining FZS FI V2.0. When asked about both the issue they never gave us any clear answers expect for the fact that FI V2.0 MIGHT come in November- December.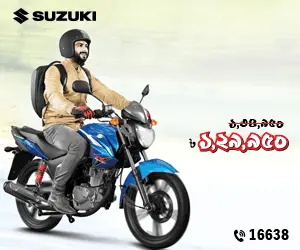 Below are the price lists of YAMAHA motorcycles valid from 5th June till further notice.
YAMAHA FZS : 2,50,000 BDT. (See the Current market price here)
YAMAHA FAZER: 2,65,000 BDT. (See the Current market price here)
YAMAHA R15 V2.0: 4,90,000 BDT. (See the Current market price here)
If you notice carefully then you will find that they have kept the price of all the models same but only increased the price of Fazer by 5000 BDT from the price that was before budget. Now that was a surprise as we had reports that some dealers in Dhaka had asked for price of 15-20 thousand more from the customers just after a week the budget was announced.
Karnaphuli Industries Limited officials have strictly asking the customers to keep the prices in mind and if any dealers ask for price higher than this then they are requested to complain to Karnaphuli Industries Limited head in Kackrail.
In the past we said and we still think that in terms of everything YAMAHA FZS is probably the best 150cc bike in Bangladesh but only if you bring the price factory it is a touch expensive then it's competition.
HAOJUE
Haojue Cool is the only solo model from the brand though more bikes are in the pipeline & are expected to be launched at the end of the year. It is one of the best 150cc Chinese bikes on the currently. They also kept the price of the bike unchanged.
HAOJUE COOL: 1,27,000 BDT. (See the Current market price here)
Read More>>Three of The Best 150cc Chinese Bikes In Bangladesh
We will request all the riders to keep the prices in mind while you are going to buy your favourite bike during this EID, try to make sure that you don't pay EXTRA or MORE money to the dealers as they might tell you that the company has increased the price due to budget but sadly they will LIE to you.
We will update the price of other bike companies soon in our BLOG.
You might also be interested in