Yamaha Winter Offer 2018 In Bangladesh
Published On 04-Nov-2018 04:00am , By Ashik Mahmud
Yamaha is one of the motorcycle company who are popular for their premium quality motorcycle. Yamaha always think about their quality and service (Source). Yamaha always think about their customer service. Yamaha giving "Yamaha Winter Offer 2018" for the month of November 2018.
In this offer With Every Yamaha SZ RR Version 2 & Yamaha Saluto 125cc, you will get registration fee 5,600 tk off. Offer valid upto 30th November 2018. ACI Motors not only giving discount on this two bikes they also give accessories with two bikes. With Saluto 125cc & SZ RR Version 2 they gave Chain brush & USB charger. Without this two model ACI Motors also gave accessories with FZS ( single disc), Fazer & R15 . With those model they gave gloves, chain brush & USB charger. This accessories offer will valid upto 30 November.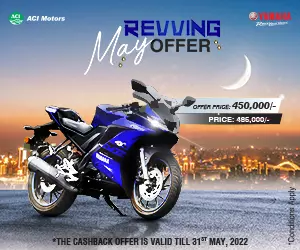 >>>>> Yamaha SZ RR Version 2.0 Test Ride Review <<<<<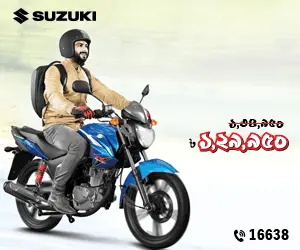 In commuter segment Yamaha have two stylish bike one is 150cc segment Yamaha SZ-RR V2 and other one 125cc Yamaha Saluto. We tested this two bike. You can read about this for more detail. Recently We published Yamaha SZ-RR V2 Test Ride Review.
Yamaha sale all the bikes in CBU condition. Customer have complain about the price. But ACI motors tries to give the best they have. For CBU condition price little bit high but they manage it with their service. They give customers best service. In 125cc segment Yamaha Saluto 125cc is the most economical bike. Its looking and design is also stylish. It has a powerful engine. But this bike known for its mileage. In this segment its gives the best mileage. To know more you can read our test ride review of Yamaha Saluto 125cc.
Yamaha always think about their customers. They always comes up with their offers and discount. Yamaha giving this offer for their customers before the winter season came. This Offer Will be available for the month of November 2018. For more update keep eye on our youtube channel and vist our website.
FAQ- Frequently Ask Question:
1. What is the smallest motorcycle from Yamaha?
Ans- The smallest motorcycle from the Yamaha is Yamaha SR400.
2. What is the meaning of Yamaha Logo?
Ans- The meaning of the Yamaha logo is the three tuning forks represent the link of the three business that is production, sales and technology.
3. Who is the CEO of Yamaha?
Ans- The CEO of Yamaha at now is Yoshihiro Hidaka.
Related Article You May Like:
Read By Category:
Published by Ashik Mahmud
You might also be interested in