ACI Motors LTD Announced Yamaha Joyful July Offer
Last updated on 16-Jun-2022 , By Arif Raihan Opu
Yamaha Motorcycle Bangladesh announced an offer on their motorcycles. This offer is Joyful July Offer 2021. In this offer, there are discounts, cashback, and many gifts on the purchase of Yamaha motorcycles.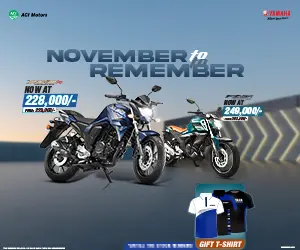 ACI Motors Ltd who is the official distributor of Yamaha Bikes in Bangladesh, they are always giving offers for bikers. This offer will help the bikers to find their favorite Yamaha motorcycle this season.
In this Joyful July offer, Yamaha is giving up to 15,000 BDT discount on their most popular motorcycle Yamaha R15 V3 and master of torque Yamaha MT15. Without these bikes, Yamaha also giving cashback on other models.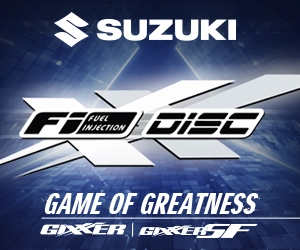 Joyful July Offer 2021
In this offer, Yamaha is also giving cashback on their retro design and stylish cafe race Yamaha XSR 155. Yamaha is giving 10,000 BDT Cashback and also customers will get a stylish Yamaha XSR branded jacket.
Yamaha XSR 155 First Impression Review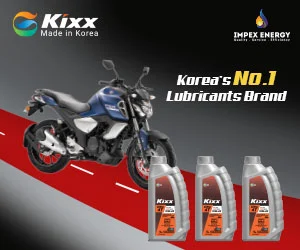 Yamaha is also giving offers on their other motorcycles model. One of their popular models is Yamaha FZ-S V2 DD, this bike is popular in its segment. Yamaha is giving 6,000 BDT cashback on this bike.
But surprising thing is that Yamaha is not giving any discount or cashback on Yamaha FZS V3. They just reduced the price on FZS FI V3. Now customers can buy this bike at a price of 2,40,500 BDT.
Yamaha is also giving offers on Yamaha Fazer V2 and Yamaha Saluto 125cc. Both these models get cashback, In Fazer Fi V2 customers will get 6,000 BDT and Saluto 125cc customers will get 5,000 BDT cashback.
This Yamaha Joyful July Offer 2021 is valid through the entire month of July. It means that from 1sth July to 31st July 2021 this offer is valid. So grab your favorite Yamaha bike this season. COVID-19 situation is on high. So if there is no need to go outside then stay home for your own safety. If there is any emergency then take safety precautions, hand sanitizer, and wear a mask. Stay Home, Stay Safe. Thank You.
Published by Arif Raihan Opu
You might also be interested in