Yamaha YZF R15 Version 2.0 VS Version 3.0 Comparison Review
Published On 01-Aug-2017 11:17am , By Saleh
The most dramatic event of 2017 we expecting in motorcycle market of Bangladesh is Yamaha motorcycle near to ignite an in-house battle within same series of their motorcycle. The happy news is Yamaha YZF R15 V3 near to roll on our road where Version 2.0 already been fighting hard with excellence. Hence another die-hard battle is near to begin within the siblings and lot of questions going to take place. Therefore here is our Yamaha YZF R15 Version 2.0 VS Version 3.0 Comparison Review. Let's put some high octane fuel on that fire.
Yamaha YZF R15 Version 2.0 VS Version 3.0 Comparison Review
Before we start the main topic if you want to know the R15 V3 price in bangladesh and all discount offers , news, review follow our FB groups & YouTube channel and website. I think you won't be disappoint after reading this bike review.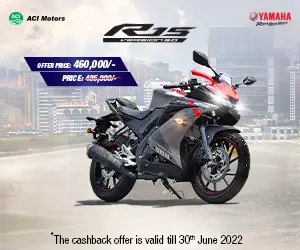 Click Here For Yamaha R15 V3 Video Review
Click Here For Yamaha R15 V3 First Impression Video
Yamaha YZF R15 Version 2.0 – Overview
The series Yamaha YZF R15 has started its journey from 2008. Yamaha Motor Company developed this lowest capacity of racing bike under the shadow of legendary model Yamaha YZF R1. From the beginning, the Yamaha R15 carried the racing DNA of Yamaha that is YZF.
This lowest capacity of racing model has developed especially targeting the South Asian market. Therefore the Yamaha YZF R15 first time got available in Indonesia, Malaysia and then India. Sequentially it came in Bangladesh on the year 2010.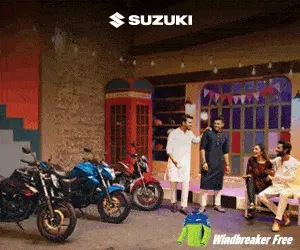 The second version of R15 therefore Yamaha R15 V2 took it place on September of 2011. The new R15 V2 launched with a new look, design and features which are more aggressive than the previous version. In true sense this model just has blown out all the competitors from the tarmac. It just ruled the road alone for many years and still fighting so gorgeous.
Yamaha YZF R15 Version 3.0 – Overview
At this glorious period of Yamaha R15 V2, the new R15 Version 3.0 launched first in Indonesia this January 2017. As you know from last year many individual motorcycle importers started importing motorcycle in Bangladesh just after releasing in the international market. Hence the new Yamaha R15 V3 also coming in our country by the hand of those individual importers.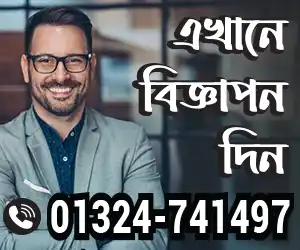 This new R15 V3.0 also coming with the wide range of exterior change. This brand new version also paired with many upgrades in terms of technology and performance. The new look and design of R15 V3 just followed the styling from the newly launched Yamaha YZF-R6.
This muscled new R15 got the all LED headlamps, tail lamp, split seat, new sculpted fuel tank. Moreover, it got new USD fork with redesigned aluminum swing arm and all new full digital ODO console. So you can see the new machine is full featured and prepared for its battle.
Yamaha YZF R15 Version 2.0 VS Version 3.0 – Costume & Design
You know these days a motorcycle is like a companion or like a costume of a rider. Though it's a two wheeled carriage it reflexes the taste and personality of a rider. So the costume-design of a motorcycle, therefore, the exterior carries a significant importance in the crowd.
In terms of exterior design, Yamaha R15 Version 2.0 is already dressed gorgeously. It just has been ruling the road with excellence from many years. Its razor sharp killer design with some extreme curves made it most gorgeous looking bike on the road. It still is so dazzling even against the newly imported machines from the international market. So its just wastage of effort writing on the exteriors of Yamaha R15 V2.
On counter new Yamaha R15 Version 3.0 is all new machine with entirely new costume and design. Its looks and appearance is completely different from the older Version 2.0. The basic layout of Yamaha R-Series followed here in Version 3.0. But this new design came quite following the newly released Yamaha R6 rather than the Yamaha R1. Hence it's unique and different as what it looks.
New Additions in Yamaha YZF-R15 Version 3.0 Design
The Yamaha R15 Version 3.0 got all new features on its exterior. From the headlamp to tail lamp, side panel, fuel tank, seating, exhaust every part of the bike has changed in design. You will not find any similarities here with the previous version.
The new headlamp assembly of Version 3.0 is a four-pit dual headlamp assembly. All the lights are LED. The air-tunnel in between the headlamps along with rounded wider windscreen gave it completely a new look from the front.
The fuel tank of R15 V3 is now muscled and covered with scalped plastic panel. The tank shape also has changed a quite. Now it more flattens from both sides to support the rider better riding in racing mode. In addition here the instrument panel is also a brand new gadget. Now it is fully digital, where the Version 2.0 gadget was semi-digital along with analog rev-counter.
The side panel panels of R15 V3 also got a new cut & design whereas it boasted the figure of the bike. The exhaust pipe also bloated here with new design and somewhat it lost its sharpness. But again the rear part managed its aggressiveness. The seating is still segmented and raised here, but pillion seat seems more comfortable than the previous version.
The rear panel of R15 V3 comes along with the unique design of two air-vents. In addition LED fitted new shape of tail-lamp with that rear panel just increased its aggressiveness in extended dimension. And again, there is no mudguard on its rear wheel which made it real racing machine in design.
Hence considering all design the Yamaha R15 V2 is still razor like sharp. But on the counter, the new R15 V3 comes with more muscles. Therefore both of them have a different angle of appeal.
Yamaha YZF R15 Version 2.0 VS Version 3.0 – Wheel, Brake & Suspension
Coming to the wheel, brake & suspension Yamaha YZF R15 Version 2.0 VS Version 3.0 their lot of changes came in Version 3.0. Here both the bike comes with all alloy 17" rims with tubeless tires. But here both bike rims are different in design and dimensions.
The rear tire of the new version is fatter in dimension. The new R15 V3 got 140mm wider rear tire where the R15 V2 comes with 130mm tire. Here both versions front tire found same in dimension.
>> Click To The Comparison Between New Yamaha R15 v3 vs Suzuki GSX150r vs Honda CBR150r <<
In terms of braking system Yamaha YZF R15 Version 2.0 VS Version 3.0 there few changes came. Here both the bike designed with hydraulic disk brake in both front & rear wheel. But new R15 V3 front disk diameter is bigger than the R15 V2 267mm front disk and that is now 282mm.
Considering suspension system here another significant change came in Yamaha R15 Version 3.0. The new R15 V3 got inverted (USD) telescopic fork suspension in front where the Version 2.0 comes with regular telescopic suspension. But at the rear both bike using the same type of suspension that is link type mono shock absorber.
So you can see both the Yamaha YZF R15 Version 2.0 VS Version 3.0 bike have many differences in terms of their wheel, brake, and suspension system. Therefore many changes and upgrades came in Version 3.0.
Yamaha YZF R15 Version 2.0 VS Version 3.0 – Posture & Riding Characteristics
Yamaha YZF-R15 is top to bottom a street racing bike. Though it's a small displacement bike but it carries the racing DNA from Yamaha R-Series. Therefore in looks, design and riding characteristics both the version come with racing posture.
The old Yamaha R15 V2 comes with the very aggressive mode of riding which completely matched with track racing posture. Here pillion seat is raised to an upper position which is actually designed for supporting riders racing posture. Hence in the real sense, that pillion seat has very few utility for carrying a pillion.
Whatsoever, the new Yamaha YZF-R15 Version 3.0 is not out of that basic racing layout. But it's pillion seat position quite rearranged. It now designed to better support the racing riding posture but it now capable more to carry a pillion. Here the pillion seat distance from rider seat is quite closer than the Version 2.0. Hence it also allows better controllability in riding with pillion where the rider rides in racing posture.
Other than seating arrangement the riding posture quite a bit changed in Version 3.0. It's still aggressive but seems not so much as Version 2.0. In addition, the newly plastic muffler covered bloated fuel tank allows the rider to get more grip with fastening the fuel tank from both sides with the knees.
On counter here the saddle height increased and ground clearance decreased a little in Version 3.0. These changes put the Version 2.0 quite in advance position which especially for the lower height riders.
Lastly here considering overall feature it seems the new Version 3.0 will allow more comfortable riding both on the open road and even in city crowd. And the most significant improvement in Version 3.0 is riding with pillion experience will be far better than the Yamaha Version 2.0.
Yamaha YZF R15 Version 2.0 VS Version 3.0 – Specification Comparison
According to official specification of both version of Yamaha R15 they have many corners of similarity and some significant dissimilarity. From here anyone can get a clearer picture of the strength and weakness of both bikes. Therefore here we have arranged the specification table of Yamaha YZF R15 Version 2.0 VS Version 3.0. Please get a look.
Specification
Yamaha YZF R15 V2.0
Yamaha YZF R15 V3.0
Engine
Single Cylinder, Four Stroke, Liquid Cooled Engine
Single Cylinder, Four Stroke, Liquid Cooled VVA Engine
Displacement
149cc
155.1cc
Bore x Stroke
57mm x 58.7mm
58.0mm x 58.7mm
Compression Ratio
10.4:1
11.6 ± 0.4 : 1
Valve System
Four valve with single overhead camshaft (SOHC)
Four valve with single overhead VVA camshaft (SOHC)
Maximum Power
17PS (12.7KW) @ 8,500RPM
19.04BHP (14.4KW) @ 10,000RPM
Maximum Torque
15 NM @ 7,500RPM
14.7NM @ 8,500RPM
Fuel Supply
Fuel Injection
Fuel Injection
Ignition
T.C.I
T.C.I
Clutch Type
Wet Multiple-disc
Wet Type Multi-Plate Clutch; Assist & Slipper Clutch
Starting Method
Electric Start
Air Filter Type
Paper Air Filter
Transmission
6 Speed, Pattern 1-N-2-3-4-5-6


Frame Type
Delta Box
Dimension (LxWxH)
1,970mm x 670mm x 1,070mm
1,990mm x 725mm x 1,135mm
Wheel Base
1,345mm
1,325mm
Ground Clearance
160mm
155mm
Saddle Height
800mm
815mm
Kerb Weight
136 Kg
137Kg
Fuel Capacity:
12 Liters
11 Liters


Suspension (Front/Rear)
Telescopic / Linked type Monocross
Telescopic Fork (Inverted) / Link Monoshock
Brake system (Front/Rear)
Both Hydraulic Disk Brake
Tire size (Front / Rear)
100/80-17; 130/70-17; Both Tubeless
100/80-17M/C 52P; 140/70-17M/C 66S; Both Tubeless


Battery
12V, 3.5Ah (10H)
GTZ4V/YTZ4V
Head lamp
12V, 35.0W / 35.0 W (Double Unit)
LED Headlamp (Four Pit, Double Unit)
Speedometer
Full Digital with Analog Rev Counter
Full Digital with Digital Rev Counter






*All the specifications are subject to change upon company rules, policy, offer & promotion. BikeBD is not liable for the changes.
Yamaha YZF R15 Version 2.0 VS Version 3.0 – Engine, Performance & Technology
Yamaha R15 has been rolling on its brilliant track history from the year 2008. It developed by its design, capability, and performance matching with the time. But the previous versions are still adequate & endearing enough even against its own updated versions. Therefore R15 fights even in-house within their versions. Hence we think it will be an awesome experience watching the fight of Yamaha YZF R15 Version 2.0 VS Version 3.0.
You know, both the Yamaha R15 V2 & V3 comes with a single cylinder, four strokes, liquid cooled, SOHC engine. But here the new R15 V3 cylinder bore increased by 1mm and now its displacement is 155.1cc where the V2 displacement is 149cc. Moreover, the compression ratio also increased in a new version.
So you can see Yamaha R15 V3 engine tweaked for more power and better performance. Hence the new engine delivers the power of 19.04BHP (19.03PS) against the 17PS power of R15 V2. On counter, the new R15 engine delivers 14.7NM torque against the 15NM torque of the older version which is little low.
Here another significant tweaking came as the rev limit expands in a new machine. So here the maximum power and torque squeezed on later RPM band.
Hence considering these issues the old R15 V2 is quite tightly packed performance machine. On the counter, the new R15 will allow more spaces to play in different dimensions on the road. Here you can avail instant power play character or can enjoy smooth and pleasant riding with ensuring notable fuel efficiency.
Yamaha YZF R15 Version 2.0 VS Version 3.0 – Valve System, Intake & Clutch
Being a brand new version the new R15 V3 comes with some technical enhancements. It's SOHC engine comes with VVA therefore ,Variable Valves Actuation system. This feature allows different timing of valve control which manages the valve operation timing according to throttle and engine RPM.
This VVA feature also allows optimum efficiency in combustion by controlling intake and exhaust valve timing differently in different RPM situation. Therefore intake, power stroke, and exhaust are more précised according to throttle in new R15 V3 which is absent in R15 V2.
The new Yamaha YZF-R15 V3 also enhanced with a large capacity of the air box. This increased capacity of air box allows the Version 3.0 engine easier and faster air intake. You know it gives huge support for quick throttling.
Again in the R15 V3 engine the clutch assembly also tweaked. The 6-speed gear box of R15 V3 is paired with Assist & Slipper (AS) clutch assembly. Here "Assist" feature that makes the clutch operation lighter and Slipper Clutch feature makes gearshift smoother and allow faster acceleration. It also reduces the back torque inside the clutch and allows lighter clutch lever pull while shifting the gears.
Hence all of those enhancements made the new R15 capable of showing more power play attitude in any RPM. Moreover, its more precise combustion increases its fuel economy or the efficiency to a higher figure.
Yamaha YZF R15 Version 2.0 VS Version 3.0 – Fuel On The Fire
So, readers, you can see here we already put enough fuel on the fire of Yamaha YZF R15 Version 2.0 VS Version 3.0. Hope we could discuss enough so that you can get a better picture of the both bike capability against one another.
But lastly as much we can predict Yamaha R15 Version 2.0 will not wipe off from the market. We think as still, it has the qualities to fight against any of the warriors currently available in our market. But that is for sure the new Yamaha R15 Version 3.0 will fight hard against all the rivals currently present on our ground.
Therefore hope you have enjoyed our Yamaha YZF R15 Version 2.0 VS Version 3.0 Comparison Review. Please feel free to put your research in comments to enhance our discussion. Therefore stay connected with us for more reviews and don't forget to subscribe to our BikeBD Youtube channel, and also an eye on our BikeBD Facebook Fanpage. To see the details of Yamaha Bike prices in Bangladesh and the Yamaha showroom addresses near you visit BikeBD.Com.
To see the details of Bike prices in Bangladesh and Bike showroom addresses near to you visit BikeBD.Com. Stay with us for more updated motorcycle news keep visiting our website and subscribe to our BikeBD Youtube channel, also stay connected to our BikeBD Facebook Fanpage.
You might also be interested in