Yamaha Spring Fest For The Month of March, 2019
Published On 28-Feb-2019 04:33pm , By Ashik Mahmud
Yamaha Motorcycles Bangladesh - ACI Motors Ltd. has announced a really interesting offer throughout the entire month of March (Source). Yamaha Spring Fest will include a lot of interesting offers and discounts on various models of Yamaha Motorcycles.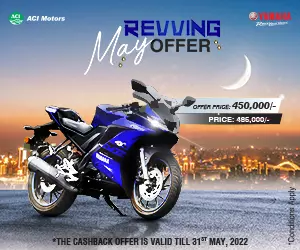 Yamaha Spring Fest 2019
Yamaha Spring Fest has a wide range of offers altogether in one fest. With every purchase of Yamaha FZS FI V2 Single Disc, the customer will get a cashback of BDT 10,000. Also, there are a cashback offer of 6,000 BDT with the purchase of Yamaha FZS Fi V2 Dual Disc Edition, Yamaha Saluto & Yamaha SZ-RR V2.0 Special Edition. With The purchase of Yamaha R15 V3, the biker will get Yamaha Racing Suit as a gift. Also, With every Yamaha Fazer FI V2 and Yamaha Ray ZR Street Rally, there will be Gloves and Chain Brusher as gift. Yamaha Spring Fest will go on till 31st of March, 2019. This offer is valid throughout all Yamaha Motorcycle Showrooms in Bangladesh.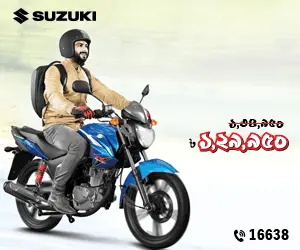 Yamaha Motorcycle Bangladesh - ACI Motors Ltd. has really been upgrading their game with regular offers and very recently, they have collaborated with Brac Bank so that Bikers who want to purchase Yamaha Motorcycles can get a bank loan to fulfill their dreams.
The Bank loan for Yamaha Motorcycles is really easy and relatively hassle free. The interest rate is really competitive and this is really something great for bikers who are short on money. These bank loan facilities along with all the offers from Yamaha, like this ongoing Yamaha Spring Fest 2019 will definitely encourage the Yamaha lovers to purchase their new bike.
Many people will be curious about the new Yamaha FZS Version 3 which was recently launched in India. Till now there are still no official statement from Yamaha Bangladesh about when they are going to bring that bike over here, but hopefully the wait will not be long.
FAQ- Frequently Ask Question:
1. What is the smallest motorcycle from Yamaha?
Ans- The smallest motorcycle from the Yamaha is Yamaha SR400.
2. What is the meaning of Yamaha Logo?
Ans- The meaning of the Yamaha logo is the three tuning forks represent the link of the three business that is production, sales and technology.
3. Who is the CEO of Yamaha?
Ans- The CEO of Yamaha at now is Yoshihiro Hidaka.
Related Article You May Like:
Read By Category:
Published by Ashik Mahmud
You might also be interested in