How To Make Your Own Group Jersey?
Published On 30-May-2022 12:21pm , By Arif Raihan Opu
Right now in Bangladesh, there are many biking groups. But we can't say the actual number of groups. Because right now, the biking community is expanding day by day. For this reason, all groups try to make their own jerseys. It's one kind of symbol for the group.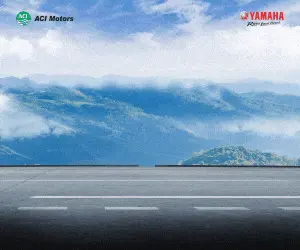 But the question is how to make your own group jersey. Where can it be made? How much will it cost? Etc. Some are confused about this. So we've come up with a solution for you to make your group jersey.
There are many companies that are making jerseys or t-shirts for bike groups. But there is a difference in quality. Not every company ensures the quality of the jersey or t-shirt. One of the clothing brands is CODS. They are making jerseys, t-shirts, and accessories for bikers.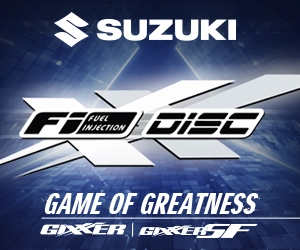 CODS is a clothing brand for bikers that provides premium clothing for bikers. CODS means the "creation of your desired style". Here a team of textile engineers added values to "cloth" by blending two different modes of business like "RMG and TAILORING".
For the last five years, CODS has been making products for biking groups and automobile companies. Not only do they make jerseys or t-shirts for groups, They also make customized jerseys or t-shirts for individuals. Right now, CODS is making jerseys and t-shirts for more than 500 cycles, bike groups, and 100 automobile companies.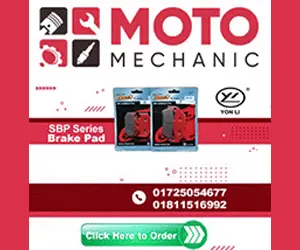 Now the question is how you can make a jersey from CODS. Because the cost of jerseys and t-shirts will vary widely. So you have to decide how you will make the jersey within your budget.
In the making of the jersey, you can make your own design, style, look, color, or you can choose a CODS design. You can also customize the design from CODS to what you want. If CODS designed your jersey you can't use it for free, only CODS has the right to use the design. But they will not change for it, they will provide this design for free.
Also Read : Necessary Gears & Accessories After Buying A Bike
Now comes to the quality and quantity. Here you have to choose the best. Material, fabric, and other expenses are all included in the cost of making the jersey. If you choose a good material, the cost will be high.
So these things will have to be discussed with CODS on what kind of budget you have and what kind of jersey you will make. However, this cost will be determined by you because higher quality will incur higher costs.
If you want to make a jersey for your group, company, or individual, CODS is a trusted company. You can design your own or choose from CODS, but they will give you the best quality product for your budget. Thank you.
CODS Clothing Co. contact and Address
Level - A&B5, House#16, Road#11,
Sector# 10, Uttara 1230
Dhaka, Bangladesh
Phone: 01755-698779
Published by Arif Raihan Opu
Creating a value of life isn't easy. But creating life valuable is easy. So I tried to creating value and make an impact. I like to work in a team that is cooperative and helpful. I like to share my knowledge and skills for the betterment of the company. Always find out the opportunities and use in a proper way.
You might also be interested in