Yamaha Presents Yamaha Exchange Festival - Season 3
Last updated on 01-Jun-2022 , By Arif Raihan Opu
Yamaha is back with another offer for bikers which is "Yamaha Exchange Festival - Season 3". In this exchange offer, bikers can get a new bike in exchange for an old bike.
This exchange festival is arranged by Yamaha Motors Bangladesh. For the 3rd time, they are arranging this festival. At this festival, bikers can get a chance to exchange their old bike with the new Yamaha bike.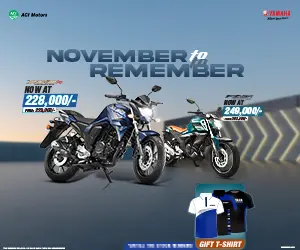 Yamaha Presents Yamaha Exchange Festival
To join this Exchange Festival - Season 3 first of all bikers have to register themselves. It means that they have to fill up a form where the biker gives the information but him and his bikes.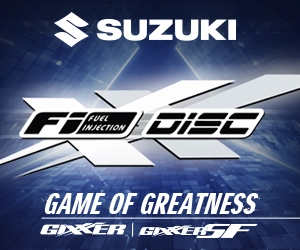 Not only this bikers will also get a special discount on their desired exchanged motorcycles. For Yamaha R15 V3 and Yamaha MT15 bikers will get a 5,000 BDT discount on their exchange. Bikers will also get 3,000 BDT on Yamaha FZS V3 and Yamaha Fazer V2 discount on exchange. 2,000 BDT discount on Yamaha Saluto & Yamaha Ray ZR.
In this offer bikers and customers will also get the running monthly offer with this exchange offer. Yamaha Exchange Festival - Season 3 offer will start in Dhaka on 17 September 2021 and end on 19 September 2021. Outside of Dhaka, this Offer will start on 18 September 2021 and end on 19 September 2021. To know your nearest exchange point click the link below -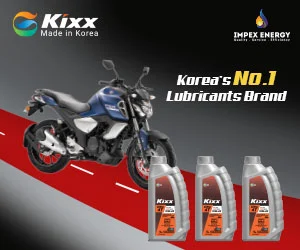 In this September 2021, Yamaha is already given an offer which is a cashback offer for the bikers. Now this exchange offer will give them much more confidence to buy a new Yamaha motorcycle. So hurry up Yamaha lovers! Time is running out. Quickly registered for this exchange offer and get your desired Yamaha motorcycle in this season. If You want to Find Yamaha Bike showroom near you visit Our Website. Thank You All
Published by Arif Raihan Opu
You might also be interested in