Yamaha Motorcycle Offer June 2020: Price Discount On FZS Series
Published On 01-Jun-2020 10:52am , By Raihan Opu
Due to the current pandemic riding on a public transport has become am issue. Adding to that danger there is also the fact of increase bus fare by 60% in Bangladesh which will add more hassle for me & then there won't be enough buses on the road due to restriction on seating capacity in a bus . Now is probably one of the best times to buy a motorcycle if you were planning for quiet sometime and Yamaha Bike has given an offer for June 2020 for the bikers.
Yamaha Motorcycle Offer June 2020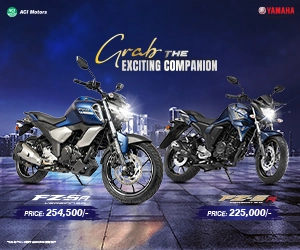 Just like last month, Yamaha has kept the price of Yamaha FZS Fi V2 to 2,00,000 BDT. FZS series is Yamaha's top-selling premium motorcycle in Bangladesh. Yamaha FZS V2 has limited stock so whoever wants to buy the bike may have to give 50,000 BDT booking money between June 2nd till 7th June and the bikes will be delivered from 15th July. This offer will be valid till the stock is available.
Click To See Yamaha FZS FI V3 Review
Yamaha last year introduced Yamaha FZS V3. Currently, the bike has a price tag of 2,35,000 BDT while Yamaha Fazer will have a price tag of 2,61,000 BDT which is a discount of 10,000 BDT from the original price. Yamaha's commuting motorcycle segment is Yamaha Saluto, during the full month of June 2020 they are offering an 8,000 BDT cashback offer with Yamaha Saluto. Now the current price of Yamaha Saluto will be 1,21,000 BDT with a single disc at the front as standard. Lets See FZS V2 Price In BD here.
Other then the above offers with the purchase of every Yamaha motorcycles any biker will get a Rain Coat as FREE from. Many bikers will go on to buy their new motorcycles from the showroom we from BikeBD would request you all to do it by maintaining safety standards.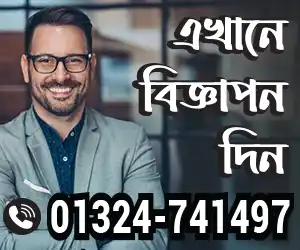 Always wear masks, use hand gloves, if you are not comfortable with hand gloves then always wash your hand with soap or hand sanitizer while you enter a motorcycle showroom. After receiving your motorcycle from the showroom when you bring it home please do wash the bike properly or at least clean the handlebar, pillion grab rail, speedometer, seat & other parts of the bike which are mostly touched with hands with soap or Savlon.
Creating a value of life isn't easy. But creating life valuable is easy. So I tried to creating value and make an impact. I like to work in a team that is cooperative and helpful. I like to share my knowledge and skills for the betterment of the company. Always find out the opportunities and use in a proper way.
You might also be interested in