Yamaha Is Giving Eid Special Offer 2023
Published On 01-Apr-2023 10:42am , By Arif Raihan Opu
Yamaha Bangladesh, one of the leading motorcycle brands in the country, has announced an exciting Eid special cash back offer for its customers. Under this offer, customers can enjoy a cashback of up to 10,000 BDT on selected Yamaha motorcycle models.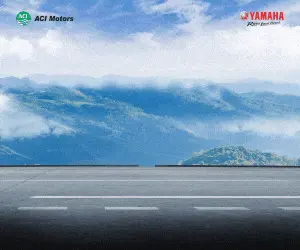 The Eid special cashback offer is valid till next announcement of offer. During this period, customers can purchase selected Yamaha motorcycles and enjoy the cashback offer. The eligible models for this offer include Yamaha FZS FI V3, Yamaha FZS V2, Yamaha R15 V3, Yamaha MT15, and Yamaha Fazer V2.
Customers can enjoy a cash back of 5,000 BDT on Yamaha Fazer V2, For the Yamaha FZS FI V3, and Yamaha FZS V2 customers will get 8,500 BDT cash back on these models. For Yamaha R15 V3, customers can avail of a cash back of 10,000 BDT.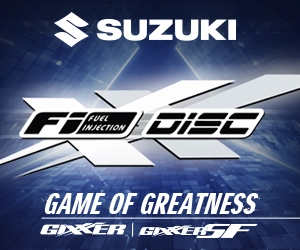 This cashback offer is a great opportunity for Yamaha motorcycle enthusiasts to purchase their favorite Yamaha models at an affordable price.
Yamaha Bangladesh has always been committed to providing quality motorcycles that cater to the needs and preferences of customers. With this cash back offer, the brand aims to make their motorcycles more accessible to customers during the festive season.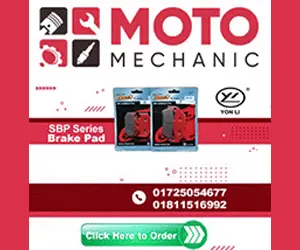 To avail of the cash back offer, customers need to purchase the eligible Yamaha models from authorized Yamaha dealerships. After the purchase, they need to register their motorcycles on the Yamaha website within seven days.
In addition to the cash back offer, Yamaha Bangladesh is also offering attractive financing options with a low-interest rate. Customers can enjoy easy and hassle-free financing options that make owning a Yamaha motorcycle more convenient.
Overall, the Yamaha Bangladesh Eid special cash back offer is a great opportunity for customers to purchase their favorite Yamaha motorcycles at an affordable price. With the quality, performance, and reliability of Yamaha motorcycles, customers can be assured of a great riding experience. So, visit your nearest authorized Yamaha Showroom or dealership and grab this exciting offer before it ends. Happy riding!
Published by Arif Raihan Opu
Creating a value of life isn't easy. But creating life valuable is easy. So I tried to creating value and make an impact. I like to work in a team that is cooperative and helpful. I like to share my knowledge and skills for the betterment of the company. Always find out the opportunities and use in a proper way.
You might also be interested in