Barisal Riding Fiesta 2021 - Event Details
Published On 14-Mar-2021 11:15pm , By Ashik Mahmud
YRC arranged Barisal Riding Fiesta 2021, after a long time this riding fiesta is back. For the Barisal bikers community, it was a great event. YRC-Yamaha Riders Club was the main host of the event with support from ACI Motors Ltd, Let's take a quick recap into everything that happened in Barisal Riding Fiesta 2021.
Barisal Riding Fiesta 2021 - Event Details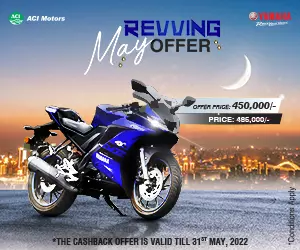 Barisal Riding Fiesta was held on Friday 12th March 2021 at Barisal Bell's park which is now known as Bangabandhu Udyan. Bikers from Barisal, Khulna, Gopalganj, and many other places attend this event. They Enjoyed it very much. The event started at 11 am in morning. Bikers are also coming to this event in the morning.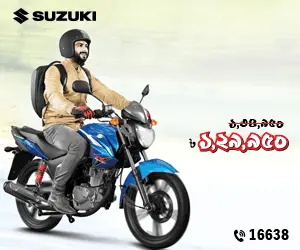 In this event, there was a test ride of Yamaha MT - the master of torque, Yamaha XSR 155 - the cafe racer for the bikers, but for the test ride, they have to get registered and have a valid driving license. There is a Gymkhana for the bikers after the test ride they can try the Gymkhana.
If anyone completes the Gymkhana in a short time they will get a gift from the Yamaha. Without this, there was Dj Show, a fireworks show, and a concert for bikers. The event was so much entertaining bikers and people of Barisal enjoying so much.
In the evening there is more surprise for the bikers. Yamaha Showcased The mighty and exclusive Yamaha YZF R1M the sports monster from Yamaha. Bikers taking photos with this bike. They really liked this bike so much and wish to ride it.
Barisal city mayor Serniabat Sadiq Abdullah also attended this event with his own biker to encourage bikers in the event. He also gave a speech to the bikers at the beginning of the evening program. Mr. Subrata Ranjan Das, Executive director, ACI Motors, staff from ACI motors, and Bikers of the YRC club attend this event.
We team BikeBD also attended this event and cover it online. Before this, we arranged a BikeBD quiz for bikers and gave them a t-shirt to the winners.
Yamaha arranging Riding Fiesta over the year. Dhaka, Khulna, Cox's Bazar, and now Barisal they cover with this event. We are thinking that maybe later on Yamaha will arrange this kind of event all over the country. Thank you all.
Published by Ashik Mahmud
You might also be interested in