Yamaha Exclusive Offer March 2020 - Cash Discount Offer!
Published On 01-Mar-2020 06:21am , By Raihan Opu
Yamaha is giving an exciting offer for the month of March 2020. This is a Yamaha Exclusive Offer for the month of March and it will continue till 31st March 2020.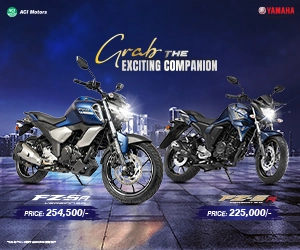 On this offer, Yamaha is giving a cash discount on its premium segment motorcycle and also gifts on selected motorcycle models.
Yamaha Exclusive Offer - March 2020
In this offer Yamaha giving the maximum 10,000/- cash discount on Yamaha R15 V3, Yamaha R15 V3 Monster Edition, Yamaha MT15, Yamaha N Max, Yamaha FZS V2, Yamaha Fazer V2, Yamaha FZ V3 and Yamaha FZS V3 these motorcycles.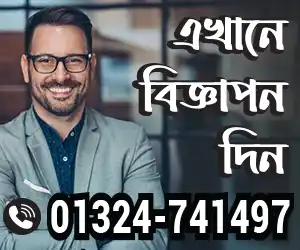 Without this Yamaha is giving a cash discount on their commuter motorcycle which is Yamaha Saluto. They are giving a 3,060/- cash discount on both off Saluto models. Yamaha is giving an exclusive t-shirt as a gift with FZS FI V3 and Saluto 125cc. Yamaha is also giving a cash discount on Yamaha N Max scooter. On this scooter, they are giving 10,000/- BDT discount. Lets See FZS V2 Price In BD here.
Yamaha FZS FI V3 Review
But Yamaha is not giving any kind cashback or discount on Ray ZR SR and Ray ZR SR UBS scooters. They are also not giving any kind of gits with these scooters. Yamaha has a wide range of product line up. Yamaha is known for its premium quality and exclusive motorcycle. ACI Motors is the official distributor of Yamaha motorcycle in Bangladesh.
6th Dhaka Bike Show knocking on the door. Last year Yamaha coming with new Yamaha MT15. We are not sure that Yamaha will participate or not this year. But if they participate they will come up with something big. We hope they will join the show. Yamaha is one of the brands in Bangladesh who are always coming up with offers, cashback, and discount for Bangladeshi bikers. This offer will help the bikers to get their desired Yamaha motorcycle.
Creating a value of life isn't easy. But creating life valuable is easy. So I tried to creating value and make an impact. I like to work in a team that is cooperative and helpful. I like to share my knowledge and skills for the betterment of the company. Always find out the opportunities and use in a proper way.
You might also be interested in