GearX Bangladesh Helmet Cleaning Campaign
Published On 28-Mar-2022 11:14am , By Arif Raihan Opu
GearX Bangladesh is one of the most popular and exclusive motorcycle accessories shops and brands in the country. GearX is the official distributor of Bilmola, KYT, ICON, ZEUS helmets, and BMC accessories. GearX is arranging a free helmet wash and BMC air filter cleaning.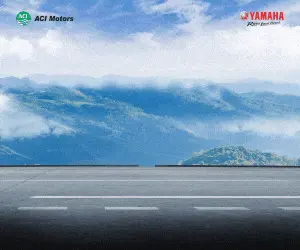 This free helmet wash and BMC air filter cleaning will take place from March 27th, 2022, to April 3rd, 2022. On April 1st, the Friday cleaning campaign will be off.
Also Read: All Bike Price In Bangladesh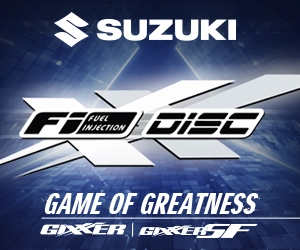 Campaign Details:
This campaign is only available to users of the KYT, Bilmola, Zeus, ICON, and Suomy Helmet.
BMC air filter cleaning and regeneration are free (for customers who purchased official products).
The campaign will take place from March 27th to April 3rd, 2022, from 12 p.m. to 6 p.m.
This offer is only valid at GearX Bangladesh's flagship store.
For BMC air filter cleaning, customers have to provide the filter. You can visit Moto Garage just beside their flagship outlet to disassemble the filter and assemble it again at a very cheap cost. GearX Bangladesh will clean and regenerate using a genuine BMC cleaning kit for free.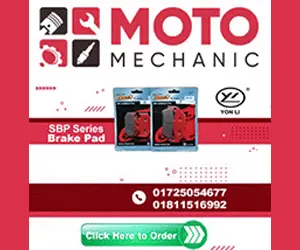 GearX Bangladesh Exclusive Bilmola DragonBallZ
Recently, we saw that GearX arranged a night ride for their helmet users. This was a great event for GearX and their customers. About 621 bikers attended the event, and about 480 motorcycles were present at this event.
Also Read: All Bike Showroom In Bangladesh

This campaign will help the user clean their helmet and BMC accessories. The campaign will run for a short time. So hurry up! Thank you.
Published by Arif Raihan Opu
Creating a value of life isn't easy. But creating life valuable is easy. So I tried to creating value and make an impact. I like to work in a team that is cooperative and helpful. I like to share my knowledge and skills for the betterment of the company. Always find out the opportunities and use in a proper way.
You might also be interested in