Yamaha Eid Special Cashback Offer 2021
Last updated on 06-Jun-2022 , By Arif Raihan Opu
Yamaha is giving an Eid Special Cashback Offer 2021 where they are giving cashback on their popular motorcycle models. Up to 16,000 BDT cashback on purchase of selected models.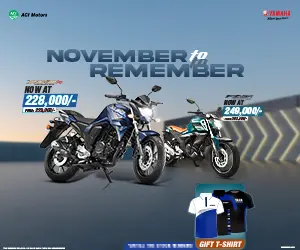 Eid Special Cashback Offer 2021
ACI Motors Ltd is the official distributor of Yamaha Bikes in Bangladesh. For this Eid season, Yamaha is giving an exciting cashback offer on their popular motorcycle models.
This offer will continue through the entire month of May, which means this offer will continue till 31st May. In this offer, Yamaha is giving up to 16000 BDT cashback on their selected motorcycle models. Yamaha this year launched one of their popular and most awaited motorcycle Yamaha XSR 155.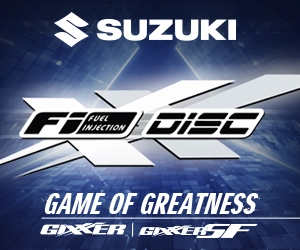 Yamaha XSR 155 First Impression Review
Yamaha XSR 155 is a retro design cafe racer with stylish modern looks. This bike has 155cc engine which can produce about maximum power 19.06 BHP @ 10,000 rpm and a maximum torque 14.7 Nm @ 8500 rpm.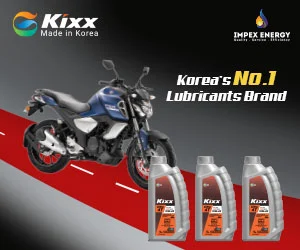 Yamaha is giving 10,000 BDT cashback and a free XSR jacket on this bike. Without this on one of the popular in sports segments Yamaha R15 V3, Yamaha is also giving 15,000 BDT cashback.
So far the Yamaha MT15 also gets 15,000 BDT cashback on every purchase. Yamaha is also giving offers on Fazer FI V2 and FZS FI V3 ABS.
If anyone bought these both bike customers will get 10,000 BDT on Fazer Fi V2 and for FZS Fi V3 ABS customers will get 16,000 BDT cashback. On the other hand, FZS Fi V2 Dual Disc which is popular in bikers, this bike also gets a cashback offer. This bike gets a 6,000 cashback on every purchase.
In the 125cc segment, Yamaha has only one model which is Yamaha Saluto 125. Customers will also get 5,000 BDT cashback on every purchase on Saluto.
We are in a situation where life is at the risk. COVID-19 situation is not in control but life moves on. So people have to go out for work with safety. But public transport is a risky business. Thats why the two-wheeler came as a life saver in this situation.
Yamaha is always giving offers to its customers. This Eid Special Cashback Offer 2021 will help the bikers to get their desired Yamaha bike this season. If You want to Find Yamaha motorcycle showroom near you visit Our Website. Stay with us for more update motorcycle news. Thank you all.
Published by Arif Raihan Opu
You might also be interested in