Which one is best Royal Enfield Himalayan or Yamaha R15 V3?
Published On 19-Jun-2022 12:57pm , By imran
The Royal Enfield Himalayan and the Yamaha R15 V3 are completely different types of bikes. Other than technical similarities, cosmetic and purpose of both these bikes are completely different. A general question is, "All bikes are the same, you twist the throttle and you go forward. Why can I not use the Royal Enfield Himalayan instead of the Yamaha R15 V3?". We answer this question using this article.
Which one is best Royal Enfield Himalayan or Yamaha R15 V3?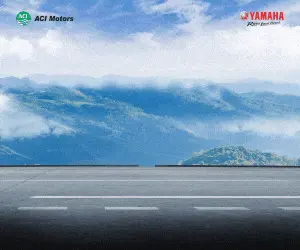 Yamaha is a Japanese motorcycle manufacturer. Yamaha is known as one of the Japanese Giants. Yamaha has garnered a popularity for themselves over the years for being reliable and for being built like a tank. You can see Latest Price of r15 v3 price in bd.
On the other hand, Royal Enfield is an Indian motorcycle manufacturer. The Royal Enfield Bullet is one of the longest running production bikes in the world. It is one of the largest motorcycle brands in the world.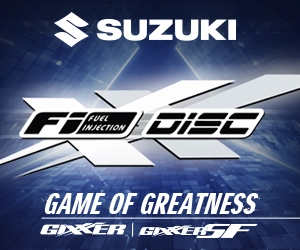 The Yamaha R15 V3 is a sports bike with power of 19BHP at 10000RPM and 14.7NM of torque at 8500RPM. This amount of power and torque are quite surprising for a bike of only 155cc. This is why the South Asian region of people prefer the Yamaha R15 V3 over a lot of 200cc or 250cc bikes. The Yamaha R15 V3 also comes with assist and slipper clutch, and Dual channel ABS. The bike is liquid cooled and fuel injected. These features make the Yamaha R15 V3 one of the most exciting motorcycles of the 155cc range.
The Royal Enfield Himalayan is an adventure bike. It is a half fairing bike and it comes with a very high windshield. The Himalayan has a 411cc engine with fuel injection. The engine delivers about 24.3BHP at 6500RPM, and 32NM of torque at 4000-4500RPM. This bike has a high torque to power ratio, as it is an adventure bike which needs high torque at low RPM.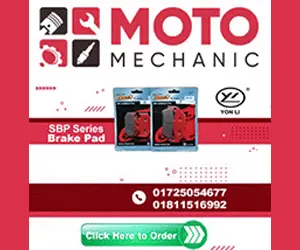 The Yamaha R15 V3 is a full on sports bike with aggressive posture, raised footpegs, and full fairing. This kind of bike is fun for short rides, and fun for rides where you require power at top end. The suspension setup of this bike was made for cornering, which is why it is quite stiff. For long rides, this bike might not be suitable, as the posture of the bike might end up giving the rider back and wrist pain. Also on bumpy roads, the suspension may be a bit painful for the riders. However, on smooth roads, such as expressways or freeways, the Yamaha R15 V3 will be a fantastic ride.
The Royal Enfield Himalayan is an adventure bike, which is why it has upright handlebars, and softer suspensions. This kind of bike is fun to ride on the highways, freeways, mountains, and on bumpy roads. The handlebar, extended windscreen, weight distribution of the Royal Enfield Himalayan is set in such a way so that when on highways and on saddle for long periods the rider feels comfortable. On bumpy roads, this bike also gives good feedback.
In the end the user will prefer the bike they like the most. However, if the user will be using the bike very heavily and will continuously be riding this bike for long periods with short intervals, then they will prefer the Royal Enfield Himalayan. If the rider is looking for a bike that they will be using to commute for short rides, or will be going on night rides with the boys after midnight, then they can definitely go for the R15 V3.
I'm Imran Hossain. I'm certified Digital Marketer. I just Love to writing . I like to work in a team that is cooperative and helpful.
You might also be interested in