TVS Star Sports 125 Review,Specifications,Price In Bangladesh
Published On 09-Nov-2015 06:58am , By Shuvo
TVS Auto Bangladesh last year introduced its latest commuter named as 'TVS Star Sports 125' in Bangladesh and ever since curiosity has risen to know more, in depth, about this latest model. Well, worry not, because bikebd has brought you the latest reviews along with detailed specifications of the bike. So gets started!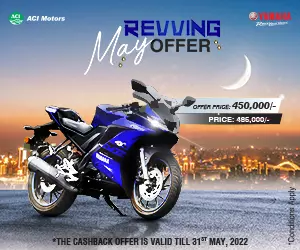 Engine & Performance:
TVS Auto equipped its new model with 124.8 cc, single cylinder, four stroke, air - cooled spark ignition engine. As mentioned above, it got a single cylinder which has a size of 54.5 mm and stroke of size 53.5 mm. The engine got a compression ratio of 9.3:1 and a carburetor of VM19SH. Furthermore, the bike comes with a double polyurethane foam air filter system and a positive lubrication and is also able to deliver a maximum power of 7.56Kw @ 7700rpm and a maximum torque of 10Nm @ 6200 rpm.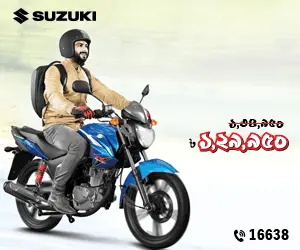 The 125 CC engine charges a motion variable timing intelligent system which gives the advantage of improved combustion and reduction in fuel wastage in order to improve fuel economy, hence giving a mileage of 93 Km/h. Not only this, but the bike also features a fuel tank capacity of 16.0 liters (reserve 2.5 liters), engine oil capacity of TVS TRU4 4T oil, 900 ml and front fork oil capacity of IOC teleshockab oil, 140 ± 3 ml per leg.
The bike also features a kick or an electric starting system and a four gears transmission system with the primary transmission of spur gear and secondary transmission of chain and sprockets, along with a wet multi – plate clutch system. It consists of an ignition system of AC digital along with a battery power of 12V, 7 Ah.
Features:
Moving on to the amazing features and looks of the bike. First, we got the Hi-Tech laser graphics which represents the bike's qualities of delivering higher power, pickup and performance. A combination which is the first of its kind. This helps the bike to look different and brighter than its competitors and also makes it look more noticeable. Moreover, the new TVS Star Sport 125 comes with a trendy five-spoke alloy wheel which is stylish and easy to clean.
The Revolutionary CVTi Technology gives us the benefit of great mileage of 60 Kmpl in actual riding conditions with excellent initial pickup and power and the two-way adjustable rear shock absorber gives us the advantage of riding the bike in any way you want, without being bothered about the load and road conditions. Apart from these, the bike also feature Fly wheel magneto, 12V, 60W generator. A head lamp, tail or break lamp, a parking lamp, a fuse, turn signal indicator, a speedometer, a high beam indicator lamp and a horn of power 12V, DC.
Tires & Braking System:
Next is the tires and braking system of the bike. This two – wheeler got a tire of size 2.75 x 18 mm on the front and 3.00 x 18 mm on the rear. It got a tire pressure of 1.75 kg/cm² (25 PSI) on the front and 2.00 kg/cm² (28 PSI) on the rear. The bike comes with a braking system of 130 mm dia (hand operated) on the front and 130 mm dia (foot operated) on the rear. Furthermore, it got a single cradle tubular frame along with a telescopic oil damped suspension on the front and two step adjustable hydraulic shocks with rectangular swing on the rear.
Dimension:
Moving ahead, coming to the dimension of the bike. This two-wheeler got a length of 2005 mm, width of 750 mm and an overall height of 1110 mm. It got a seat height of 780 mm and ground clearance of 165 mm along with an overall dead weight of 118 kg and a pay load of 130 kg. Now, the light weight of the bike makes it convenient to handle. Moreover, the spoke alloy wheels complement the bikes even further and the wheelbase of 1250 mm simply just makes the cornering and maneuvering effortless while maintaining the stability of the bike even in bumpy road conditions.
Well, as said earlier, the real handling test of a motorcycle is when you are pushing it through some corners, and TVS Star Sports being light weighted, got its own advantage. The bike fights back with its rider friendly ergonomics and comfortable ride. The wide handlebar coupled with the upright seating position offer great maneuvering capabilities in city traffic. So in short the bike turns out to be more comfortable for both the rider and the pillion, thanks to a more spacious saddle and a better ride quality.
Price & Color:
Now, the all new TVS Star Sports is available only in one color – red. It comes with a price tag of BDT. 1,44,000/=
Pros & Cons:
Now I have been asked to write some positive and some negative things I feel about this bike. Now talking about the positive things…well up to now I have only written the positive things, but if you want me to highlight 'The Positive Features' I like the most about this bike then here it is –
This two - wheeler will give you a maximum speed of 93 KM/H and it is the fastest 125 cc motorcycle in its segment along with its fuel tank capacity of sixteen liters. Now fuel efficiency is a key factor any buyers look for in a good quality two-wheeler and TVS has been very much successful in meeting the consumers' this need for mileage and that's the reason that TVS is gaining so much popularity nowadays.
The Hi-Tech LASER graphics depicts the higher Power, Pickup and Performance.
125 CC Charge Motion Variable Timing Intelligent engine. Which helps to improve the combustion and fuel economy.
The new TVS Star Sport 125 comes with a trendy five-Spoke alloy wheel.
The two-way adjustable rear shock absorber gives the benefit of riding in any road conditions.
The Revolutionary CVTi Technology gives us the benefit of better riding conditions with excellent initial pick up and power.
It got a type of tires which helps to make your ride comfortable and safe and it also reduces the risk of skidding by providing better contact between the tires and the road. Which is something we really need, especially when riding on the streets of Dhaka city.
Now coming to the negative points –
Well one thing which I found as a negative point about this amazing two wheeler, according to some people, is its price. This new TVS Star Sport will cost you 1,44,000As I was going through the reviews from different website, one thing that people complained was that they feel the price is too high.
Another thing that people complained is that, the bike doesn't come with any hydraulic brakes. Which are more preferable on the roads of Dhaka.
People also want some more varieties in terms of the colors of the bike. But unfortunately TVS Star Sports got only one available color.
At the end, I would only like to say that this bike is sure to raise a lot of demand and sale for itself. Although many people complain that the bike is not that much appealing or attractive and it is also quiet expensive. However, the stylish looks for riders seeking fun from a two-wheeler, while also giving a healthy dose of practicality like the cut away floor boards for easy handling, the versatility and convenience from the twist and go engine makes it a stylish bike for work or pleasure!
You might also be interested in