Mobil 1 Racing 4T - Performance Engine Oil In Bangladesh
Last updated on 09-Oct-2023 , By Arif Raihan Opu
Mobil 1 engine oil is one of the most popular engine oil brands all over the world. In Bangladesh Mobil 1 is one of the trusted engine oil brands. MJL Bangladesh is the official distributor of Mobil engine oil.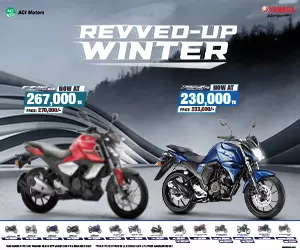 BikeBD is one of the biggest motorcycle blogs in Bangladesh. Mobil 1 is the official engine oil partner of BikeBD. A few months back BikeBD tested one of the motorcycle engine oil of Mobil 1. BikeBD tested the Mobil 1 Racing 4T 10-40. Let's know some facts and benefits of this engine oil.
Mobil 1 Racing 4T 10W-40 advanced four-stroke motorcycle engine oil helps provide an outstanding level of performance in today's high-performance motorcycles. It helps keep four-stroke engines running clean, providing protection even in extreme operating conditions.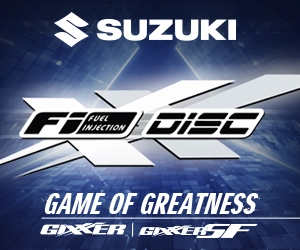 Also Read: All Bike Price In Bangladesh

Mobil 1 Racing 4T 10W-40 motorcycle oil combines high-performance synthetic base stocks and a precisely balanced component system to help provide outstanding engine cleanliness, exceptional wear protection at high temperatures and highly effective protection from corrosion. It helps extend engine life and minimize deposit formation in high-performance motorcycle engines.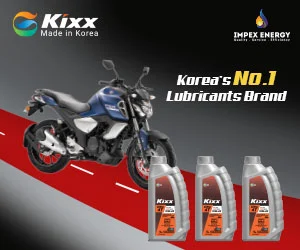 Also Read: Motorcycle Engine Cooling System - Air VS Liquid VS Oil Cooling

Click To See Mobil 1 Racing 4T Performance Test Best Engine oil
The use of Mobil 1 Racing 4T 10W-40 motorcycle oil helps maintain maximum power output due to the inherently strong performance and protection provided by the synthetic technology. The reduced frictional losses mean more consistent power.
Also Read: All Bike Showroom In Bangladesh
This specially engineered motorcycle engine oil helps deliver unsurpassed performance under severe operating conditions in all seasons, driving environments from mild to severe, and on the racetrack.
Now you can ask what the performance of this engine oil is. Well, we only can say that we tasted this engine oil so you can see the test ride review on our YouTube channel. If you want a personal opinion then I can say that this engine oil is one of the best I have ever used.
You can trust Mobil 1. If you have never used the engine oil of Mobil then try once. We hope you will never experience a performance like Mobil 1. Thank You.
Published by Arif Raihan Opu
You might also be interested in