Get 2 Years Of Registration Fee Free With Generic Cafe Racer
Published On 07-Jan-2023 09:46am , By Arif Raihan Opu
Café Racer is not so much popular in Bangladesh but some café racer lover wants the most of stylish café racer for the ride. One of the most stylish café racers in Bangladesh is the Generic Café Racer 165.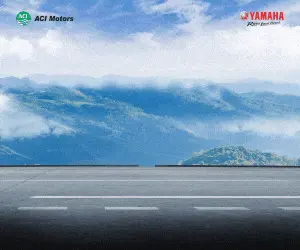 Speedoz Limited is the distributor of generic motorcycles in Bangladesh. Speedoz Limited is offering free registration offer on Generic Café Racer 165.
Now you can get free registration offer of 2 years with every purchase of Generic Café Racer 165 or you can get maximum 12,000 BDT cash discount.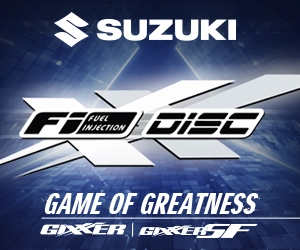 The price of the Generic Café Racer 165 is 2,04,999 BDT, and this motorcycle is available in every authorized Generic Motorcycle Showroom in Bangladesh. It's available in two colors: matte gray and matte black.
Generic Café Racer 165 is one of the most stylish café racers in the country. The regular Cafe Racer 165 comes with a lot of unfashionable features. One of the most common features is the circular headlight.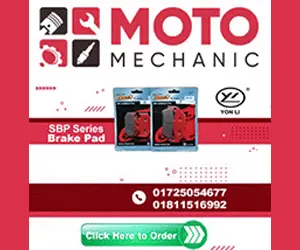 The headlight is halogen, while the taillight is LED. The indicators are bulb lighting fixtures. The lighting fixtures are not ideal for lengthy rides out of town, but they are still desirable for the town commute.
Engine of Generic Café Racer 165 is has a single-cylinder, 4-stroke, and 164cc engine. The engine is carbureted and oil-cooled, which is anticipated at this charge range.
From the engine, it can pump out around 15 BHP at 8000 rpm and 14 Nm of torque at 6500 rpm. The power is pretty good in comparison to other motorcycles in this range. It has a possible mileage of around 30 to 35 kph on average.
So if you are a café racer lover and want a new café racer in this new year, you can buy this Generic Café Racer 165. To learn more about this motorcycle, you can visit its showroom. Thank you.
Published by Arif Raihan Opu
Creating a value of life isn't easy. But creating life valuable is easy. So I tried to creating value and make an impact. I like to work in a team that is cooperative and helpful. I like to share my knowledge and skills for the betterment of the company. Always find out the opportunities and use in a proper way.
You might also be interested in