Top Five 150cc Premium Sports Bike 2017 - Comparison Review
Published On 01-Jun-2017 06:02am , By Saleh
The year 2016 just twisted hard the premium motorcycle market of Bangladesh. In that year some brand new motorcycle arrived in our market just after launching in the international market.
This year 2017 still is not doing twisting like the previous year but surely putting some fuel on that fire. So we are here to poke more the fireworks with our Top Five 150cc Premium Sports Bike 2017 - Comparison Review. Hence let's head into the storm.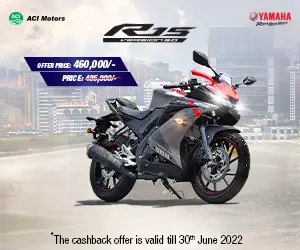 Top Five 150cc Premium Sports Bike 2017 - Overview
Here in our specification comparison review of top five 150cc premium sports bike 2017 we have selected five models from the current market. To be specific here our selection only on the full faired street sports models. Hence the naked sports models are out of our today's discussion.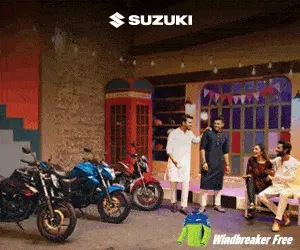 [embed]https://www.youtube.com/watch?v=hGukopBDOa8[/embed]
Here in this comparison the competitors are Yamaha R15 Version2.0 & Version3.0, Honda CBR150R Thai & Indo model and lastly Suzuki GSX-R 150. So you can see the competitors are full featured, powerful and heavy weighted.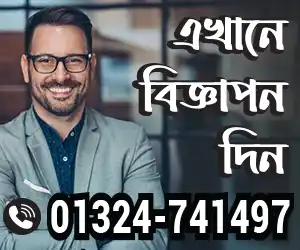 Yamaha R15 Ver2.0
In category of 150cc premium sports bike Yamaha R15 ver 2.0 is one of the most popular and successful model in Asian region. This is the youngest sibling of Yamaha R1 which caries the racing DNA of Yamaha R Series.
The design, feature and overall concept of Yamaha R15 completely developed under the shadow of Yamaha R Series. In the 150cc premium sports bike segment R15 ver2.0 is the first attraction to the young generation riders.
Yamaha R15 Ver3.0
In 150cc premium sports bike segment Yamaha R15 is the leading model already known to everyone. In sequence of that success Yamaha Indonesia released the latest and updated model of R15 on 22nd January 2017.
The Yamaha R15 Ver3.0 is completely brand new machine which is widely differing from the previous ruling model of Ver2.0. Here the exterior & ergonomics are completely new and unique. Here the most attractive part of R15 Ver3.0 is its engine. This is completely a new machine with superior power and torque rating.
Honda CBR150R Thai Version
Honda CBR150R Thailand version is another leading 150cc premium sports bike in Bangladesh. It also has ruled our premium market in parallel with Yamaha R15 ver2.0. This awesome machine designed under the shadow of legendary Honda CBR series.
This Honda CBR150R first time entered in our market under the shade of BHL. Those machines from BHL were produced in India where the engines were made from Thailand.
Afterward some importers started importing the latest color and upgrades of that version of CBR150R directly from Thailand. Now this is one of the reliable and trusted models in our 150cc premium sports bike market.
Honda CBR150R Indo Version
The Honda CBR150R Indonesia 2016 is the completely different sports machine developed under the R&D of Honda Indonesia (Source). It's a brand new machine which featured completely different form the Thailand model.
Both from the exteriors and core mechanics the Honda CBR150R Indo version is a brand new model. The most significant part is its engine dimension has dramatically changed here.
The new design of the engine gave it more power, raw acceleration as well as significant amount of fuel efficiency. Moreover the new cutting edge design increased its uniqueness and appeal to the enthusiasts.
Suzuki GSX-R150
In the 150cc premium sports bike segment there was no Suzuki branded motorcycle in Bangladesh even in the international region. On January 2017 Suzuki released all new Suzuki GSX-R150 from Indonesia. Afterward on March 17, 2017 it arrived in BD market.
This is the lightest weighted, power full and latest package from Suzuki for this year 2017. This power package is the first 150cc premium sports bike release in this region. And this also is the first arrival of 150cc premium sports bike in 2017 in Bangladeshi market.
Top Five 150cc Premium Sports Bike 2017 - Specification Comparison
Coming to our comparison therefore discussion here we are avoiding the discussion on the exterior of the bikes. Here he looks and designs of the bikes are not our current concentration.
Moreover the choice varies people to people and the most important thing is all the listed bikes here designed with damn gorgeous looks & appeal.
So not wasting time on those our discussion will be focused on their capability and performance. Therefore before entering our core discussion here is the comparative specification table. Here side by side we arranged the specific figures of the awesome bikes. Please take a look.
[table id=155 /]
*All the specifications are subject to change upon company rules, policy, offer & promotion. BikeBD is not liable for the changes.
Top Five 150cc Premium Sports Bike 2017 - Performance Comparison
In this performance comparison segment here we considered Yamaha R15 Ver2.0 and Honda CBR150R Thai model as the standard. Here both the bikes are qualified with premium features and ruled our premium segment for quite a long time. And still they have significant position in the competition with other new coming 150cc premium sports bike.
The Leaders Performance
Clarifying the capability here Yamaha R15 Ver2.0 previously was the fastest bike in terms of solid acceleration. It allows superb control, cornering, braking therefore rock solid confident playing on solid asphalt. Literary it gives the taste of track racing.
But R15 Ver2.0 lack was short playing quite rigid suspension considering common and regular usage. And completely track oriented aggressive riding position is another issue where pillion seating is like hell.
On the other side Honda CBR150R Thai is the quite perfect combination of refined power and smooth riding character. This model also track designed but it has the capability to be used in daily common purposes. Therefore here the suspensions are awesome and riding position is more pleasant then the R15 Ver2.0.
This speed machine is famous for gaining top speed but truly it lacks for raw acceleration. Its acceleration is linier but shows its true character after reaching 5000RPM. Its braking capability is good enough. But it's not so solid like R15 ver2.0 due to softer suspension and regular swing arm attachment of rear suspension.
Current Performer in the Battle
So after the ruling model of R15 Ver2.0 and CBR150R Thai here we already have two new models available in our market. And the Yamaha R15 Ver3.0 is very near to be available in our market.
So in such situation people are too much excited about the capability and performance of each machine. So sequentially Honda CBR150R Indo, Suzuki GSX-R150 and Yamaha R15 Ver3.0 will come here in our discussion of performance comparison.
Coming to Honda CBR150R Indo previously we have posted Yamaha R15 V2.0 vs Honda CBR150R 2016 Comparison. We have mentioned there the new CBR150R Indo 2016 is completely new machine than the Thailand version. That machine is better capable to deal with Yamaha R15 Ver2.0 in all aspect.
This CBR150R build with better combination of power, raw acceleration, braking, suspension therefore superb control, performance and comfort ensured. But again, here the Thai model of CBR150R is softer and smoother in operation then the Indo model. Again that machine still in advanced in terms of gaining top speed than Indo CBR150r or R15 Ver2.0.
Talking about the new comer, Suzuki GSX-R150 is brand new addition in our 150cc premium sports bike market. This is the most powerful and lightest premium sports bike according to the feature and specification.
The significant rating of power, torque and light weight is its core feature. Moreover it comes with capable braking, suspension and controlling.
So if you consider on road engine performance then GSX-R150 is a nice choice for you. But here the lacking is this bike designed for lighter weight.
So here most of the body parts are very light in weight and design. Moreover seating position is very aggressive and completely track oriented. And it designed for single person use where pillion seat is only added to cover the design.
The Upcoming Warrior
Lastly, talking about the upcoming warrior of 150cc premium sports bike that is Yamaha R15 Ver3.0. The bike is very near to be available in our market. This motorcycle therefore Yamaha R15 ver3.0 comes with significant higher figure of power and torque rating.
In terms of revealed official specification this bike is more capable than the latest release of Suzuki GSX-R150. Moreover tolerable aggressive riding posture, solid delta box frame, invert front suspension may give R15 ver3.0 more advancement over the GSX-R150.
Not going in wide discussion but giving as the clue new R150 ver3.0 comes with quite solid square engine with notable compression ratio. And its delivery of maximum power and torque comes out in quite lower RPM than GSX-R150 does. So here the hard competition will take place after availability of Yamaha R15 ver3.0
Top Five 150cc Premium Sports Bike 2017 - Sum Up
So coming to the sum up of our discussion on top five 150cc premium sports bike 2017 here we can say all the bikes are capable. They are very closer in terms of capability and performance.
So choosing one among them depending only on specification or engine power rating is not a wise decision. Here you have to consider the legacy, previous track result, reliability, durability and services. And most important thing to consider is what core thing you really want.
Here coming to the finishing line we can say Honda CBR150R Thai is most sophisticated and pleasant riding machine. It already proved its reliability and capability. Therefore it's a middle range all-rounder & speed machine still on the current market.
After that if you are the rider always with a playing attitude then you should consider between Yamaha R15 ver2.0 and Honda CBR150R Indo 2016. And if you don't care anything but want to rule the street then go for Suzuki GSX-R150.
But finally you have to keep in mind as that is not last. Someone is waiting though we don't know his real capability. But we are quite sure that can blow out any of them from the street. Therefore we are waiting for the battle.
So guys thank you all, having fun with our Top Five 150cc Premium Sports Bike 2017 - Comparison Review. Hope you enjoyed the discussion. If you have any comment, argument or any suggestions then feel free to comment and stay connected with us. Therefore thank you all again.
For further updates keep visiting our website and subscribe to our BikeBD Youtube channel, and also eye on our BikeBD Facebook Fanpage. See you soon with the latest discussion, review & news.
See Available Motorcycle Brands in Bangladesh
See All Updated Motorcycle Prices Here
See Nearest Motorcycle Showroom Addresses To You
Related Link's You May Like:
Read By Category:
[siteorigin_widget class="SiteOrigin_Widget_Accordion_Widget"][/siteorigin_widget]
You might also be interested in