Top 5 Bikes Of 2018 In Bangladesh - Wasif Anowar
Published On 29-Jan-2019 08:06am , By Ashik Mahmud
2018 has been one of the most booming years in the motorcycle market, with total 450,000 units (approximate units) were sold all over Bangladesh. Today I will be talking about the Top 5 bikes of 2018 In Bangladesh. Over the past 3 years, we have seen a revolution in the motorcycle industry with the market size growing on average of 30% each year during this time. We think around 18 + bikes will be launch in the year 2019 and if we are lucky then we might get more power & torque as well.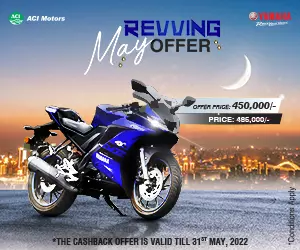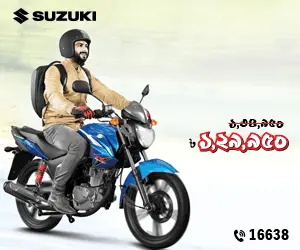 In these Top 5 list today I will be talking about my personal favorite bikes that were launched in the year 2018. My list is based on just my personal opinion after testing the bikes for at least 1000 km.
Top 5 bikes of 2018 In Bangladesh
Top 5 bikes of 2018 In Bangladesh - Roadmaster Rapido Although I did test the bike I was severely sick during the time of the video shoot so I had to take a break. Roadmaster is a Bangladeshi motorcycle company & you will see MADE IN BANGLADESH written on the neck of this motorcycle(Source). It isn't one of the fastest motorcycle in its class but for many reasons, it grabs the attention of the bikers.
The Roadmaster Rapido is aggressive and you can have some old school fun with it. It isn't a civilize motorcycle & the sound it makes does grab the attention of the pedestrians. With CBS in an offer with an aggressive styling adding that hardcore exhaust note you will be happy at the end of the day with a price tag of 1,68,900 BDT.
Also Read: Race GSR125 Test Ride Review
Top 5 bikes of 2018 In Bangladesh - Bajaj Pulsar NS160 To me, this is currently the best looking motorcycle in its segment. They also put the time in the built quality of the motorcycle. Yes, there is that issue of the rear thin tire but it has been backed up well by the rear mono shock suspension & the perimeter frame.
They really put lots of effort on the build quality of this motorcycle and people in Bangladesh already have a soft spot for the Pulsar series I do believe that things will get better when the Twin Disc version of the bike will be launched with 120 section rear tire soon.
Top 5 bikes of 2018 In Bangladesh - Honda CB Hornet 160R First premium motorcycle from Honda in the 150-160cc segment for Bangladesh & still remember the crowd cheering when Mr. Ishii announced the price of Honda CB Hornet during the launching program.Well for starter people welcomed it. It has the issue of a drive chain (which was later solved) but when it comes to braking & cornering it stands out to be one of the best in this segment.
Also Read: Suzuki GSX-R150 Test Ride Review
Most people like me will feel the lack of instant acceleration but when you will be riding this bike on the hill tracks of Bangladesh you will realize that there is something in the engine in the name of TORQUE.
What really catches me about the bike that unlike Honda CB Trigger or Unicorn it has a different aggressive character as Hornet inherit the spirit from its elder brother CB Hornet 250, CBF600 Hornet & CBF900 Hornet. I do feel that this will be one of the most iconic motorcycles in Bangladesh.
Top 5 bikes of 2018 In Bangladesh - TVS Apache RTR 160 4V I won't say too much about it right now as I am testing it but by February you will get the Test Ride Review at our website but one thing I can say is that it is a MASSIVE IMPROVEMENT over the older version.
Top 5 bikes of 2018 In Bangladesh - Yamaha R 15 V3 Many bikers will disagree with me, yes there are many other sports bike which is more convenient to ride but to me Yamaha R15 V3 is the best sports bike in Bangladesh. Not sure where to start but as of now it is the most powerful bike in Bangladesh, pumping out 19.04 BHP from its 155cc water cooling engine. Not to mention for the first time bikers in Bangladesh got the taste of assist & slipper clutch, front USD suspensions & VVA all in one package.
The way the bike brakes & does cornering is simply outstanding. It is a bit tough thing to handle for people having tummy & height like me & riding on the broken roads of Bangladesh but at end of the day when you will twist the throttle you won't be thinking too much about it.
This Top 5 Bikes of 2018 In Bangladesh are our choice. You can choose your own. We try to think about the overall road condition, style, design, engine. Thank You.
Published by Ashik Mahmud
You might also be interested in