Top Seven Reasons To Ride A Motorcycle
Last updated on 22-Mar-2023 , By Saleh
In this modern life, we cannot think of a day without mobility perhaps moving around or for long distances and accordingly we use different types of vehicles to move in our daily life. Motorcycles are a type of personal vehicle that is globally popular and for various reasons, we ride motorcycles. Illuminating those reasons here I am Saleh came with the feed, "top seven reasons to ride a motorcycle. Come head in.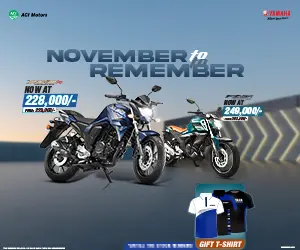 Top Seven Reasons To Ride A Motorcycle
A motorcycle is not only a great vehicle to move everywhere but is also considered a tool for fun, enjoyment, and refreshment, and that describes one's freedom to move everywhere where other types of vehicles literally fail. Hence purposefully we use motorcycles for various intentions and reasons and here we have allocated a few substantial reasons to ride a motorcycle in our daily life, so take a look at those.
The most basic and key reason to ride a motorcycle is to commute in daily life which is also common using other types of vehicles and the largest number of people ride motorcycles only for commuting.
Carrying and transporting is another key reason behind we ride motorcycles. In underdeveloped countries like ours, we frequently carry passengers to drop them at their destination and also carry or transport necessary goods from one place to another by motorcycle.
Traveling by motorcycle is another popular reason to ride a motorcycle which is also very widely practiced around the world no matter in underdeveloped countries or in developed countries.
Motorcycles are also considered a tool of adventure in many countries around the world and that culture also is expanding globally even in underdeveloped countries like us. And for this reason, we ride motorcycles.
From the beginning of invention, motorcycles are also considered a tool for sports. Hence many of us even in smaller countries like us, ride motorcycles as sports. Many categories of sports these days have developed based on motorcycles and we also ride motorcycles to do sports.
Styling and attitude are also related concerns to riding motorcycles these days not frequent even in urban life but also in rural. Hence motorcycles and motorcycling now have become a part of the modern lifestyle that helps for styling and building individuals' attitudes.
Relatively, expensive motorcycles are also used as a tool to maintain social status and show off one's luxuriousness or eliteness. Hence people purchase high-end and expensive motorcycles and decorate them with expensive accessories. And that is also considered one of the key reasons to ride motorcycles.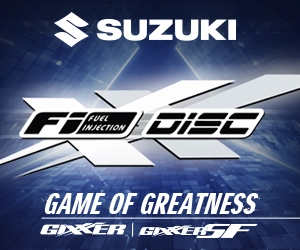 Meanwhile, besides all the reasons we ride motorcycles socialization, bonding, and brotherhood also is significant reasons to ride motorcycles in this modern age. To make it clear, you can see many clubs, groups, and social media clusters are developed nowadays that is somewhat became a part of modern lifestyle as well as motorcycling and that also became a key reason to ride motorcycles. So you can understand how many reasons are hidden behind and above all we really love to ride motorcycles and that's the core thing.
You might also be interested in