GearX Bangladesh is Going To Launch Automatic Chain Oiler in Bangladesh
Last updated on 25-May-2022 , By Ashik Mahmud
GearX Bangladesh for the first time in Bangladesh will launch Automatic Chain Oiler in Bangladesh. They will be introducing Cobrra Nemo 2, which is one of the highest-selling chain oiler brands in the world which is currently available in over 40+ countries.
GearX Bangladesh Is Going To Launch Automatic Chain Oiler In Bangladesh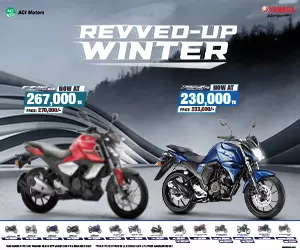 Some of the features of this new Cobrra Nemo 2 :
Chain Life is maximized by almost 2 times
Superior Cost Saving
No need to buy expensive chain lubes
Rim remains clean
Performance of motorcycle increases due to smoother functioning of the chain
Hassle free chain lubing
Fantastic touring experience as the chain will always be lubed
1 Refill goes upto 1500 kms
Functions Cobrra Nemo 2 Chain Olier: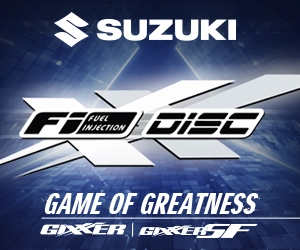 negligible operating cost of gear oil, approximate 300 BDT per Year
fast return on investment for NEMO 2 at approx 16,000 km only compared to the investment for regular manual chain cleaning and lubrication
extraordinary time saving with regard to cleaning and lubrication compared to the manual art of chain maintenance


simple and fast installation without intervention into electronics and motorbike construction and related considerable cost saving for device installation to the motorbike
tuning design and quality execution made of light aluminum alloys
simple, fast, and easy operation during driving, turn NEMO 2 in arrow direction by 90° and after app. 3 minutes the chain is lubricated for up to 350 km
function of lubrication interruption in case of incidental stop during lubrication
function of impurities wash out from the chain
suitable especially when riding outside roads
outstanding prolongation of the lifetime of the chain and of the chain wheels resulting from the following:

immediate lubrication - only in this way the chain does not remain without lubrication for a longer period of time after rain
uniform lubrication of the entire chain - the oil is continuously displaced under pressure
oil - the oil gets reliably to the intended location and to the chain seals

lubrication with ordinary 80W-90 transmission oil, adhesive oil for riding at high speed
single NEMO 2 filling provides chain lubrication for up to app. 5 000 km
visual check of NEMO 2 filling level directly on the motorbike handlebars
simple and easily accessible oil filling directly from a large bottle
reduction of chain power loss due to easy chain operation without stuttering
low oil consumption - if the running motorbike is standing, the chain is not lubricated
chain lubrication does not cause motorbike contamination by oil
the hose is steadily directed towards the chain by means of hose rectifier made of light aluminum alloy
oil distribution through inconspicuous thin black pressure hose
Automatic Chain Oiler Cobrra Nemo 2 will be available across all GearX Bangladesh dealer point with a price tag of 8500 BDT.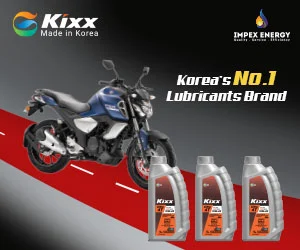 Dealer Networks of GearX Bangladesh:
Mirpur 60 feet:
GearX Bangladesh Flagship Outlet:
https://www.facebook.com/gearxbangladesh
Dhanmondi:
Premium Dealer: Ignite Bangladesh
https://www.facebook.com/helmetlightbd
Mirpur 10:
Fair Auto: https://www.facebook.com/fairautomirpur10
Khilgaon:
Bike Fair: https://www.facebook.com/bikefair2016
Ignite Bangladesh: https://www.facebook.com/helmetlightbd
Jatrabari & Dohar
Gear Point https://www.facebook.com/bdgearpoint
Bonghsal
Annie Auto: https://www.facebook.com/search/top?q=annie%20auto%20international
MotoX: https://www.facebook.com/MotoX-939541166250986
Uttara
Khan Motors: https://www.facebook.com/Khanmotorsuttara
Nikunjo:
Mad Biker https://www.facebook.com/MadBiker.Official
Badda:
Biker Bhai:
Narayangonj:
Moto Axxis: https://www.facebook.com/MotoAxisBD
Chittagong:
MS Tyre House: https://www.facebook.com/housetyre
Sylhet: Golden Motors: https://www.facebook.com/GoldenMotorsSylhet/
Jessore:
M Khan Auto: https://www.facebook.com/MKHAN-AUTO-1574554659492944
Tangail:
Ratan Auto: https://www.facebook.com/ratanautos
Barishal:
Bike Defence: https://www.facebook.com/bikedefencebarishal/
For more details about GearX Bangladesh products please contact: 01716100094
Published by Ashik Mahmud
You might also be interested in