TLabs Anti Theft System (ATS) Motorcycle Security Device
Published On 10-Jul-2016 03:45pm , By Saleh
Tlabs Anti Theft System (ATS) – Motorcycle Security device, the new security device from tLabs Bangladesh. They have introduced the new security device to solve the security issues of your motorcycles. It's an all new and something innovative security device for your motorcycle. It featured as it will enhance your motorcycle security system over your conventional locking system. So we are here with the detail of this security system after BikeBD testing.
You know motorcycle security issue is the major concern within our motorcycle users. The snatcher and thieves are now a day's very much aggressive. They are even more technical and expert than our security device and locks.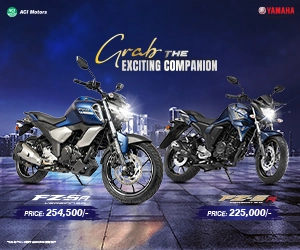 So all the motorcycle owner and user stay worried about their motorcycle when keeping their motorcycle within parking premises. Even sometime they can't be assured keeping the bike under multiple locks or burglar alarm system. And now a day the situation gone to the worst that even our household garage sometime is not safe.
So they need something which is more developed device to enhance our security system. And here is the new security device Tlabs Anti Theft System (ATS).
Tlabs Anti Theft System – Features
The new security device Tlabs Anti Theft System featured with a combined security package. It featured with: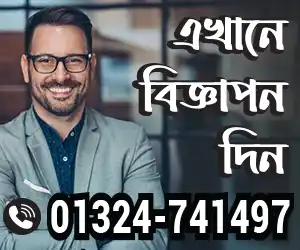 An anti theft alarm system
An automatic lock of ignition
Automatic engine immobilization
No battery consumption though connected with battery.
All the features in ATS work as a complete package. You do not need to activate them manually like other burglar alarm or security devices. Once you have installed the system in your bike it stays activated always. It activates just when you shut off the ignition and remove your starting key from the key hole.
Tlabs Anti Theft System – Working Pattern
When this Tlabs Anti Theft System installed in your motorcycle no one could start your bike even with the ignition key. If someone tries to start your bike with the key the alarm system will be activated just after 7 seconds and the engine will be shut off.
That time the engine will not start again until the owner neutralize the system with his hand held RFID sensor touching with motorcycle mounted sensor.
Tlabs Anti Theft System – Security Range
The Tlabs Anti Theft System installed in series of the main wiring system of the bike. It connects in series with the battery, ignition coil through ignition key, the CDI system and the horns. So if anyone disconnects any of the wire to make short circuit to start the bike it will not work. Moreover the bike will stay idle and will not start anyway.
Another feature of the Tlabs Anti Theft System is if any one disconnects the battery to make the security device ineffective it will not work. In this case the thief will break the core wiring system of the bike and the engine will not start. So you can understand the security range of this device.
TLabs Anti Theft System – How to Operate
Operating this security system is very easy. No hassle for the user. But you have to be cautious keeping safe your hand held RFID security sensor. You can keep it with your motorcycle key ring or separately in your pocket.
In this security system a RFID sensitive sensor mounted hidden in your bike and another RFID sensor remains at your hand. When you need to start the bike you have to turn on the key and touch the handheld sensor with bike mounted hidden sensor. After that you can ignite the bike.
If you do not touch both sensor before ignition or within 7 seconds, the burglar alarm with start shouting. Maybe you made that mistake and want to neutralize the alarm. That time just touch the bike sensor with your handheld RFID sensor. It will be neutralized. Otherwise the alarm will continue shouting and the engine will stay halted.
So readers you can see the Tlabs Anti Theft System is the new smart lock of your motorcycle. Its operating is very simple and easy you may have understood. But one thing is very sure as it ensures the safety. We tried to detail you here in Tlabs Anti Theft System (ATS) – Motorcycle Security device. After testing the security system within BikeBD team members we can say it will surely enhance your bikes security.
Tlabs Anti Theft System - Support & Information
TLabs BD
Ka 225, Pragati Sarani, Vatara, 1229
Dhaka, Bangladesh
Hotline: 01763-357090
For further updates keep visiting our website and subscribe to our BikeBD Youtube channel, and also eye on our BikeBD Facebook Fanpage. See you soon with the latest discussion, review & news.
See Available Motorcycle & Scooter Brands in Bangladesh
See All Updated Motorcycle & Scooter Prices Here
See Nearest Motorcycle & Scooter Showroom Addresses To You
You might also be interested in