Yamaha Increase Their Motorcycles Price - Grab The Exacting Companion
Published On 01-Aug-2022 11:15am , By Arif Raihan Opu
Yamaha is giving an exciting offer where they announce the new price of their motorcycles under Grab The Exacting Companion. At the start of the month, this will help to raise the motorcycle market.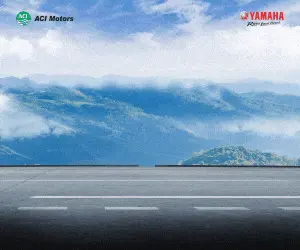 ACI Motors Limited is the official distributor of Yamaha motorcycles in Bangladesh. Yamaha is always giving offers and arranging events for bikers. Yamaha is always giving offers on their motorcycles.
A few months back, Yamaha launched the new version of the R15 series. Yamaha launched the Yamaha R15M and R15 V4 and also launched the Yamaha FZ-X, a retro-designed motorcycle.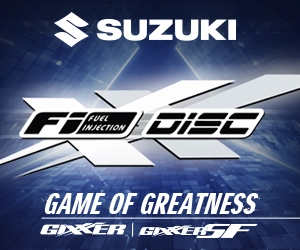 Recently, they also opened two new Yamaha showrooms in different places. They also try to find new dealerships in many different places in Bangladesh. All the showrooms of Yamaha are 3S centers.
Now comes to this new price of Yamaha motorcycles. They have raised the motorcycle price. There are some reasons behind this. But it will have some effect on customers who are planning to buy Yamaha motorcycles.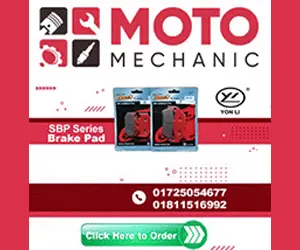 The Yamaha R15M is now 5,65,000 BDT, which is 10,000 BDT more than the previous price. On the other hand, the R15 V4 Racing Blue is 5,55,000 BDT, which is more than 10,000 BDT, and the R15 V4 Metallic Red is 10,000 more than its previous price.
So Yamaha raises the price of their motorcycles, the rate of the dollar, shipping costs, container fairs, everything raises in the international market. That's why Yamaha raised their prices.
Not only Yamaha, but every company in the market raises their motorcycle prices. It will affect the motorcycle market. But we hope this will decrease very soon and customers will buy their desired motorcycles. Thank you.
Published by Arif Raihan Opu
Creating a value of life isn't easy. But creating life valuable is easy. So I tried to creating value and make an impact. I like to work in a team that is cooperative and helpful. I like to share my knowledge and skills for the betterment of the company. Always find out the opportunities and use in a proper way.
You might also be interested in