Scooter vs Moped - Differences & Similarities
Published On 25-Jun-2019 09:35am , By Raihan Opu
Scooter VS Moped, both are generally small-capacity two-wheeler ignoring few three-wheeled exceptions. Both the vehicles are commuter but possess quite a different category. Hence, here we came with Scooter vs Moped – Differences & Similarities.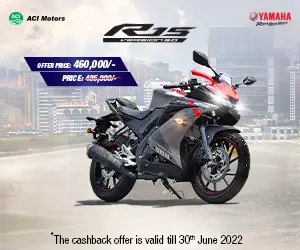 Scooter vs Moped - Differences & Similarities
Commonly, in earlier time Scooter and Moped belonged to the same category and somewhat scooter is the developed formation of mopeds (Source). In the present, the mopeds carrying the earlier formation with few modern enhancements. O
n the counter the scooter developed upon a time with wider features and that solely holding a different segment. Therefore, both the category machines are carrying vital differences as usual as the similarities.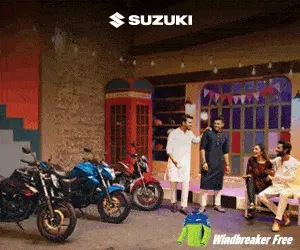 Scooter vs Moped – Design & Structure
In the basic, structure similarities found both in scooter vs moped though modern scooter design widely has changed. Both the machine commonly designed on-bone frame. The frame is designed in terse to avoid further unnecessary body part.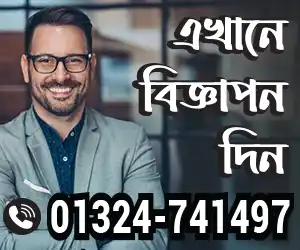 Thereof, the engine mounted just under the frame that mostly under the seat. Thereby, the tiny fuel tank takes beside a small space. Accordingly, both scooter and moped allow a wider space in front of the rider. It can be used for a comfortable footrest or can be used as a carrier.
Hence, after the basic profile, both the scooter and moped carries differences in their look and appearances. The moped is the earlier designed vehicle that simply can characterize as a motorized cycle. It mostly two-wheeler where only a few mopeds come with three-wheels.
Whatever, the moped design with solid on bone profile. Hence, no extra body panel or exterior enhancement added. Moreover, commonly mopeds come with a pair of bicycle pedals to support running without fuel or engine backing.
On the counter, all the scooters are two-wheeled that born from the moped but omitted the bicycle pedals. Scooters come with a bulky profile with bulky front & rear end.
It comes with a wider range of street legal features, body panel, storage compartments & modern enhancements. In the narrower view, scooters are much bigger in the dimension that packed with modern features and mostly it's luxurious too.
Scooter vs Moped – Engine & Capacity
Scooter and moped both are commonly designed and characterized as a commuter to support best in daily life commuting. Hence, both the machines come with commuting friendly small capacity engine.
Worldwide mopeds are commonly manufactured merely with the around 50cc capacity engine or in some cases bellow 100cc engines. The engines are simple to operate, there are no manual gear or clutch operations; further, it's obviously fuel economic.
On the counter, the modern scooter comes with a wider variety of engines from the capacity of 50cc-300cc or more. The scooters are available in both manual or automatic engine operations.
Further, electric start, extensive suspension system, ABS, Traction control, cruise control, etc. also common in modern luxurious scooters. Hence, the modern scooters are far different featured and powerful than the mopeds.
Scooter vs Moped – Purpose, Utility & Commuting Features
The scooter and moped both are commonly designed and developed for commuting and those are commuter. Hence, both the machine featured a wider range of commuting-feature.
Commonly mopeds are the most economical vehicle. It's a very small capacity machine that profiled only for daily life short distance commuting. Hence, fuel economy, carrying capacity, low maintenance is the core concentration.
On the counter, the scooter belongs to a wider range of utility that sometimes serves more than a conventional commuter. In the common, scooters are fuel economy, carrying capacity or low maintenance focused.
But presently scooters are like luxurious commuter that profiled with modern and hi-tech features. Hence, obviously scooters are now damn powerful and, in some cases, it reflects the owner's elegance.
Scooter vs Moped – Target Customers
Lastly, the target customer of scooter vs moped is not the same. The mopeds are the most economical option in the commuter segment. It's priced low, most economical to run, further maintenance is too much low. Moreover, its utility range is very specific. Thereof, its target customer is ranged narrow and obviously suitable for economic customers.
On the other hand, the scooter gives a wider option to choose. A customer can choose the most economical scooter within the budget and riding range. Further, the luxurious and powerful options are also available.
Hence, anyone can avail the luxurious option to craft his/her profile with elegance. Therefore, the target customer of the scooter is much wider and different.
Therefore, readers, that's quite the difference and similarities between Scooter VS Moped in broader line. Hope you got the common view of those commuters. Hence, thanks for your nice presence with us, stay tuned to see you soon.
FAQ- Frequently Ask Question
1. How many CC should a Moped have?
Ans: A moped is usually 50 cc
2. When Vespa was first founded?
Ans: Vespa was founded 23 April 1946 in Florence, Tuscany
3. Who invented the first motor scooter?
Ans: The concept of the scooter stretches back at least a century before 1817 and Baron Karl von Drais de Sauerbrun of Germany. Related Link's You May Like:
Read By Category:
You might also be interested in