Rupsha Trading Corporation - Company Highlights
Published On 22-Jan-2016 04:22pm , By Shuvo
Hello readers, today we are herewith to introduce you with one of our assembler, marketer and distributor company that is Rupsha Trading Corporation with Rupsha Trading Corporation -Company Highlights. The company established in 1990 and doing related business with reputations as they are the registered importer, exporter and approved assembler of motorcycles. Currently Rupsha Trading Corporation is the sole distributor of Zongshen and Hundai brand in Bangladesh. So let us entertain you herewith some detail about the company, their activity, product line and services.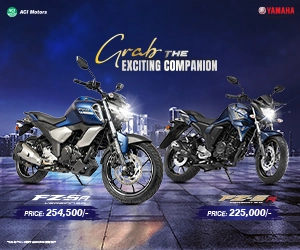 Backbone:
The distributed brands of Rupsha Trading Corporation are Zongshen and Hundai, which are the top brand and producer of China where the Hundai is the sister concern of Zongshen. You know the Zongshen is internationally one of large producer and brand which currently working incorporating with Harley Davidson USA and Piaggio Italy.
Zongshen also working worldwide by direct selling their own models of ; and very widely they also work for others by producing and supplying spare parts for other renowned brands. Working in joint venture they are now very developed and advanced in business worldwide; and they are the Giant in China.
Capability:
Rupsha Trading Corporation currently tied with Zongshen and Hundai brands of . They are assembling and marketing various types of Zongshen and Hundai brand motorcycles in Bangladesh. All the parts of the motorcycles accept the engine Rupsha Trading Corporation is assembling the whole in their own factory facility. At this time they are capable to assemble about 100 Nos. of in a day and about 2,500 Nos. in a month. But as the sales volume increasing and their distribution expanding countrywide, so they are developing their capacity to produce 150 Nos. of per day.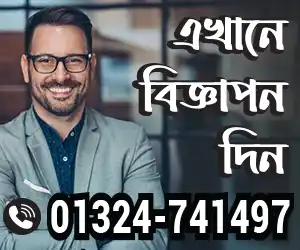 All the models assembled by the Rupsha Trading Corporation the engines are produced at China at the own factories of Zongshen and Hundai under the Japan-China joint venture technologies. Therefore it is worth to mention as all are assured for high quality. After assembling the Motorcycles in Rupsha Trading factory, all are tested with modern testing line and quality control section before the delivery for market. Rupsha doing sales of HUNDAI & ZONGSHEN brand through their own dealers in all Upazillas even in every nook & corner of the country where after-sales service are frequently available at all the area.
Services:
Rupsha Trading Corporation provides Sales, Service & Spares where they are providing this 3S facilities since from 1990. They are selling their motorcycles with 3 years of guarantee/ warranty /free service to their customers. They also provides after sales service together with free spare parts for a certain period or with certain promotions.
Customer satisfaction is considered as supreme priority in Rupsha Trading Corporation. So their service stations are organized with utmost importance. For their after sales services and repairing they have qualified engineers as technical adviser to look after the maintenance and repairing works at all service centres. Moreover a servicing team of very experienced technical hands provides the service support countrywide throughout the year. Apart from these the Company also renders services from their central workshop at Dhaka.
Corporate Sales:
Rupsha Trading Corporation is selling their products countrywide from their large product line with comfortable reasonable price. With the regular retail sell they also have been doing corporate sales. They have been engaged in supplying imported motorcycles to different Government organizations after participating and qualifying in the tender process.
In the past they have supplied imported motorcycles to the Bangladesh Rural Development Board, LGRD Ministry, Bangladesh , RAB, Ministry of Fishery, Ministry of Agriculture, Ministry of Planning, Ministry of Education and different NGO including Pharmaceutical Companies through participating and qualifying in the tenders.
Awards:
Rupsha Trading Corporation, the Sole Agent of ZONGSHEN and HUNDAI Brand in Bangladesh doing their business ensuring maximum customer's satisfaction. Afterward the company is dedicated for Customer need, Product, Quality, Service and new experience for new generation. As a recognization for their dedication in business they have awarded by the Arthokontho Business Award in Bangladesh for the year 2004-2005.
Product Line:
Rupsha Trading Corporation currently continuing the following product line from ZONGSHEN and HUNDAI Brand motorcycles from 50cc to 150cc. Here is the list. For the updated price and detailed product specification you can hit our price and specification sections.
2) HUNDAI GL-100 Unique (Digital Meter & Hydraulic Brake)
5) ZONGSHEN ZS-50
7) ZONGSHEN ZS 80 (Alloy Rim)
8) ZONGSHEN ZS100-4 (Digital Meter)
9) ZONGSHEN ZS100-4 (Hydraulic Brake & Digital Meter)
10) ZONGSHEN ZS100-4A
11) ZONGSHEN ZS100-4A (Hydraulic Brake & Digital Meter)
12) ZONGSHEN ZS100-55 (Hydraulic Brake & Digital Meter)
13) ZONGSHEN Bike CG-125-4 (Dual Cylinder Engine)
***All the company data, facility, product service, sales, service and promotion information provided by the Company. BikeBD is not liable for any discrimination or mismatches.
For further updates keep visiting our website and subscribe to our BikeBD Youtube channel, and also eye on our BikeBD Facebook Fanpage. See you soon with the latest discussion, review & news.
See Available Motorcycle & Scooter Brands in Bangladesh
See All Updated Motorcycle & Scooter Prices Here
See Nearest Motorcycle & Scooter Showroom Addresses To You
Related Article You May Like:
Read By Category:
You might also be interested in