Revving The New Year 2023 With Yamaha - 15000 BDT Cash Back
Last updated on 23-Nov-2023 , By Arif Raihan Opu
Yamaha is a Japanese company that manufactures a wide range of products, including motorcycles. It is possible that Yamaha motorcycles are available for purchase in Bangladesh.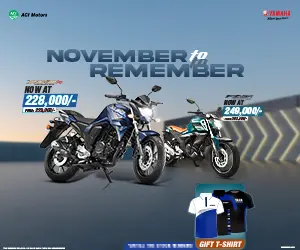 Revving The New Year 2023 With Yamaha - 15000 BDT Cash Back
To the start of the new year and possibly planning to celebrate with a Yamaha motorcycle. So Yamaha makes an offer, revving up the new year 2023 with Yamaha!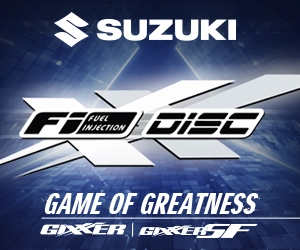 In this offer, Yamaha is giving cash-backs on their motorcycles, and the maximum cash-back you will get in this offer is 15,000 BDT. Yamaha is giving this maximum cashback on their most popular motorcycle model, which is the Yamaha R15 V3.
Other models, such as the FZS-Fi V2 DD, FZS-Fi V3 ABS, MT-15 V1, FZ-X, and others, are also eligible for a cash-back offer. In both of the FZS series, Yamaha is giving 4,000 BDT in cash back.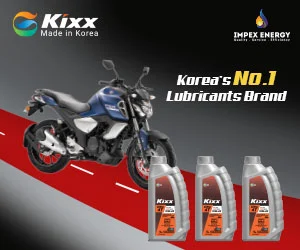 Yamaha is giving 7,000 BDT in cash back on the MT-15 V1, the master of torque. At the end of last year, Yamaha launched the new version of the Yamaha MT-15 V2.0.
This Yamaha MT-15 V2.0 comes with new color graphics, some cosmetic changes and changes in some major features. But Yamaha didn't make any kind of offer for this new version of the MT-15 in this new year.
There is no discount or offer for the Yamaha R15M or R15 V4. which is surprising that they didn't make any offers for these bikes. But they have some gifts with the MT-15 V2.0, R15M, and R15 V4, which is an exclusive jacket.
With every model, there is a winter jacket and Yamaha gifts until January 7, 2023. This cash-back offer will continue until the next announcement.
ACI Motors Limited is the official distributor of Yamaha Motorcycles in Bangladesh. To find out more information about Yamaha motorcycles in Bangladesh, you can try contacting a Yamaha Motorcycle Showroom or authorized retailer in the country or visiting the company's website for Bangladesh. For more updates, please visit our website. Thank you.
Published by Arif Raihan Opu
You might also be interested in