Yamaha MT-15 Feature Review – Born of Darkness
Published On 23-Jun-2020 11:50am , By Raihan Opu
Yamaha MT-15 is the brand new breed from Yamaha Motorcycle Thailand. After hitting their local market the motorcycle has started rolling on our roads. Hence covering the new motorcycle feature and make those more visible, here we are with the feature review. So, we are featuring here Yamaha MT-15 Feature Review – Born of Darkness. So let's ride through the darkness.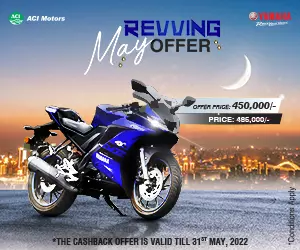 Yamaha MT-15 Feature Review – Overview
The new Yamaha MT-15 is the all-new release in the 150cc category from Yamaha. This street naked motorcycle developed and manufactured in Yamaha Motorcycle Thailand. The motorcycle uncovered in a public inauguration on October 06, 2018, by the MotoGP Superstar Valentino Rossi & Maverick Viñales at that time.
Whatsoever, this is the younger addition in the Yamaha MT family after the Yamaha MT-125. But the new machine carries the fresh blood from elder siblings of MT Series. Hence obviously it's iconic to its series but carries new curves on its design and feature. Furthermore, the new machine designed to meet the Asian vibes and it more compatible with our rider's attitude.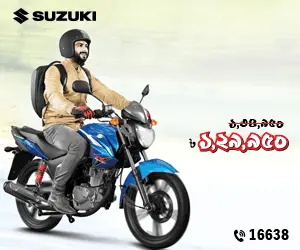 Yamaha MT-15 – Born of Darkness
At the looks and appearance, the new MT-15 looks like a blend of existing Yamaha MT-09 and MT-10. Here the headlamp assembly is the core attraction of the motorcycle. It designed quite inspired by Transformer movie character Optimus as done with MT-09 & MT-10. So it seems that was born from the Darkness.
Hence the rest of the body part including front assembly is also iconic to the Series. Again you also can find few blends from Yamaha M-Slaz or Xabre. Furthermore, it hired few major parts from the latest Yamaha R15 V3 including the engine, frame, suspension, wheel, and exhaust. Hence after all the shadows, the MT-15 is the new machine with an iconic new look.
Here the headlamp assembly is the core attraction of the bike. It has profiled with all LED lamps including two pilot lamps and a projection lamp. So it looks damn aggressive and easily grabs attention at first sight. The ODO is a fully digital unit that hired from the latest Yamaha R15. Hence it's a negative display and that is cool.
The fuel tank of Yamaha MT-15 is curved, dented, and edgy with cutting edge profile. It's quite a bit similar to Yamaha M-Slaz, whereas the ignition key holder is the same. Coming to the rear part including side panels it's too much compact. Hence the rest of the boasted part is the exhaust and the underbelly engine cowling.
So with no rear mudguard, it's completely a compact naked street machine. Hence with an aggressive front end with golden-skinned USD shock, it comes out of the darkness. Again it vanishes fast blurring the illuminating tail keeping the burning tire mark on the surfaces. So this is the killer appearance of the new Yamaha MT-15.
Yamaha MT-15 – Chassis, Wheel, Brake & Suspension System
The new Yamaha MT-15 comes with the same Delta Box frame that used in Yamaha R15 V3, M-Slaz, or Xabre. But of-course few differences came in dimension and with newly designed sub-frame. Hence the aluminum swingarm also similar to the mentioned model. Therefore with the different setup, it got different construction.
Coming to the wheel, brake, and suspension system all are the same or somewhat hired from the mentioned model. But again those come with a different setup to cop with the MT features. Here the wheels have come with alloy rims with the wider dimension of tubeless tires.
Here the braking system is obviously the same hydraulic brake with a larger disk setup. Hence one thing is missing that is ABS feature which is also absent in those predecessors. But if they have adopted the ABS that could be an attractive enhancement considering its aggressive naked style.
Whatever coming to the suspension system, those are USD type shock absorbers in the front telescopic fork. The golden-skinned USD barrels are just an attraction of the motorcycle. Those are definitely increased its naked aggressiveness. Here the rear setup is the same linked type mono and it unites with the swingarm.
Yamaha MT-15 – Riding, Controlling & Handling Characteristics
In terms of riding, controlling, and handling features the new Yamaha MT-15 comes with upright street fighter ergonomics. Here the MT-15 is the refreshed model after the Yamaha M-Slaz which has built under the shadow of MT series. Hence a few arrangements and riding characters will match with that machine but of course, it will give a different riding feel.
Furthermore, the chassis, wheel, brake, and other setup optimized in a different dimension in the new motorcycle. Hence obviously the riding, controlling, and handling characteristics got a new contour. And it carefully tweaked for better riding and controlling behavior.
Whatsoever, the sub-frame of MT-15 is different than the mentioned models. Accordingly, the seating posture got quite a massive difference. Here the entire setup of the motorcycle is upright with flexible seating benefit, handlebar, and other control lever positions. Again pillion seat height also readjusted and quite like the bigger MT.
Hence altogether with 133kg Kerb weight, it seems too much handy and tasty to ride in tight traffic and also on open highways. Again with wider steering turning angle, it got the agility to head any tight corners where other bikes may struggle for spaces. Accordingly, it got the true streetfighter characteristics on riding, handling, and controlling.
Yamaha MT-15 Engine & Performance
The new Yamaha MT-15 is an all-new street naked machine. Few people may count it as the updated version of Yamaha M-Slaz or Xabre as R15-V3 came. Whatever that is a different story but the new machine hired the R15-V3 engine with VVA, Assist & Slipper Clutch feature. So it's damn powerful, instantly responsive, and also fuel-efficient.
Here we should mention again that it's a naked streetfighter. It designed for aggressive sporty city riding and some weekend hikes. So its engine performance seems tweaked with different characteristics.
Hence its performance is definitely different than the same range of sportbike. Accordingly, it will differ with R15-V3 even having quite the same engine; as they belong to different categories.
Whatsoever, for many reasons still Yamaha Motor has not revealed the MT-15 engine performance figures in numbers. They also did the same with M-Slaz or Xabre as showcased in their website.
Hence they kept nothing contradictory, so nothing is displeasing. It's obviously a capable fighter that comes with the same VVA and slipper clutch system. So aggressive and fun playing is widely allowed and you can glow your spark even coming from the dark.
Yamaha MT-15 Specification & Dimensions
Specification
Yamaha MT-15
Engine
Single Cylinder, Four Stroke, Water Cooled, SOHC VVA Engine
Displacement
155cc
Bore x Stroke
58.0mm x 58.7mm
Compression Ratio
11.6:1
Valve System
Four-Valve, Single Overhead Camshaft (SOHC) with VVA
Maximum Power
Officially Not Found
Maximum Torque
Officially Not Found
Fuel Supply
Fuel Injection
Ignition
TCI (Transistor Controlled Ignition)
Clutch Type
Wet Type Multi-Plate Clutch; Assist & Slipper Clutch
Starting Method
Electric Start
Air Filter Type
Paper Air Filter
Transmission
6 Speed, Pattern 1-N-2-3-4-5-6
Dimension
Frame Type
Delta Box Frame
Dimension (LxWxH)
1,965mm x 800mm x 1,065mm
Wheel Base
1,335mm
Ground Clearance
155mm
Saddle Height
810mm
Kerb Weight
133 Kg
Fuel Capacity:
10 Liters
Engine Oil Capacity
0.85 Liter (0.95 Liters when Oil Filter Changed)
Wheel, Brake & Suspension
The suspension (Front/Rear)
USD Telescopic Fork / Linked Mono Shock Absorber
Brake system (Front/Rear)
Front: Disk Rear: Disk
Tire size (Front / Rear)
Front: 110/70-17 M/C 54S Rear: 140/70-17 M/C 66S Both Tubeless


Battery
12V, 3.0 Ah/YTZ4V (MF)
Headlamp
Mono Focus LED
Speedometer
Full Digital with Negative LCD Display
*All the specifications are subject to change upon company rules, policy, offer & promotion. BikeBD is not liable for the changes.
Yamaha MT-15 Feature Review - Features At A Glance
So readers, after the discussion on feature and profile here we present the core features of the MT-15 again. At a glance, this is the overall picture of the new machine. So take a look.
MT Identity that defines MT features & characteristics.
Powerful 155cc Engine with VVA and Assist & Slipper Clutch.
Four-Valve & Six Speed Gearbox
TCI intelligent fuel injection system that capable to deal with changing environments and altitude.
Water cooling system that allows longer and stressful riding even in hot summer.
Front USD telescopic suspension system & linked mono suspension at the rear.
MONO FOCUS LED headlight that first in 150cc streetfighter class.
Full digital ODO counter with NEGATIVE LCD display indicating multi-function, VVA, and gear indicators.
Super wide tire for better control and stability.
Die-Cast Aluminium Swing Arm for maximum rigidity and better handling characteristics.
Comfortable spacious seating arrangement that allows having fun in all driving degrees.
Riding is more flexible, fun playing, comfortable, and easily controllable.
So, guys, this is quite everything about the new Yamaha MT-15 Feature Review. Overall it seems it's a nice and compact machine that full of punch, performance, and fun. Hence thanks to everyone for your nice presence in our Yamaha MT-15 Feature Review – Born of Darkness. Therefore ride safe and stay safe.
You might also be interested in