Yamaha Cash Back Offer - New Revolution of Riding With Yamaha!
Published On 02-Jul-2022 01:04pm , By Arif Raihan Opu
Yamaha Motorcycle Bangladesh is coming up with an offer before Eid Ul Adha. This offer is a New Revolution of Riding With Yamaha!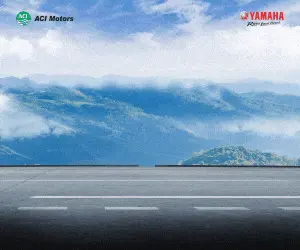 ACI Motors is the official distributor of Yamaha Motorcycles in Bangladesh. Yamaha is offering cash back on certain motorcycle models as part of this promotion.
Yamaha is giving a maximum of 25,000 BDT cash back on their motorcycles. This offer is valid until the next announcement.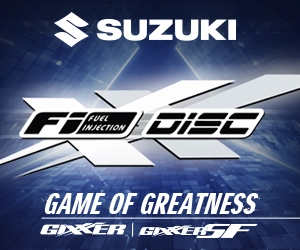 In this offer, Yamaha is giving 25,000 BDT cash back on its most popular sports bike, the Yamaha R15 V3. In the 150cc sports segment, the R15 V3 is one of the most popular sports bikes in Bangladesh.
Café racers are not so popular in Bangladesh, but this segment has some demand. Yamaha has a retro-looking and stylish café racer, the Yamaha XSR 155. Yamaha is giving 25,000 BDT cash back on this bike.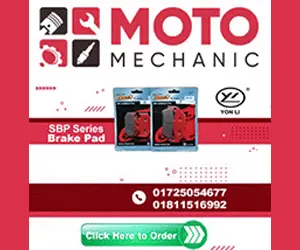 A few months back, Yamaha launched the Yamaha R15M and R15 V4 in Bangladesh. The R15M is currently priced at 5,55,000 BDT, the R15 V4 Racing Blue is priced at 5,45,000 BDT, and the R15 V4 Dark Knight and Metallic Red is priced at 5,40,000 BDT.
A grand launch was arranged at ICCB for the launch of the Yamaha R15M and Yamaha R15 V4. With these two models, ACI Motors also launched the Yamaha FZ-X 150.
Yamaha launched a new color version of the Yamaha FZS Fi V3 ABS Vintage Edition, which looks way better than the regular version. This version's price is about 2,51,000 BDT.
One of the popular model in 150cc naked sports segment is FZS Fi V2. This model is way popular in its segment. We heard that this bike will be discontinued but for its popularity Yamaha continue this model. Now this model price is about 2,20,000 BDT.
If you wants to buy Yamaha motorcycle before this Eid, please visit your nearest Yamaha Motorcycle showroom. Right now bike price is little bit high. There are some reasons for that, but we hope bike price will decrease very soon. Thank you.
Published by Arif Raihan Opu
Creating a value of life isn't easy. But creating life valuable is easy. So I tried to creating value and make an impact. I like to work in a team that is cooperative and helpful. I like to share my knowledge and skills for the betterment of the company. Always find out the opportunities and use in a proper way.
You might also be interested in