Ownership Review of Hero Glamour: Habibur Rahaman
Published On 12-Oct-2017 03:57pm , By Raihan Opu
Greetings Everyone! I think everyone is fine. today I'm going to review of my Hero Glamour bike. I am Habibur Rahman. I live in Bashundhara residential area. I'm doing MBA in a private university (IUB). I have rode Hero Glamour 125 for a year . After completing 3000 km I think its time for a short review. (Source)
From My Childhood I have passion for bikes and the Cycles. Maybe Its two-wheeler, that's why I have passion for it. I learned Cycling at an early age. But for riding a bike I had to wait until 21 year of my age. First I learned to ride bike with 100 cc Discover it was 2013. That day I feel its awesome to ride a bike. After that day I ride Discover 135 cc occasionally.
But I have had many problems of bike riding, such as Start off, Combination of gear and clutch pickup etc. In 2015 I ride The pulsar 150 cc on regular basis which is one of my cousin's bike. We used to ride Bashundhara and 300 feet. After that my hand is fairly clear to ride a bike. In 2016 after a lot of hard try finally my parents agree for a bike. The budget was low. So I was planned to buy 125 cc. After checking a lot of things I decided to buy a Hero Glamour. (Although many people tell me that, Hero is not a good company. Hero has been the worst since separate from Honda).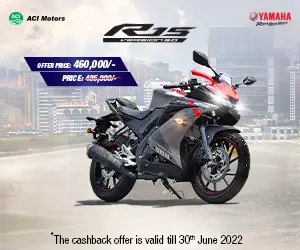 Also Read: Hero Ignitor VS Hero Glamour Comparison Review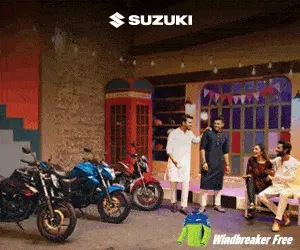 One week before of buying the bike, I went to the all-bike show-rooms which are in Tajgong. From all of the bike TVS metro disk break black edition was one of my choice. Honda CB Shine also price high and TVS phoenix 125 is also in the choice but my mind doesn't satisfy. I think the day was Friday, when I bought the bike. I could not sleep before the day. Dad and one of my elder brother and I went to the showroom. In the morning at Tejgong Show-room. I was the first customer. Also Read: Ownership Review of Hero Glamour: Habibur Rahaman
Hero Glamour SpecificationHero Glamour engine is 124.7 cc single-cylinder air cooled engine. The bike has Power 9.1 PS@ 7000 rpm and in 10.35 nm@ 4000 rpm. There is kick and self start. front is disc brake and rear is drum. Suspension of Hero Glamour are, Front telescopic hydraulic shock absorbers and rear suspension is swing arm with hydraulic shock absorbers.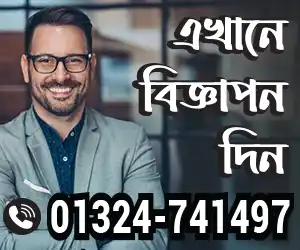 Reasons for buying Hero glamour
Perhaps the most beautifully designed 125 cc segment.
Price is much lower than Honda CB-Shine and TVS Phoenix.
70000 km or 5-year engine warranty.
Analog + digital meters consul and indicator lights are very good.
There is no place to write on the bike 125 cc Glamour. So many people think it's 150 cc.
Fuel Tank with reserve on the of 14.6 liters fuel, 1 liter of the reserve.
The total cost, including the price registration (20000 discount was Ramadan) = 137500 + 13500 = 151000
After 400 kilos first time I servicing the bike. In this 400kilos I did not have much fun. Some vibration at a speed of 55+. The gear was hard too. After the first servicing everything goes right. Bike was smooth and I ride with break in period. This time I did not raise speed on 50/55. I didn't ride with High-rpm drive. From the beginning I used Hero Super Forty mobil. In 2000kilos I change Mobil four times. After 2000kilos I used havoline. The Performance of Havoline was better then from Hero. Now I use motul (3000 10w30) use. This seems at best from Havoline.
In the meantime, I did not face any problem in my Hero Glamour. First time 45/48kilo was the mileage per liter. After completing 2000 kilo, I get 52/55kilo per liter in city. In 3000kilo I raised the speed at 85 kilos, but I didn't like speedy biking. But my brother raised the speed in 300 feet on the street 95kilo. In 0-80 speed I didn't feel any vibration and that sound was smooth. There is no kill switch, so I install a separate engine kill switch. Now I want to talk about some of the bad aspects. I only tell about the bad side, because without these everything is good to me. There I have no complain about Performance, Control, suspension and I do not have any complain about the tires grip of Hero Glamour.Also Read: Hero Glamour Ownership Review By Tomal Seefatur
Things I didn't like about Hero Glamour:
1. Bike Headlamp is not good. It up and down with pick-up. So it create problem at night. 2. It would be better if the rear tire will Discover or TVS Phoenix striker. 3. Tires are not Tubeless tires. 4. The weight of the bike is 129 kg. So when ride with any heavy pillion its takes time to get the speed. 5. Rear view is a little. Finally, I want to say, this bikes is not for those who love speed or wants power in the ride. So to me it's a glamour's commuter bikes in the 125 cc segment. Keep prayer for me. Thank you Everyone. You can write to us about you bike also. Any kind of review, travel story or feature about your bike. Send to this email articles.bikebd@gmail.com
Frequently Asked Questions:
1. What is the price of hero Glamour?Ans: Hero Glamour Price In BD Is 1,13,990 BDT. 2. Which is best shine or Glamour?Ans: Hero Glamour and Honda CB Shine 125 both are excellent bikes. Hero Glamour is more popular due to it's lower price tag. 3. Is Glamour a good bike?Ans: Hero Glamour is one of the best value for money 125cc bike in the segment. 4. Which hero bike is best in mileage?Ans: Hero Splendor, HF Dawn and Hero Glamour - all are best in mileage in their respectable segments. 5. How many cc is a Glamour bike?Ans: Hero Glamour is 125cc.
Related Article You May Like:
Read By Category:
You might also be interested in